Miami's worst heat wave breaks records on land and sea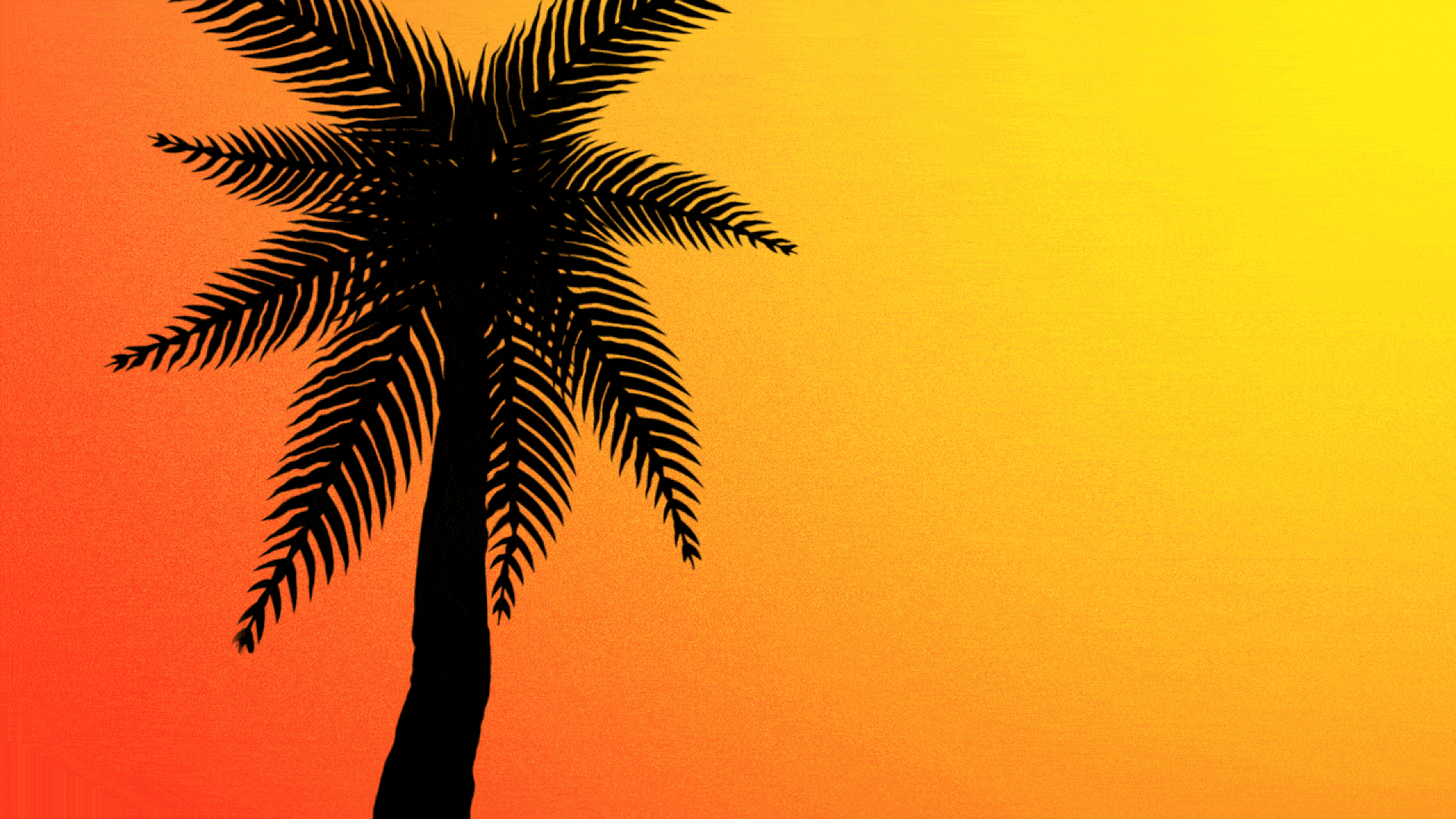 The weeks-long heat wave affecting a vast swath of the U.S. has been particularly noteworthy in one city that was not the subject of many extreme weather headlines this past week: Miami.
The big picture: The city is typically hot in June and July, but this spring and summer has been a different level of South Florida heat.
According to meteorologist Brian McNoldy, a researcher at the University of Miami, the city is in the midst of its worst heat wave on record. "Nothing prior even comes close" to the severity of the ongoing extreme heat event, McNoldy told Axios via email.
Ocean temperatures surrounding South Florida and the Florida Keys have reached unprecedented levels, influencing conditions on land.
This concerns marine scientists who are worried about a coral bleaching event. The hot waters and persistent area of high pressure aloft across South Florida has made for a sultry, stagnant air mass, with warm nights and extremely hot days.
Sunday featured the city's first-ever excessive heat warning, which the National Weather Service, working with city and county officials, now issues at slightly lower heat index thresholds based on the potential impacts to the densely populated region.
Zoom in: "This is not 'just summer,'" he said, noting the high air temperature and dew point readings which go into calculating the heat index.
Miami has been stuck in a similar spot as other cities in the South and Southeast, which have seen an endless string of hot and humid days in recent weeks.
In the Southwest, meanwhile, typically hot cities like Phoenix and Las Vegas are setting all-time records.
Residents long accustomed to hot summers are having to quickly adjust to far more dangerous conditions.
By the numbers: As of Monday, the heat index in Miami had topped 100°F for 37 consecutive days, and 106°F for 13 straight days, McNoldy said.
The previous longest stretches with heat indices at or above these thresholds were 32 and four days.
As of 1 pm on Monday, the heat index had been at or greater than 105°F for a record 70 hours already this year. The previous record for the longest time spent above this point was 49 hours during the course of an entire year, in 2020.
Before this heat wave, Miami had only seen the heat index reach 109°F a total of 11 times before, but during this event, that has occurred for seven days in in less than a month, McNoldy said.
Between the lines: He pins the heat wave on relatively calm trade winds, which typically blow somewhat cooler air off the ocean, and an area of high pressure that has maintained sunny skies.
These conditions have driven water temperatures to their highest levels in recorded history.
Waters around the Florida Keys and Southeast Florida is between 4°F and 8°F warmer than average for this time of year, and well above the typical seasonal peak, which doesn't arrive for a few more weeks.
At night, the ocean waters lose heat more slowly than the land, and this adds heat and humidity to the air that helps to keep overnight minimum temperatures unusually high.
Context: Climate change is also making heat waves, including simultaneous land and marine events, more likely to occur and more severe, he noted.
The oceans absorb the vast majority of excess heat trapped by greenhouse gases emitted by burning fossil fuels and other sources.
"The ocean continues to absorb excess heat, sparing land-dwellers the worst of climate change impacts for now," McNoldy said. "But ocean-dwellers are not being spared, and at some point, the ocean heat sponge could become saturated and even bigger changes could be in store."
Go deeper