Republicans bet big on "the education election"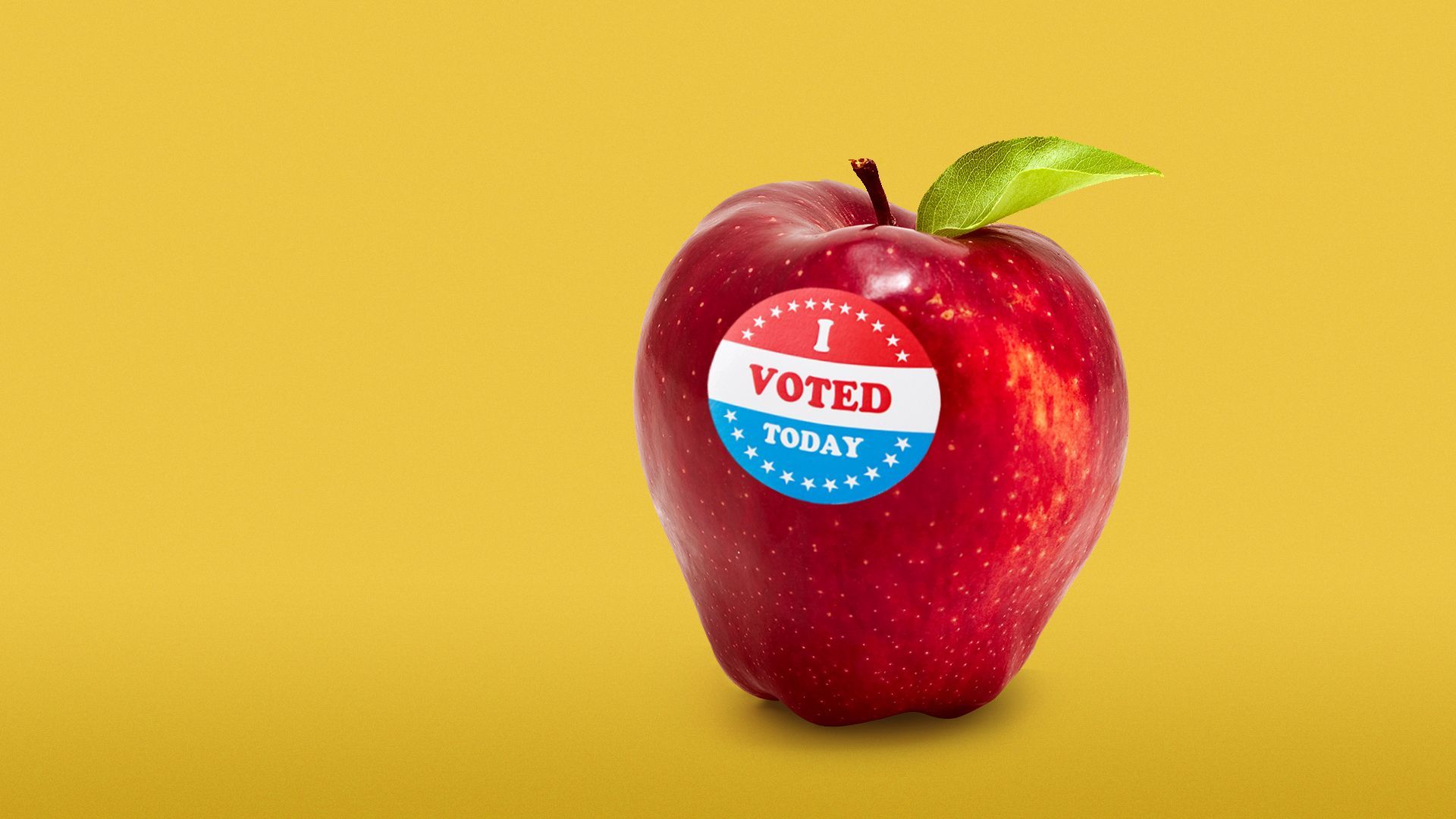 A perfect storm of Supreme Court decisions, pandemic recriminations and fiery culture wars has vaulted education to the top of the 2024 presidential agenda, animating Republicans who believe they have the upper hand.
Why it matters: This election will be the first to test whether four years of heated debate over COVID-19 school policies, critical race theory and gender identity will translate at the presidential level. The conservative Supreme Court could add fuel to the fire and juice turnout among young voters.
Driving the news: The Supreme Court's rejection of affirmative action at colleges today is a watershed moment for higher education — one celebrated across the board by Republican candidates and condemned by President Biden, who declared that this is "not a normal court."
"We cannot let this decision be the last word," Biden said in response to the ruling, calling on the Department of Education to examine what steps can be taken to foster more diverse student bodies.
As soon as tomorrow, the high court is also expected to rule on whether Biden has the authority to grant federal student loan forgiveness — with the fate of millions of borrowers hanging in the balance.
Zoom in: Florida Gov. Ron DeSantis has staked out the most aggressive education platform of any candidate, seeking to upend school systems nationwide with the same "anti-woke" blueprint he's constructed in Florida.
DeSantis yesterday called for abolishing the Department of Education, and last week sued the agency over its college accreditation process.
His team has also hammered former President Trump from the right on education, tweeting out a 2015 clip of the Republican frontrunner saying he's "fine with affirmative action."
What we're watching: This weekend, five presidential hopefuls — including Trump and DeSantis — are speaking at an event run by a controversial group known for promoting book bans and leading raucous school board protests.
The national Moms for Liberty, the hosting group, has been labeled an extremist group by the Southern Poverty Law Center; an Indiana chapter recently came under fire for quoting Hitler in a newsletter.
How we got here: Conservatives' intense focus on K-12 education policy in particular has been building for years, beginning in response to prolonged school closures and mask mandates imposed over COVID.
The bottom line: Republicans have dominated the education messaging war, with little engagement from Democrats. But recent polling from the Pew Research Center suggests it hasn't translated to shifts in public perception, with neither party holding a significant edge on education policy.
Go deeper