DeSantis admin sues U.S. Education Department over college accreditation rules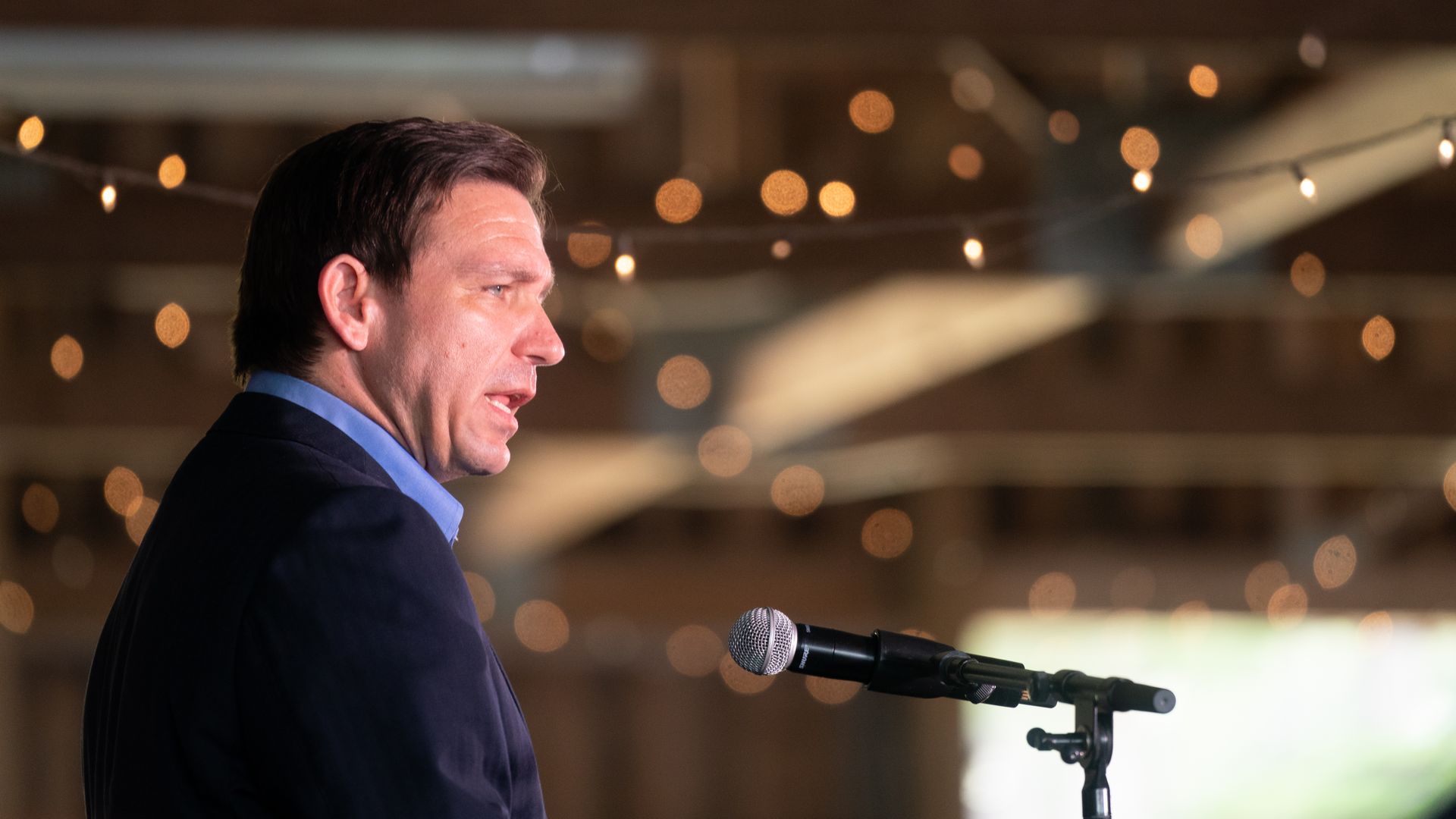 Florida Gov. Ron DeSantis announced Thursday that state officials are suing the U.S. Department of Education over its college accreditation process.
Driving the news: The lawsuit accuses the Biden administration of abusing federal power by withholding federal funding from public colleges and universities that don't get approval from private accrediting bodies.
It claims the Education Department is "unconstitutionally" collaborating with such bodies to block his efforts to "bring increased transparency and accountability to public colleges and universities."
The suit, filed in the U.S. District Court in the Southern District of Florida, seeks to strip private accreditors of their authority in Florida's higher education reform.
Catch up quick: Last year, DeSantis signed legislation requiring colleges and universities to seek accreditation from different accreditors in consecutive cycles.
The governor and 2024 presidential hopeful claims that before that legislation, accrediting agencies had a monopoly and "were able to control their operations by threatening to withhold accreditation if an institution didn't adhere to the ideological agenda promoted by its accreditor."
The Department of Education then issued three "guidance documents," including a letter reiterating the standards the agency would apply to determine whether an institution has reasonable cause to change accreditors.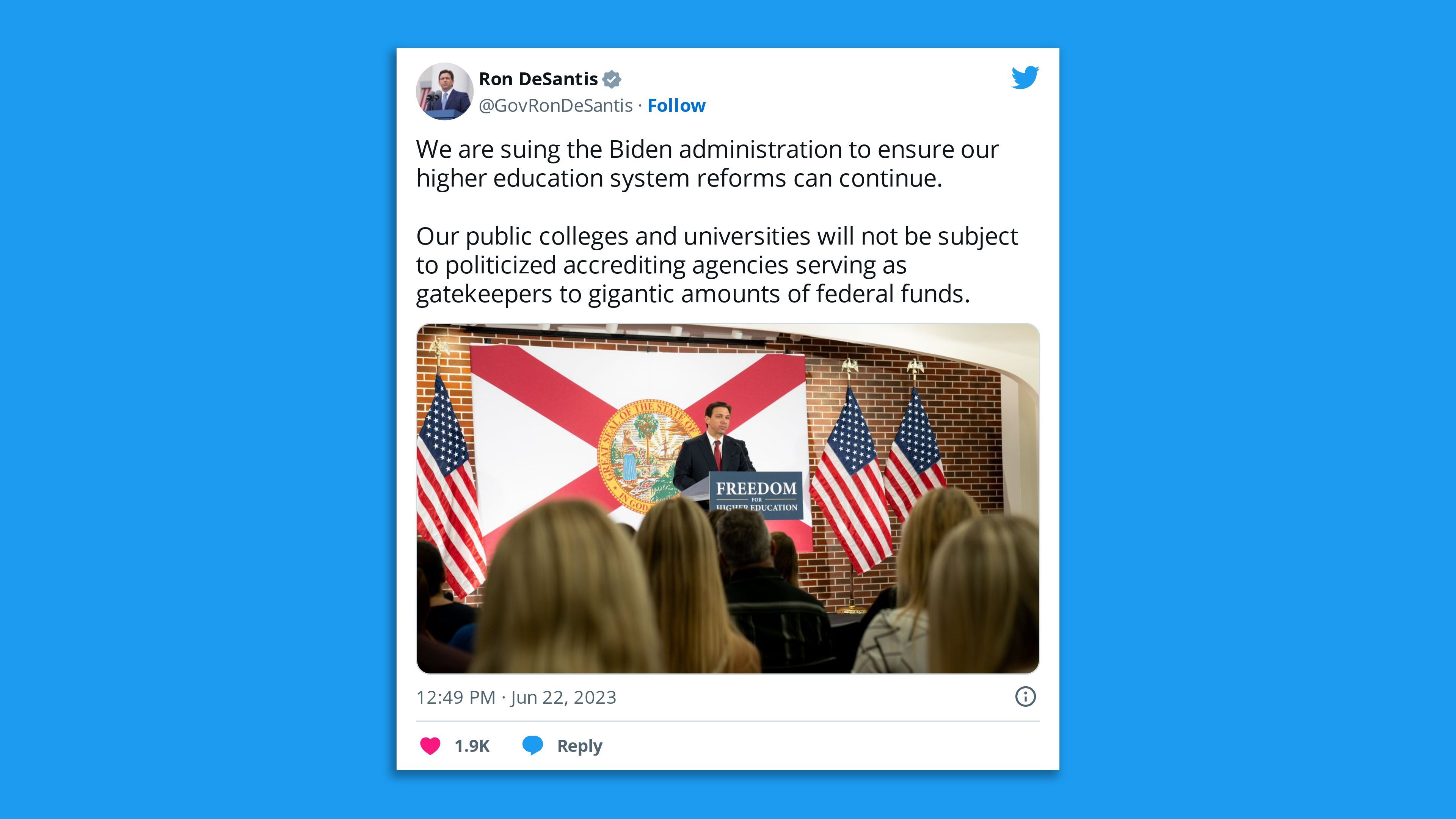 What he's saying: "I will not allow Joe Biden's Department of Education to defund America's #1 higher education system all because we refuse to bow to unaccountable accreditors who think they should run Florida's public universities," DeSantis said in a statement Thursday.
The other side: "Governor DeSantis is now bringing his culture wars, like book bans, to the long-standing system that helps ensure students receive a quality college education," White House spokesperson Abdullah Hasan told Axios.
"If Republican elected officials could have their way, library shelves would be stocked with guns – not books – and curriculums would be loaded with conspiracy theories, not facts," Hasan continued. "These culture wars do nothing to actually help students, and only make things worse.
"This Administration won't allow it. We're committed to ensuring all students receive a high-quality education, and will fight this latest effort by opponents to get in the way of that."
Go deeper