Trump ally plans renewed push to censure Adam Schiff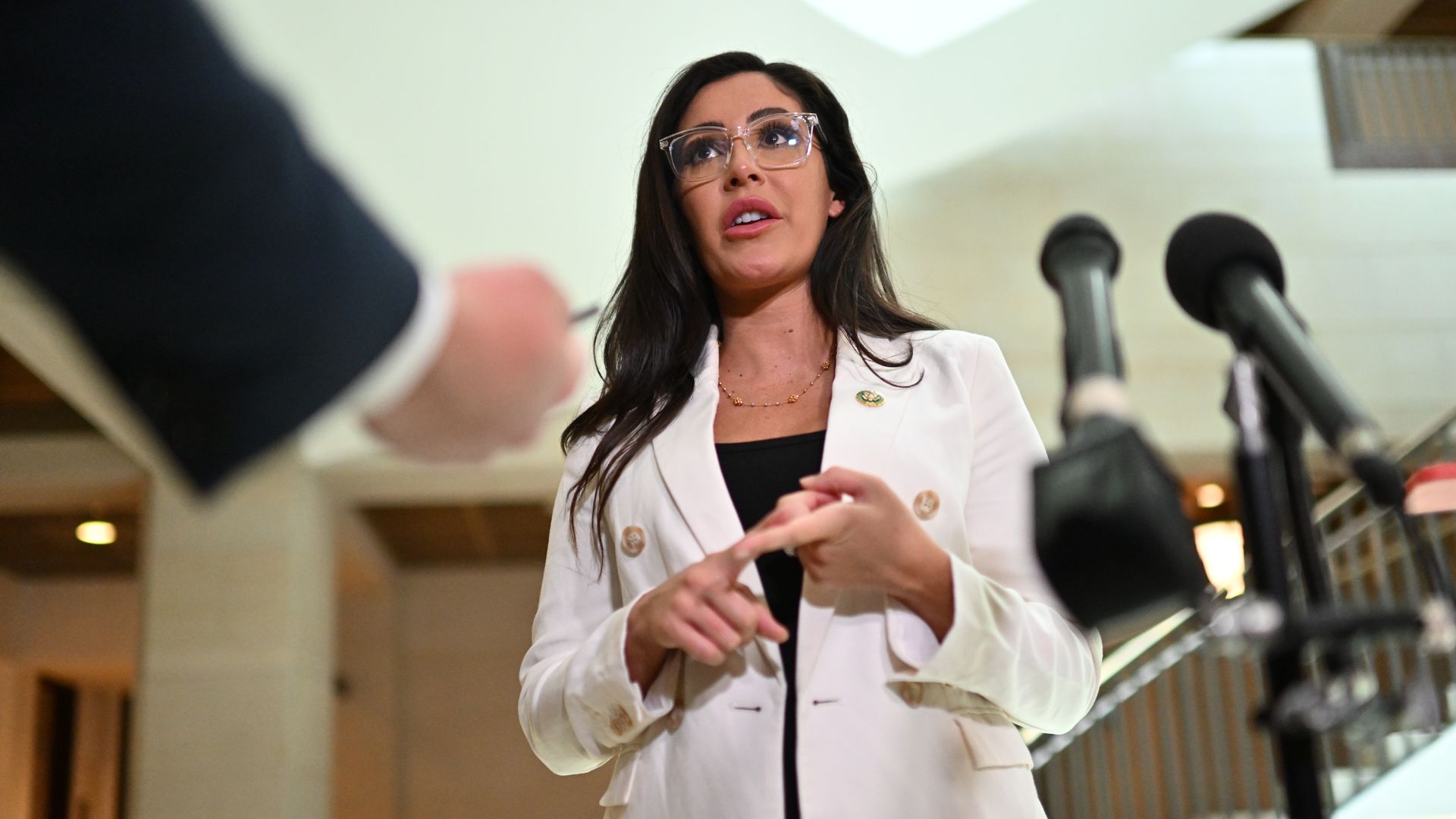 Trump-aligned Rep. Anna Paulina Luna (R-Fla.), fresh off a failed effort to censure former House Intelligence Committee Chair Adam Schiff (D-Calif.), is already planning another run at it.
Why it matters: Luna's effort is part of a sprawling GOP mobilization to defend former President Trump after he was indicted for alleged mishandling of classified documents.
Driving the news: Luna's office said they will remove a $16 million fine that spurred 20 Republicans to vote against the measure this week, helping Democrats to kill it.
"We have removed the fine to address the concerns of those that voted no," Luna spokesperson Edie Heipel told Axios, adding that they have "gotten excellent feedback so far and look forward to next week."
Rep. Thomas Massie (R-Ky.), who was the most vocal GOP opponent of the fine, is a "yes" on the new resolution, his spokesperson John Kennedy told Axios.
Rep. Marc Molinaro (R-N.Y.), another of the 20 who voted "no" on Wednesday, will support it next week, his office confirmed and he tweeted.
The details: The resolution focuses on Schiff's promotion of the Steele dossier and allegations of ties between Trump and the Russian government.
It would condemn Schiff for "conduct that misleads the American people," require him to stand in the well of the House while the resolution is recited and direct the Ethics Committee to investigate him.
The now-jettisoned fine was calculated as half the cost of former special counsel Robert Mueller's investigation into Trump.
A censure is a formal reprimand by the House for violations of the chamber's code of behavioral conduct that don't rise to the level of expulsion.
The other side: Schiff, who was removed as the top Democrat on the Intelligence Committee in January by House Speaker Kevin McCarthy (R-Calif.), has used the censure to fundraise for his Senate campaign.
He said on social media that Luna, after the vote on Wednesday, told him that she would soon redouble her efforts.
"[Rep.] Luna, someone I've not met until today... A person I couldn't have picked out of a lineup... Told me she's filing **another** censure resolution next week, 'and this one will pass.'" he tweeted.
"They aren't giving up. But I've got news: neither am I."
Go deeper