Trump takes aim at E. Jean Carroll at CNN town hall after lawsuit loss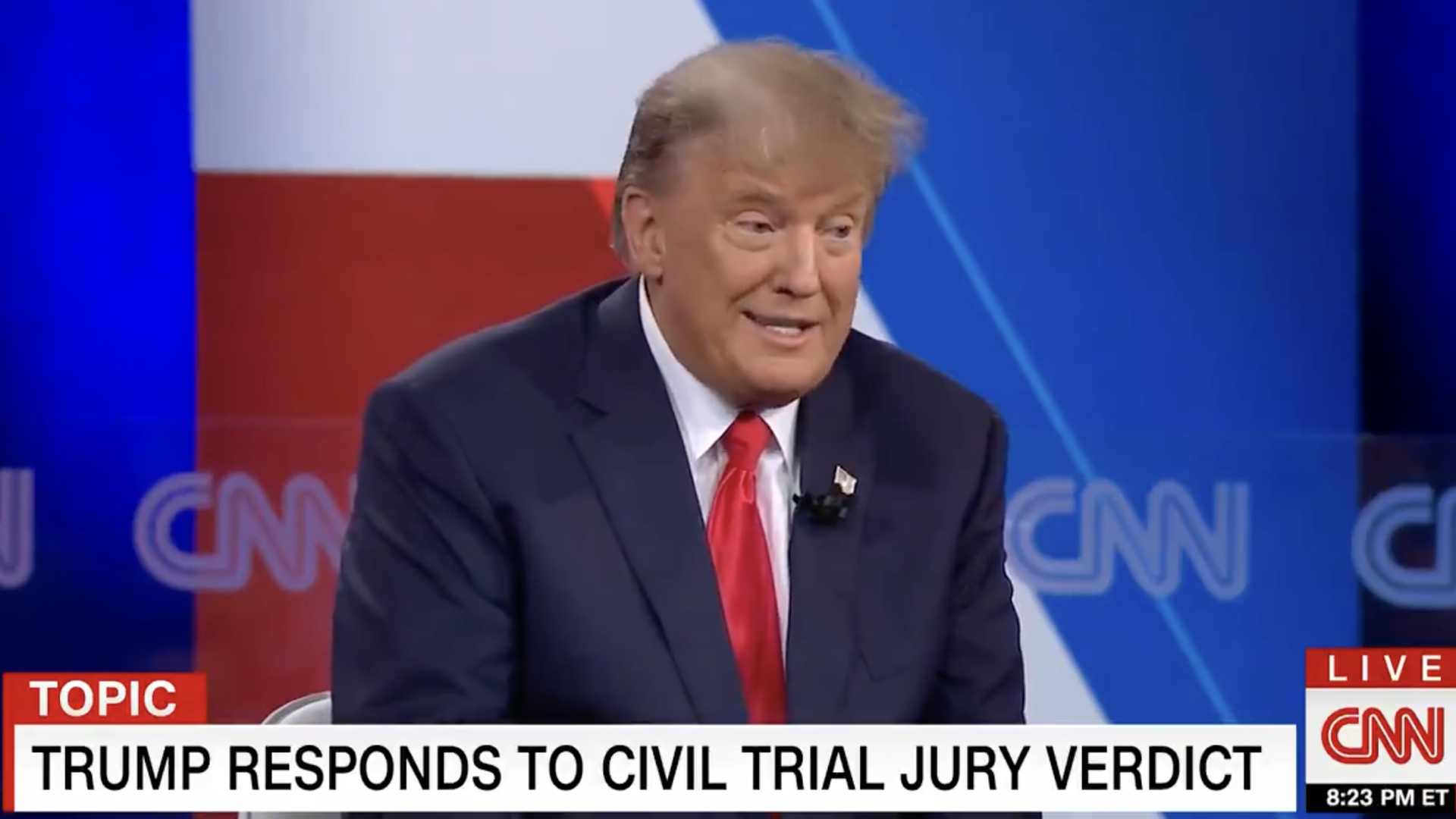 Former President Trump mocked writer E. Jean Carroll as a "whack job" Wednesday evening in his first TV appearance since a jury found him liable of sexual abuse and defamation in a civil lawsuit she brought against him.
Why it matters: Trump is appealing the jury's verdict after it found him liable for sexually abusing and then defaming Carroll when he denied her accusations, and awarded her $5 million in damages.
Driving the news: Trump, who previously denied Carroll's allegations, doubled down Wednesday during a CNN town hall at St. Anselm College in New Hampshire.
"This is a fake story. Made-up story," the former president said at the town hall of Carroll's allegation that he sexually assaulted her in a Bergdorf Goodman dressing room in the mid-1990s.
Trump, who is running for president again in 2024, repeated his previous claims that he had "no idea" who Carroll is and prompted audience members to laugh on several occasions, including when he said: "Her cat was named Vagina."
"What kind of a woman meets somebody and brings them up and within minutes you're playing hanky panky in a dressing room," Trump said, prompting more laughter from the audience.
He also claimed his "poll numbers" have gone up since the verdict when asked how it may impact his 2024 bid, though it's not immediately clear what poll he was referring to.
During that moment, he referred to another "fake charge" against him, implicitly the 34 criminal charges he pleaded not guilty to in a separate hush-money case last month.
Of note: CNN's Kaitlan Collins, who moderated the town hall, did fact-check Trump on many issues, but it wasn't enough to stop him from making several inaccurate claims that went without rebuttal.
What to watch: CNN's argument for hosting the town hall is that the 2024 contender's policy platform and response to current events are newsworthy.
Go deeper: #MeToo's legacy lives on in the E. Jean Carroll verdict
Go deeper