Judge rejects Trump's bid to dismiss E. Jean Carroll's sexual assault lawsuit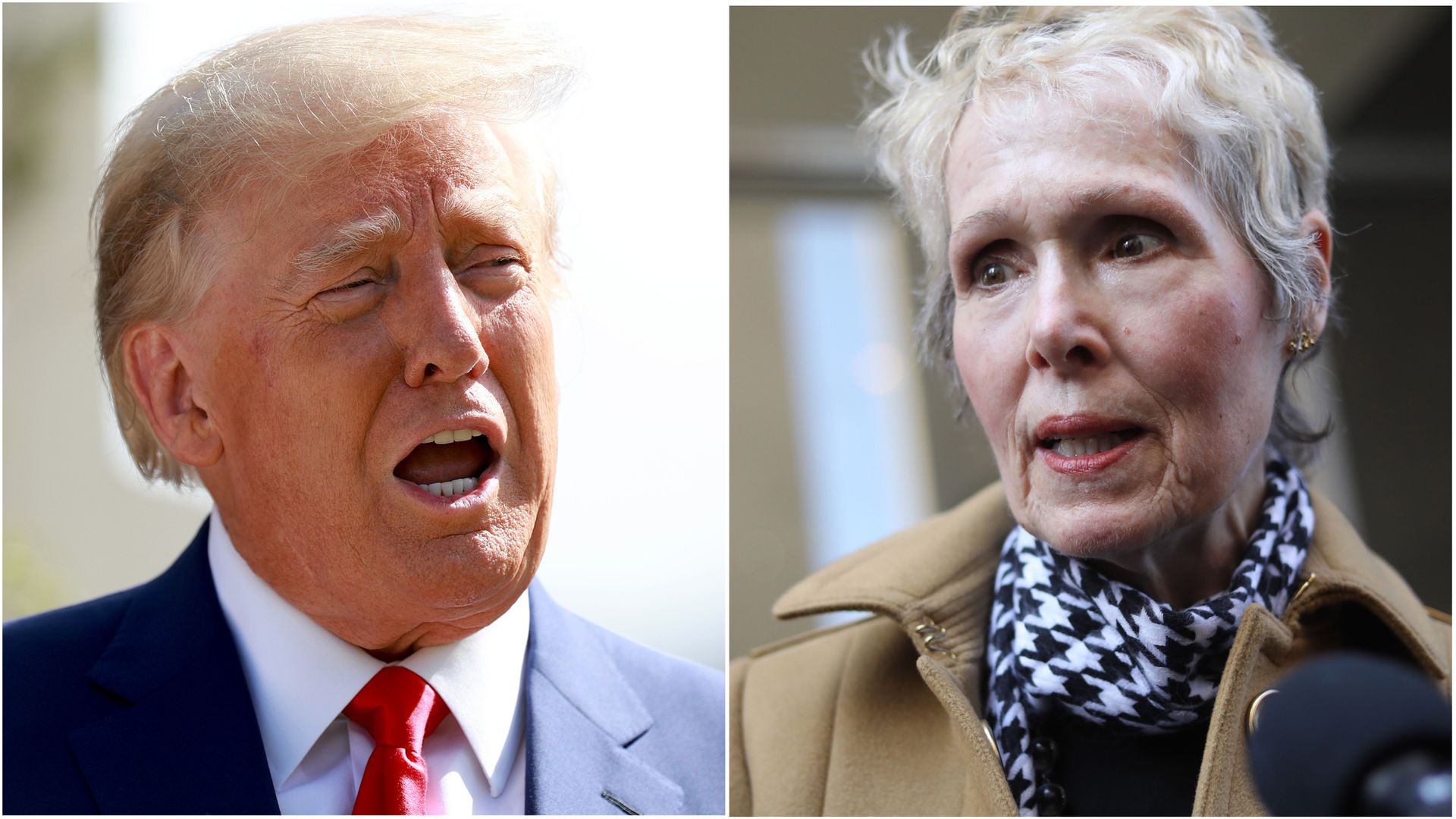 A federal judge on Friday tossed out former President Trump's motion to dismiss writer E. Jean Carroll's sexual assault lawsuit against him.
The big picture: Carroll brought the lawsuit, which alleges that Trump raped her in a New York department store in the mid-1990s, after New York enacted the Adult Survivors Act (ASA) last year. The new law allows adult survivors of sexual violence to sue over attacks that occurred decades ago.
Trump has denied her accusation. In his motion to dismiss the case, he argued that the ASA violates due process.
The former president has also attempted to dismiss a separate defamation suit Carroll brought against him by arguing the libel claim is legally insufficient.
Driving the news: District Judge Lewis Kaplan wrote in his 28-page opinion that Trump's legal arguments are "without merit."
The New York state legislature "long has recognized the problem created by what it characterized as a 'culture of silence' and the existence of comparatively short limitations periods for bringing civil and criminal actions for sexual assaults and other sexual offenses."
"Thus, the creation of a revival period for otherwise time-barred claims based on sexual assaults against adults was aimed at what New York reasonably and permissibly regarded as an injustice," said Kaplan, who was appointed by President Clinton.
"To suggest that the ASA violates the State Due Process Clause because the Legislature supposedly did not describe that injustice to the defendant's entire satisfaction in a particular paragraph of a particular type of legislative document — itself a dubious premise — is absurd."
Worth noting: Trump answered questions under oath in October after repeatedly attempting to delay the defamation case's proceedings.
Carroll is seeking compensatory and punitive damages for psychological harm, dignity loss, pain and suffering, and reputation damage.
Go deeper