Senate conservatives break with Trump's debt ceiling comments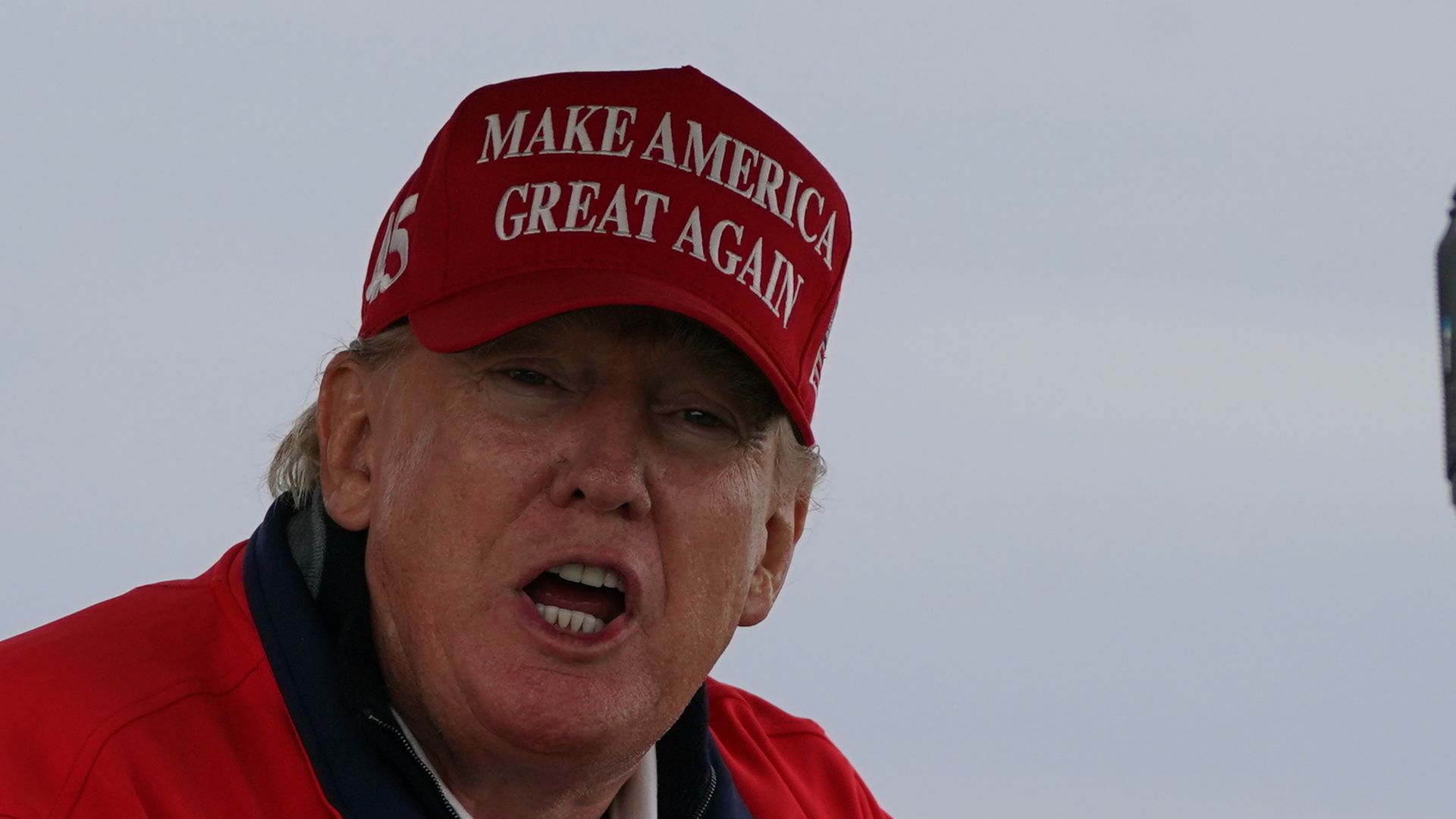 Conservative senators on Thursday broke with the cavalier approach to a potential U.S. debt ceiling default laid out by former President Trump.
Why it matters: It's a rare moment in which Trump's congressional allies, spooked by the possible economic fallout of a default, are out of step with the former president who still dominates their party.
Driving the news: Trump told CNN moderator Kaitlan Collins at a town hall on Wednesday, "I say to the Republicans out there – congressmen, senators – if they don't give you massive cuts, you're going to have to do a default."
Trump said while he doesn't believe a default is going to happen, "it's better than what we're doing right now because we're spending money like drunken sailors."
He also suggested that the effects of a default may not be as calamitous as economists have warned, musing that "it's really psychological more than anything else" and "maybe it's, you have a bad week or a bad day."
The state of play: Lawmakers don't appear to share that sanguine viewpoint.
The Treasury Department's new estimate that the U.S. could reach the fiscal cliff as early as June 1 has kickstarted negotiations and brought the two parties closer to compromise on spending cuts.
Congressional leadership and the White House most recently held an hours-long, staff-level meeting at the Capitol on Thursday afternoon to hammer out a potential deal to raise the debt ceiling.
President Biden, House Speaker Kevin McCarthy (R-Calif.) and other congressional leaders, after sitting down at the White House on Tuesday, are set to meet again on Friday.
What they're saying: "Default should be avoided, period," said Sen. Cynthia Lummis (R-Wyo.), telling Axios that Biden and McCarthy "are going to have to negotiate through this."
"We will not and should not default on our debt," said Sen. Ron Johnson (R-Wisc.).
"We're not going to default," said Sen. Tommy Tuberville (R-Ala.), "It's bad enough right now, all the inflation we have … it would effect [the economy]."
Sen. Josh Hawley (R-Mo.) told Axios "no," he doesn't agree with Trump's comments, adding: "There is no world in which [a default] happens."
Yes, but: Sen. J.D. Vance (R-Ohio) argued Trump's comments are a bluff aimed at bolstering the GOP's negotiating position, telling Axios "what the president is doing is really giving political advice ... not financial advice."
"He's basically saying that if the Democrats are going to play a game of chicken, Republicans have to be willing to play that game too," Vance said.
He added, "I think what President Trump is doing is fundamentally the right thing, which is Republicans can't preemptively break ranks here or we're going to have a terrible negotiating position in the talks with Biden."
Go deeper