McCarthy negotiator sees opening on bipartisan debt ceiling deal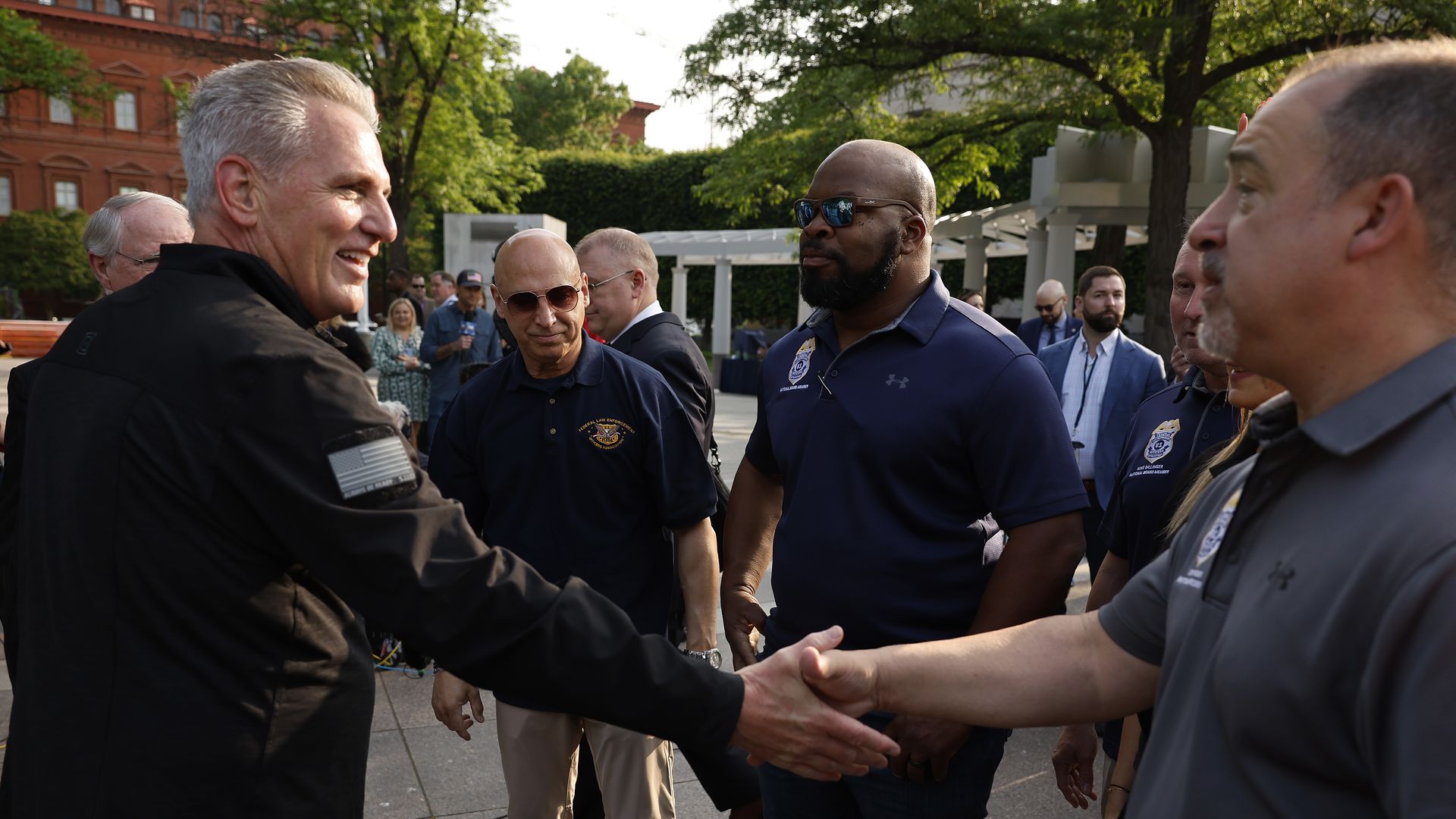 A leading proxy for Speaker Kevin McCarthy on the House GOP's debt ceiling bill senses that Democrats are open to negotiating big chunks of the proposal, pointing to four areas as "a really good foundation for negotiations."
Why it matters: What wasn't on the list — specifically the repeal of President Biden's Inflation Reduction Act — is a sign that GOP leadership is starting to set expectations for a final deal.
Despite a debt ceiling deadline coming as soon as next month, both parties have asserted that a short-term deal is currently off the table.
Rep. Garret Graves (R-La.) told reporters on Thursday that he's spoken with members on both sides of the aisle in both chambers.
Areas for potential negotiating include spending caps, energy permitting reform, work requirements for Medicaid and food stamps, and clawbacks of COVID funding.
"We've had probably a dozen House Dems and probably six or seven Senate Dems that we've engaged where in most cases they've engaged us on this issue wanting to talk about it," he told reporters on Thursday.
Graves pointed to White House senior advisor John Podesta's recent remarks on permitting reform as an encouraging sign despite Podesta's calls for a clean debt ceiling increase.
Biden — who says he'll only accept a clean debt ceiling increase — signaled this week that he'd "take a hard look" at cuts on unspent COVID funding.
The latest: McCarthy emerged from a meeting at the White House on Tuesday asserting no progress had been made, but talks have continued on the staff level and the "Big Four" are slated to meet with Biden again on Friday.
Graves said that while they are working toward a deal that can pass both chambers, Republicans want to be "crystal clear that we're not going to negotiate with ourselves and that we're gonna have to see substantial savings moving forward."
"Our objective is actually to bend the curve. If the White House wants to bring other savings to the table and I've heard that some of the IRA things we've done in our bill are red lines for them and whatever else … they want to bring some other savings to the table or other limitations to the table or what have you, I think we're open to that," Graves added.
Go deeper