Congress eyes "low-hanging fruit" on debt ceiling deal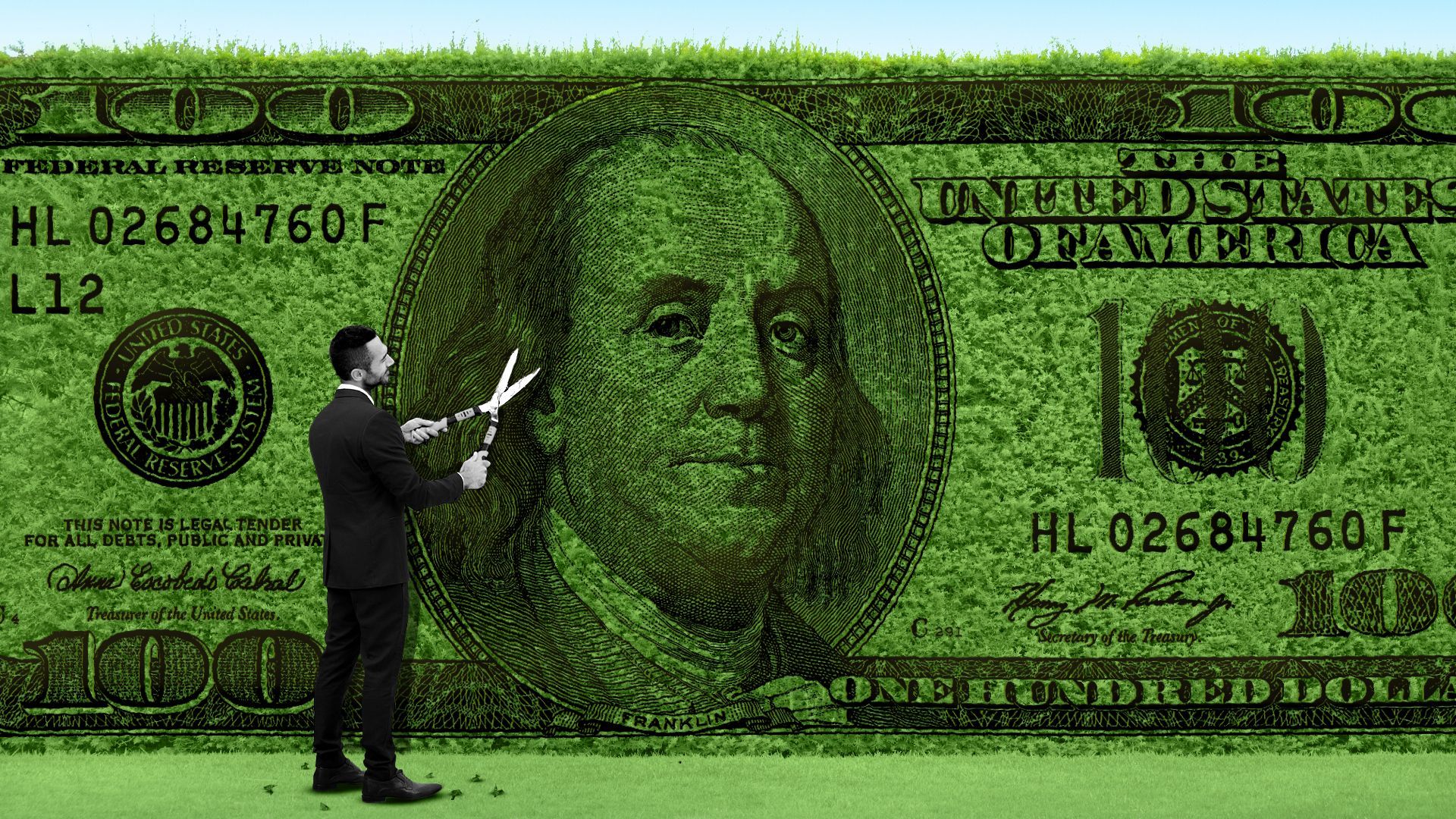 Hard lines are wavering on the debt ceiling as lawmakers embrace negotiating the less toxic elements — such as clawing back unspent COVID aid — on the GOP's laundry list of budget cuts.
Why it matters: It's an early signal of bipartisan coalescence after a months-long stalemate between the two parties that heightened concerns about a default on U.S. debts.
Driving the news: President Biden, after meeting with House Speaker Kevin McCarthy (R-Calif.) and other congressional leaders on Wednesday, told reporters he would "take a hard look at" COVID aid.
"We don't need it all, but the question is what obligations were made," he said. "It's on the table."
Biden and McCarthy otherwise indicated neither had moved away from their respective positions. Biden is expected to meet again with the leaders on Friday as their staffs meet in the interim.
What we're hearing: Some Democrats said they would like to see the White House take a more receptive posture to negotiations with McCarthy and accept that some concessions will have to be made.
"You all know the dance — the first [step] is everyone states their position and then we'll get closer," said Rep. Henry Cuellar (D-Texas). "I prefer a clean debt ceiling increase ... but at the end of the day we probably have to sit down and work something out."
"I understand the administration's original position about not wanting to negotiate," said Rep. Susan Wild (D-Pa.). "This is obviously critically important. We should be looking for areas we can negotiate on."
Rep. Jared Moskowitz (D-Fla.) said in a statement after the meeting: "[T]his is headed toward a negotiation."
Between the lines: "I have certain things that I can support ... what I call 'low-hanging fruit,'" said Cuellar, adding that he and "a group" of his colleagues have conveyed those thoughts to Democratic leadership.
Rep. Nick LaLota (R-N.Y.) pointed to COVID aid as "the low-hanging fruit for House Democrats to move more toward the Republicans."
"Leadership is in discussions. There is a lot of stuff on the table," said Rep. Angie Craig (D-Minn.).
"We should be talking about ... reclaiming unused COVID funds, and discussions about discretionary spending," said Moskowitz.
Yes, but: Some Democrats are wary of anything other than a clean debt ceiling increase.
"I think the Republicans should stop giving us ransom notes and just raise the debt ceiling," said Rep. Jim McGovern (D-Mass.).
"The next steps [are] I think to try to decouple these budget conversations from the threat of default," said Rep. Jared Huffman (D-Calif.).
What we're watching: The politics of passing a watered-down version of the GOP bill could be tricky for McCarthy, especially with the right-wing Freedom Caucus empowered to dislodge him.
"You're going to get 218 [votes] with a mix of Republicans and Democrats. You may lose some on both wings," Rep. Don Bacon (R-Neb.) told Axios.
Bacon acknowledged that scenario carries significant risk for McCarthy, but "you can't let a small group of people dictate your life."
Go deeper