Biden "considering" debt ceiling escape clause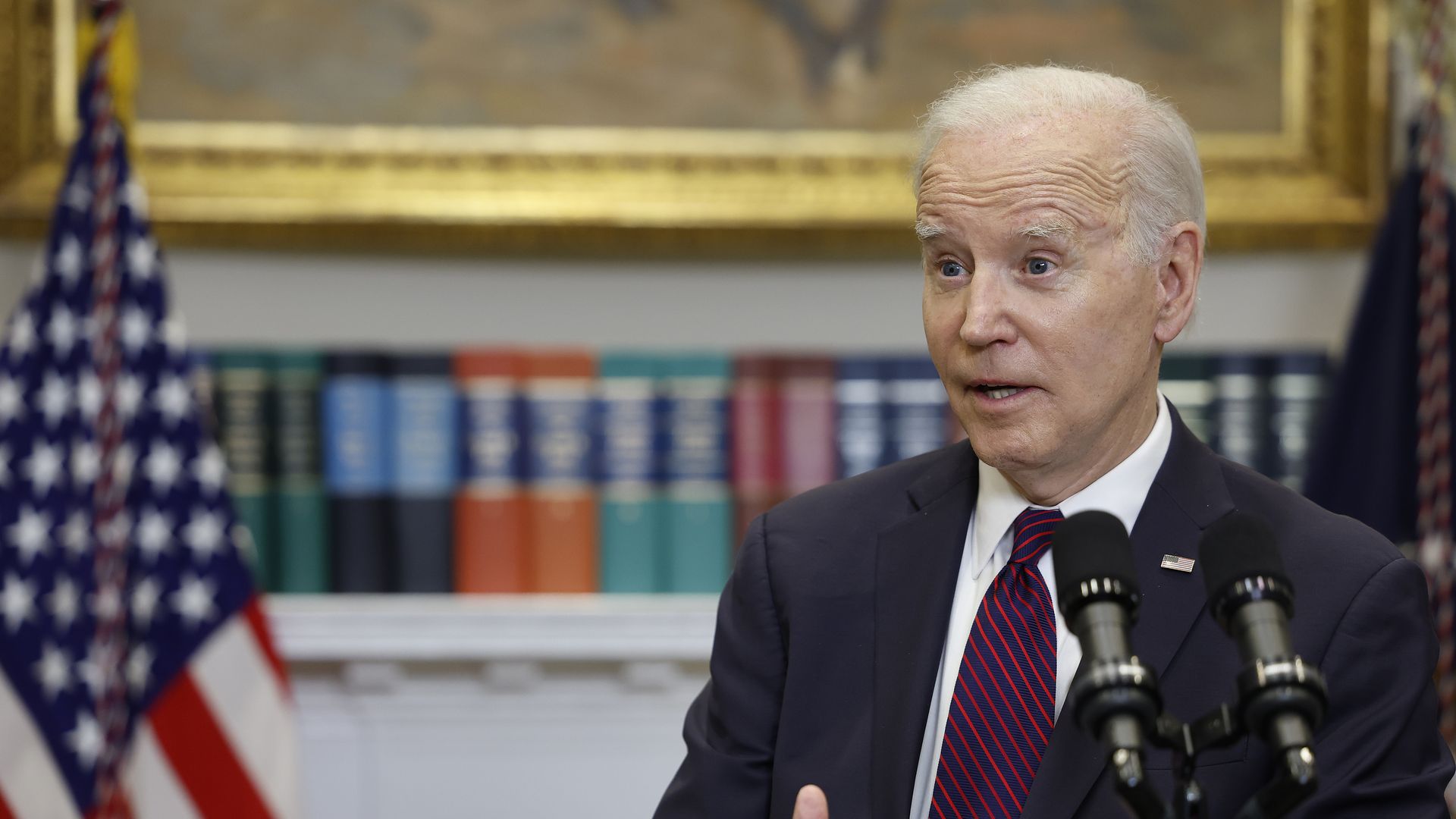 President Biden publicly signaled on Tuesday that he's weighing options to take debt ceiling default off the table in the future, including a controversial theory that claims the debt limit can be ignored.
Driving the news: "I have been considering the 14th Amendment," Biden told reporters after a White House meeting with congressional leadership.
"And a man I have enormous respect for, Larry Tribe, who advised me for a long time, thinks it would be legitimate. But the problem is it would have to be litigated. And in the meantime, without an extension, it would still end up in the same place.
"I'll be very blunt with you, when we get by this, I'm thinking about taking a look at — months down the road — to see what the court would say about whether or not it does work."
Between the lines: As Biden noted, using the 14th Amendment would result in a nasty court battle over constitutional powers.
House Speaker Kevin McCarthy said Tuesday that he's opposed to the idea of using the 14th Amendment to circumvent the debt ceiling.
Biden aides have reportedly discussed such a maneuver, the N.Y. Times reported earlier in May.
The underlying theory claims the federal government is constitutionally required to pay its debts, overriding the debt limit.
"Mr. Biden would simply be doing his duty to 'take care that the laws be faithfully executed' even if doing so leaves one law — the borrowing limit first enacted in 1917 — temporarily on the cutting room floor," Tribe wrote in a N.Y. Times op-ed.
The big picture: Biden officials, including Treasury Secretary Janet Yellen, have previously dismissed Plan B options like the 14th Amendment or minting a trillion dollar coin.
Go deeper