Debt-ceiling countdown sparks scramble for Plan B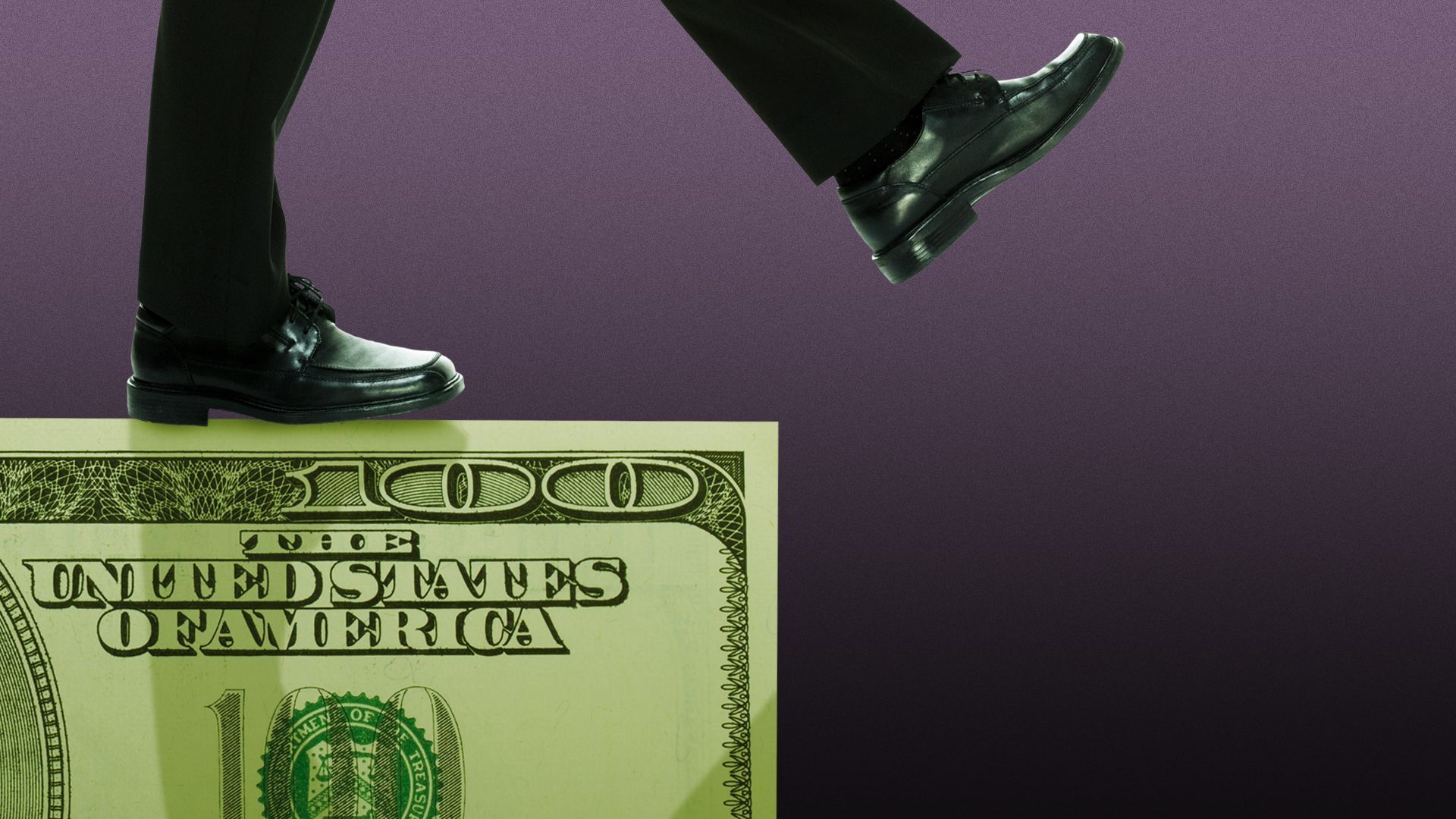 Once-unthinkable options for averting a U.S. debt default have invaded the mainstream debate, a day after Treasury Secretary Janet Yellen predicted a shorter countdown to catastrophe than previously thought.
Why it matters: President Biden is finally set to meet with House Speaker Kevin McCarthy (R-Calif.) next Tuesday, but there is so far zero indication that either side is prepared to move from their entrenched — and seemingly irreconcilable — negotiating positions.
"If you need to hear again that it's your responsibility to address the debt ceiling without conditions and a ransom, then he can say that again," a senior administration official told Politico about the upcoming meeting.
"President Biden has refused to do his job — threatening to bumble our nation into its first-ever default — and the clock is ticking," McCarthy said in response to Yellen's warning that the U.S. may be unable to pay its bills "potentially as early as June 1."
Driving the news: The New York Times reports that top Biden officials are privately debating a controversial escape hatch: invoking the 14th Amendment, which some legal scholars say requires the federal government to pay its debts.
Flashback: During the Obama administration's 2011 debt ceiling standoff with Republicans, former President Clinton said he would invoke the 14th Amendment "without hesitation, and force the courts to stop me."
Zoom in: On Capitol Hill, meanwhile, House Democrats have been quietly preparing for months to initiate a "discharge petition" that could force a clean debt-ceiling hike to be brought to the floor with 218 votes — meaning all Democrats and five Republicans.
It's a slow-moving, long-shot Plan B that moderate House Republicans quickly panned on Tuesday as unrealistic, Axios' Andrew Solender and Juliegrace Brufke report.
Minority Leader Hakeem Jeffries (D-N.Y.) "refuses to negotiate," Rep. Don Bacon (R-Neb.) told Axios. "That's not how it works in a divided government."
What to watch: Some Senate Republicans have reluctantly expressed openness to a 30-day debt limit extension, an acknowledgment that a deal is highly unlikely to materialize in the next month.
But others — including members of leadership — are adamantly opposed to kicking the can down the road.
"If everybody starts thinking we can get an extension, then the crisis won't happen until the end of that extension," Sen. Thom Tillis (R-N.C.) told Axios. "That's just the way it works up here."
Go deeper