Economists warn of U.S. debt default consequences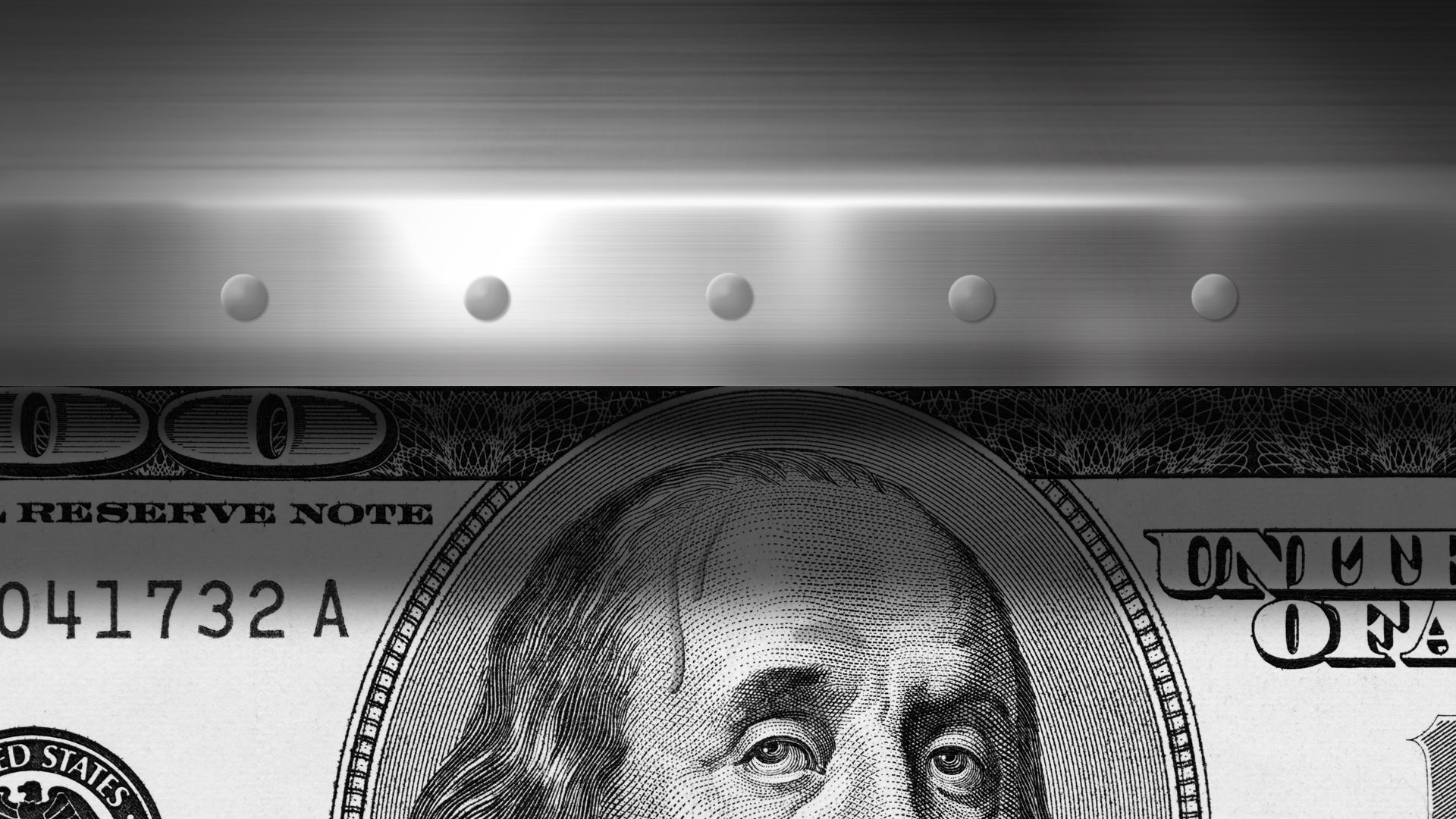 Lawmakers are far from reaching a deal to raise the debt limit, with economists warning about the potential macroeconomic consequences of a deadlock and possible default.
Driving the news: The latest warning comes from Moody's Analytics, the economic research arm of the ratings agency.
Raising the debt ceiling "will surely be messy and painful to watch, generating significant volatility in financial markets," economists Mark Zandi and Bernard Yaros write in a new note.
"Lawmakers will not be sufficiently motivated to find a political path forward and act until they recognize the severe economic and political costs of not doing so."
Moody's Analytics also assessed House GOP leader Kevin McCarthy's proposal to lift the debt ceiling alongside spending cuts.
They estimate that package would result in lower employment and slower economic growth than if the debt ceiling was raised without those spending cuts.
The White House is using these estimates to slam McCarthy's proposal: "Speaker McCarthy's bill would cut the American economy off at the knees," said press secretary Karine Jean-Pierre in a statement.
The backdrop: Meanwhile, International Monetary Fund economist Filippo Gori says the global economy and financial markets will face huge consequences should U.S. lawmakers fail to get a deal at all.
"It would be a spectacular debacle—weakening the U.S. economy and undermining the United States' international standing—of the country's own creation," Gori writes in a new essay for Foreign Affairs.
Gori says any protracted showdown could be more damaging than the last debt ceiling standoff in 2011. Then, global financing costs were low. Now, many countries are already facing high interest rates as policymakers try to contain inflation.
"In this context, a shock to U.S. Treasury bonds could escalate into a wave of corporate and sovereign defaults," Gori notes.
Go deeper