Biden jokes about his age at White House Correspondents' Dinner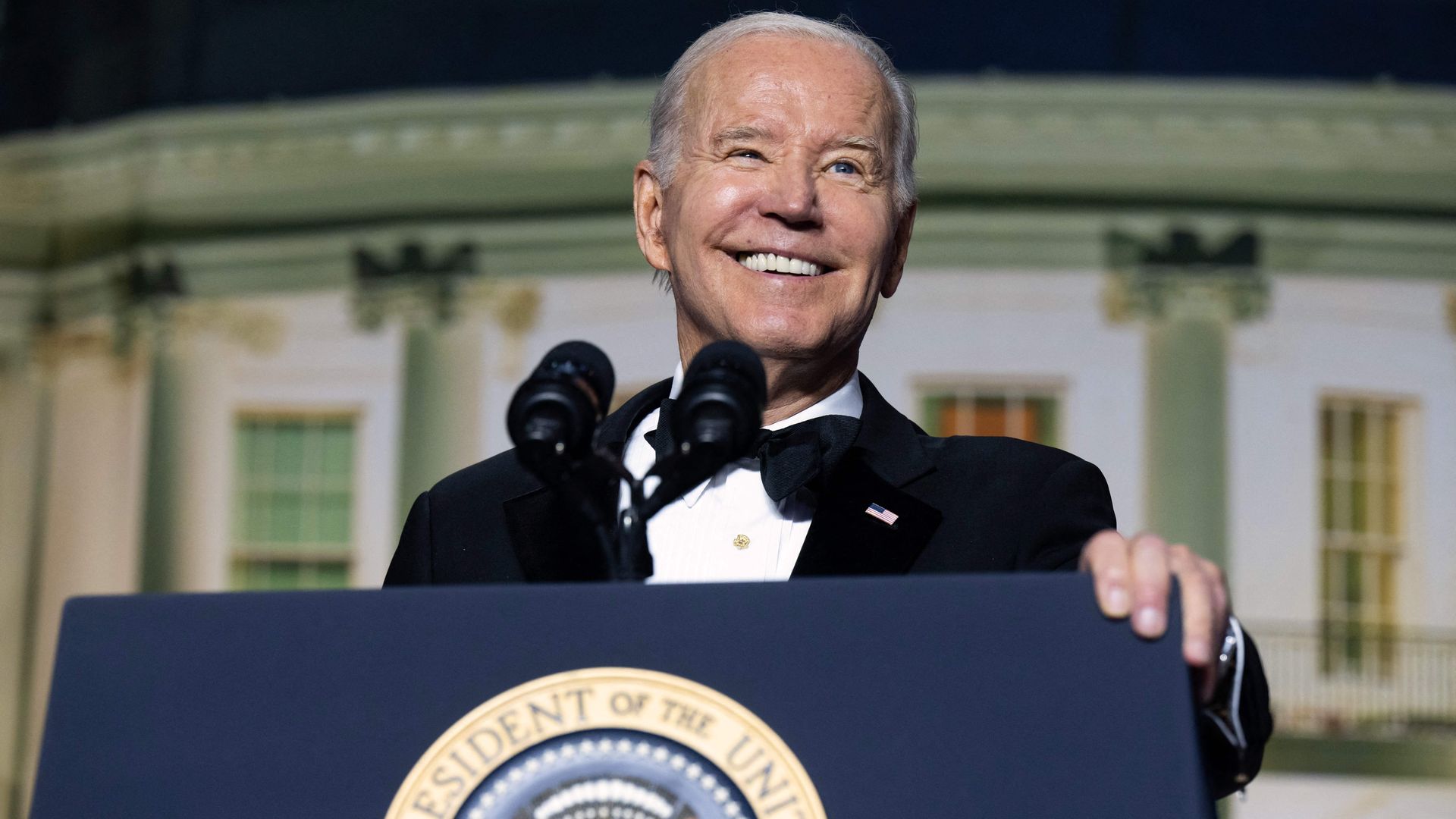 President Biden took several jabs at his age during his speech at the White House Correspondents' Association's annual dinner on Saturday, somewhat acknowledging one of the issues inserting itself into his 2024 campaign.
Why it matters: Though Biden was joking with the audience, his age is a concern for many voters and has been highlighted as a reason some would prefer the president not run for a second term.
Biden, who is currently 80 and the oldest person to be president, would be 82 on inauguration day if elected to a second term.
He would be 86 at the end of a second term.
What he's saying: "I get that age is a completely reasonable issue. It's on everyone's mind, by everyone I mean The New York Times."
Biden also honed in on Fox News' 93-year-old owner Rupert Murdoch, asking how he could "dislike a guy who makes me look like Harry Styles?" in reference to their respective age differences.
"You say I'm over the hill," Biden added. "Don Lemon would say that's a man in his prime."
Lemon, an ex-CNN news anchor previously insulted 51-year-old GOP presidential candidate Nikki Haley by calling her a woman past her prime after she announced her candidacy.
"Call me old, I call it being seasoned. You say I am ancient, I say I'm wise," Biden said.
Context: Biden and Trump are the oldest to have held the presidency and both are currently campaigning for re-election to the White House.
Yes, but: When asked if they would vote for Biden the majority of Democrats said they would.
Trump also leads among other GOP candidates, with Florida Governor Ron DeSantis ranked second according to an NBC News poll. DeSantis has not entered the 2024 race.
Go deeper