Poll: Most Americans don't want Biden or Trump to run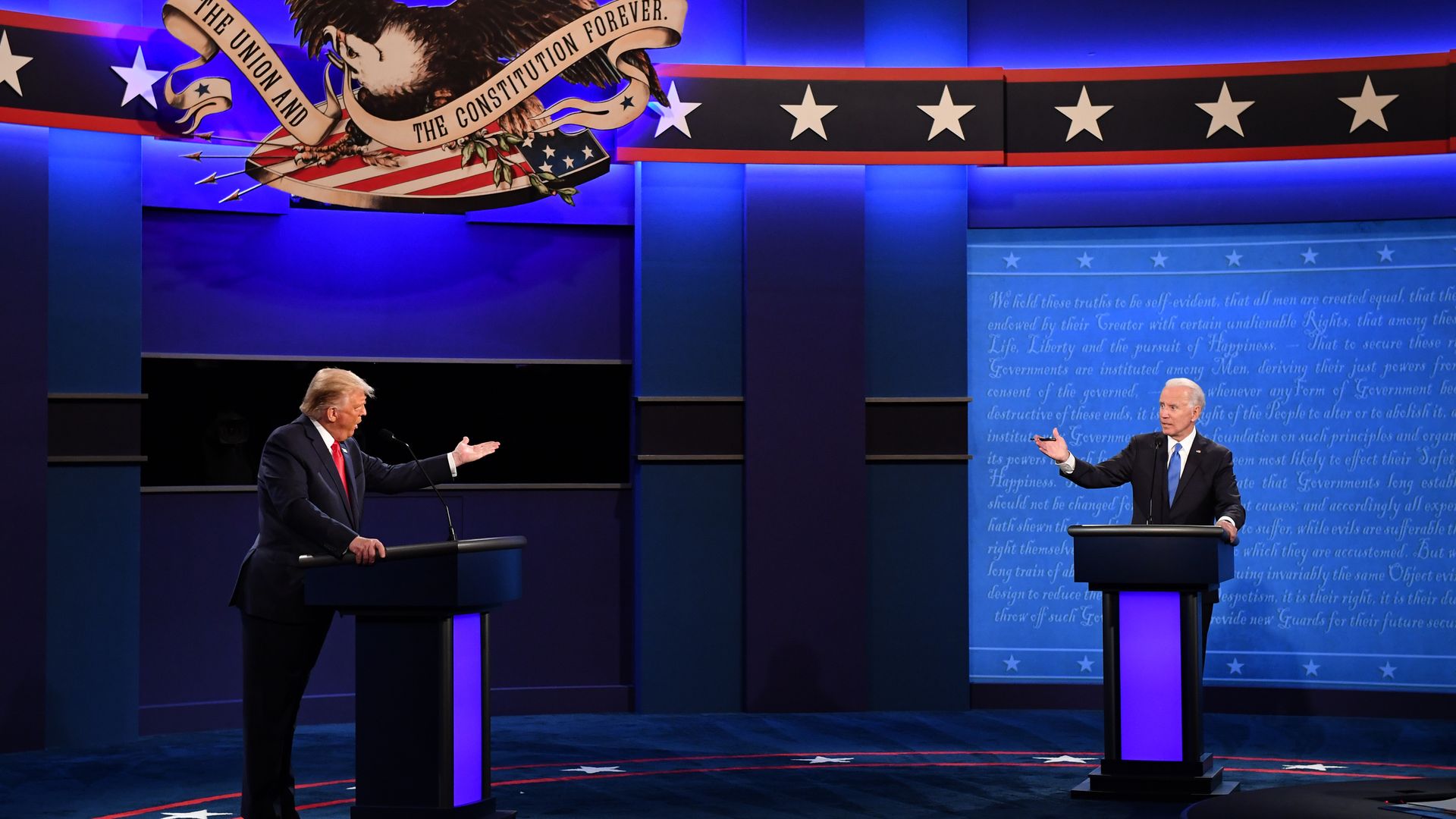 Most Americans say they don't want former President Trump or President Biden to run for president in 2024, new polling shows.
The big picture: Biden formally announced Tuesday that he is seeking re-election and Trump, the current frontrunner in the Republican race, announced his bid in November, setting up a rematch that most voters are unenthused about.
Driving the news: According to a new NBCNews poll, 70% of Americans believe Biden should not run for re-election, with 51% of Democrats saying that. (The poll was taken before Biden officially announced his re-election bid).
Meanwhile, 60% of Americans, including a third of Republicans, say Trump, 76, should not run for president.
Half of those who say Biden, 80, should not run again cite his age as a "major" reason.
Still, Democratic and Republican voters still say they will vote for the former and current president in the general election.
88% of Democratic voters say they'd definitely or probably vote for Biden.
Almost half, 46%, of Republican primary voters would support Trump as their first choice in what is expected to be a crowded field, per the poll.
The big picture: Biden sees Trump as a threat to America and as the primary reason to run for president and build his campaign around, Axios' Hans Nichols reports.
Methodology: The NBC News poll was conducted April 14-18 of 1,000 adults — including 861 reached by cell phone — and it has an overall margin of error of ±3.1 percentage points.
The margin of error for the poll's 800 registered voters is ±3.46 percentage points, and the margin of error among the 292 Republican primary voters is ±5.99 percentage points.
Go deeper... The (unofficial) 2024 election: Why some presidential hopefuls wait to announce
Go deeper