Pence testifies before grand jury probe into Trump's Jan. 6 role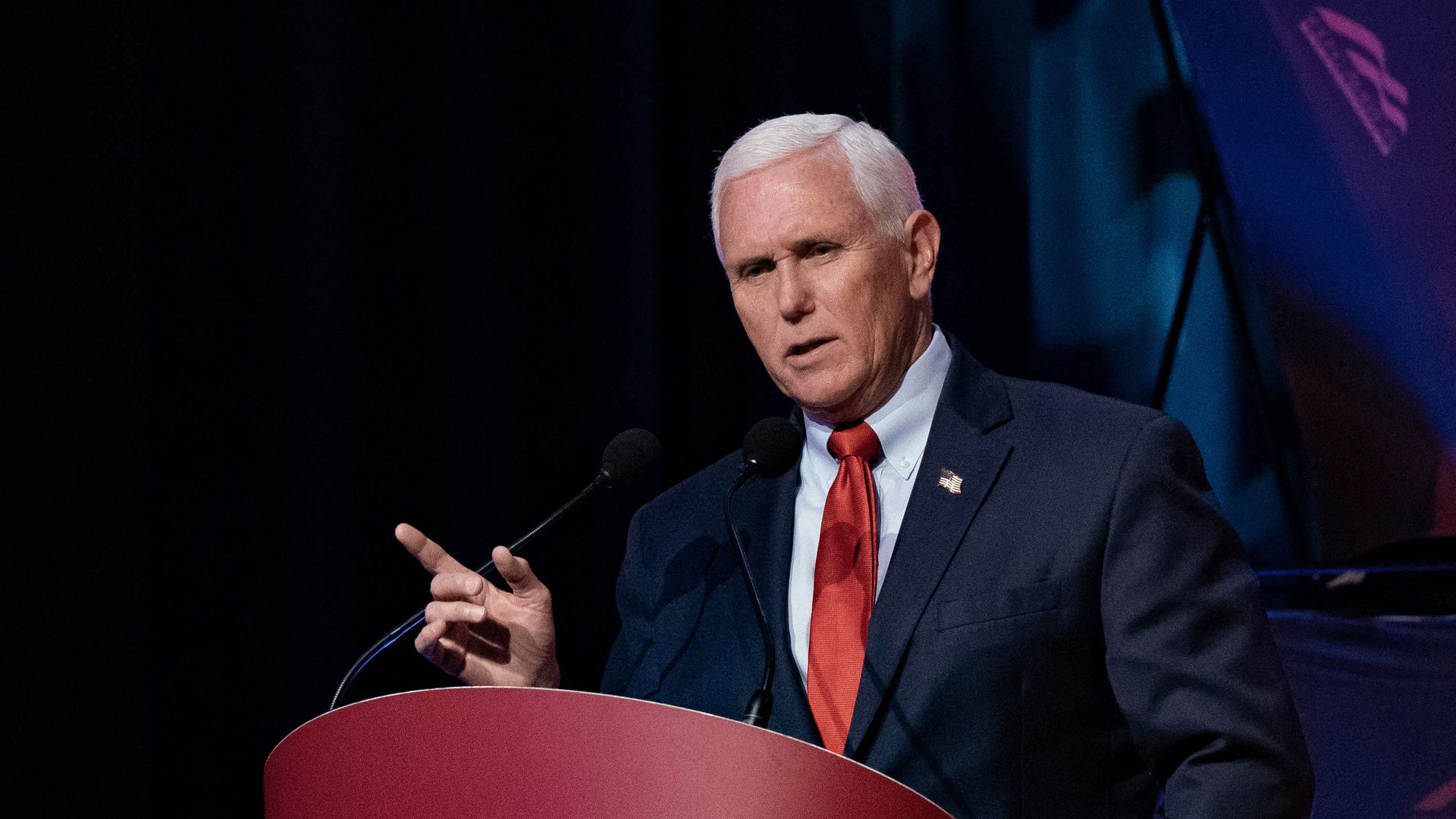 Former Vice President Mike Pence testified on Thursday before a grand jury investigating efforts to overturn the 2020 election and the alleged actions of people including former President Trump, sources familiar with the matter confirmed to Axios.
Why it matters: This is the first time in the modern political era that a vice president has given testimony in a criminal investigation on a president they served alongside.
Pence is considered a key witness in the case brought by special counsel Jack Smith due to his insights into events leading up to the U.S. Capitol riot and because of pressure he faced to stop the certification of President Biden's election win.
The big picture: Both Pence and Trump challenged Smith's subpoena compelling the former vice president to testify on matters connected to events in the lead-up to the U.S. Capitol riot on Jan. 6, 2021.
Of note: Pence is considered a potential rival to Trump for the 2024 Republican presidential nomination, having hinted on several occasions that he's considering entering the race.
Background: Smith was appointed by Attorney General Merrick Garland last year to investigate Trump's handling of classified documents and efforts to overturn the 2020 election.
He was tasked with prosecuting any federal crimes that may arise from the investigation.
Editor's note: This story was updated with additional details throughout.
Go deeper