2 governors lost friends in mass shootings amid U.S. gun violence rise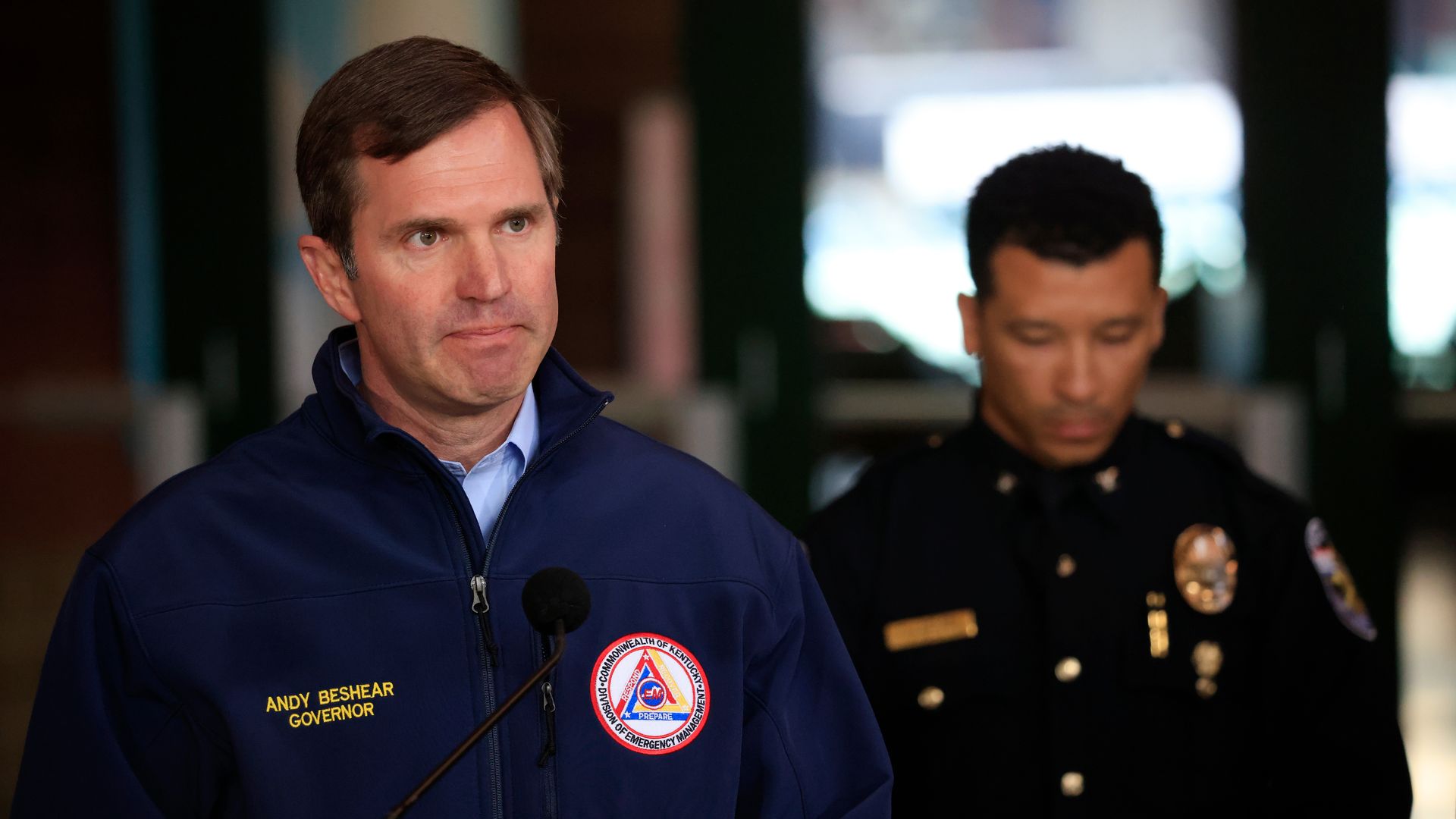 The governors of Kentucky and Tennessee both lost friends in mass shootings over the past two weeks.
The big picture: The shooting at a Louisville bank on Monday, which came just two weeks after a mass shooting at a Nashville school, are part of an increase in gun violence in the U.S. over the past decade.
There have been 146 mass shootings so far this year, meaning there have been more mass shootings than days in 2023, per data from the Gun Violence Archive.
Of note: About a fifth of U.S. adults say they or someone close to them has had an experience with gun violence in the past five years.
Zoom in: Kentucky Gov. Andy Beshear (D) said he lost one of his "closest friends" in Monday's shooting, which left at least four people dead and nine others injured.
"Tommy Elliot helped me build my law career, helped me become governor, gave me advice on being a good dad," Beshear said. "He was an incredible friend."
"These are irreplaceable, amazing individuals that a terrible act of violence tore from all of us," Beshear said of the victims.
Meanwhile, Tennessee Gov. Bill Lee (R) revealed after the Nashville shooting late last month that among the 6 people killed at a Christian elementary school was Cindy Peak, a close friend of his wife, Maria Lee.
"Cindy was supposed to come over to have dinner with Maria last night after she filled in as a substitute teacher yesterday at Covenant," Lee said the day after the shooting.
"Cindy and Maria and [Covenant head of school] Katherine Koonce were all teachers at the same school and have been family friends for decades."
Zoom out: The number of U.S. kids dying by gunfire keeps rising, Axios' Erica Pandey reports.
Gun deaths among Americas' children rose 50% in the last two years, according to a new Pew Research Center report.
More children and teens were killed by guns in 2021 than in any year since 1999, the first year the CDC began tracking the data.
Go deeper:
Go deeper