Tennessee Gov. Bill Lee: "Not a time for hate or rage"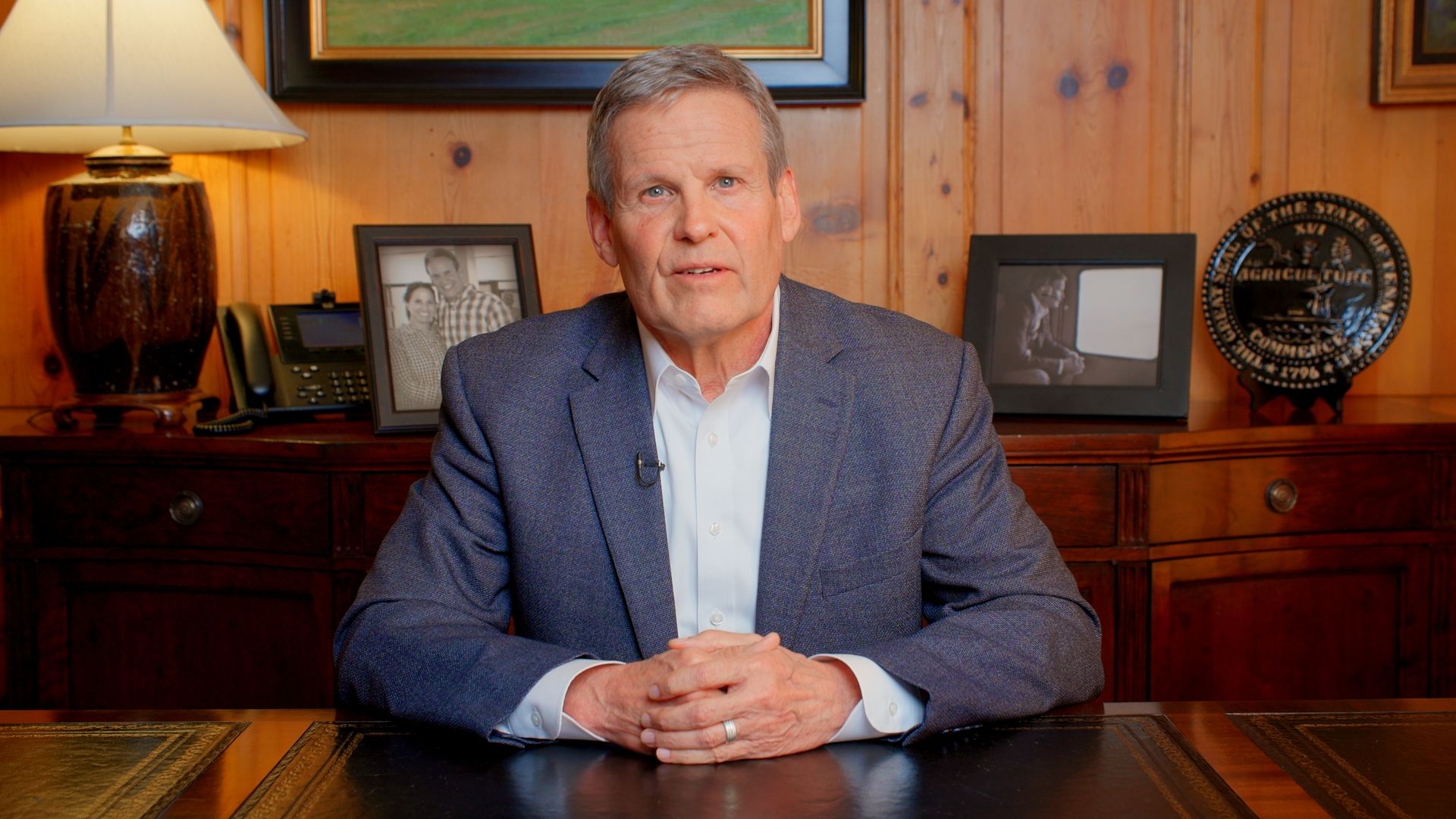 Tennessee Gov. Bill Lee (R) revealed Tuesday evening that the deadly shooting at The Covenant School hit close to home. First lady Maria Lee was good friends with one of the victims.
What he's saying: "Maria woke up this morning without one of her best friends, Cindy Peak," Lee said in a press release. "Cindy was supposed to come over to have dinner with Maria last night after she filled in as a substitute teacher yesterday at Covenant."
"Cindy and Maria and [Covenant head of school] Katherine Koonce were all teachers at the same school and have been family friends for decades."
A shooter killed Peak, Koonce and four others on Monday morning, according to police.
Of note: Lee said there will come a time to debate policy and to ask "how a person could do this."
"But this is not a time for hate or rage," he added. "That will not resolve or heal. Everyone is hurting, and remembering that as we grieve and walk together will be the way we honor those who were lost."
Lee also alluded to steps his administration has taken to hire more security officers, ratchet up school security protocols and raise stakeholder engagement about the issue. He spoke to the two Nashville officers who rushed toward gunfire and shot 28-year-old Audrey Hale, who police identified as the shooter and a former student at the school.
"Law enforcement officials and educators across our state have been working for years, especially in the last year, to strengthen the safety of schools. That work was not in vain — the courage and swift response by the teachers, officers, and this community without a doubt prevented further tragedy."
Lee has opposed gun control measures during his time as governor.
Go deeper: Watch Lee's full speech responding to the school shooting
Go deeper