Trump loses control with new phase of legal peril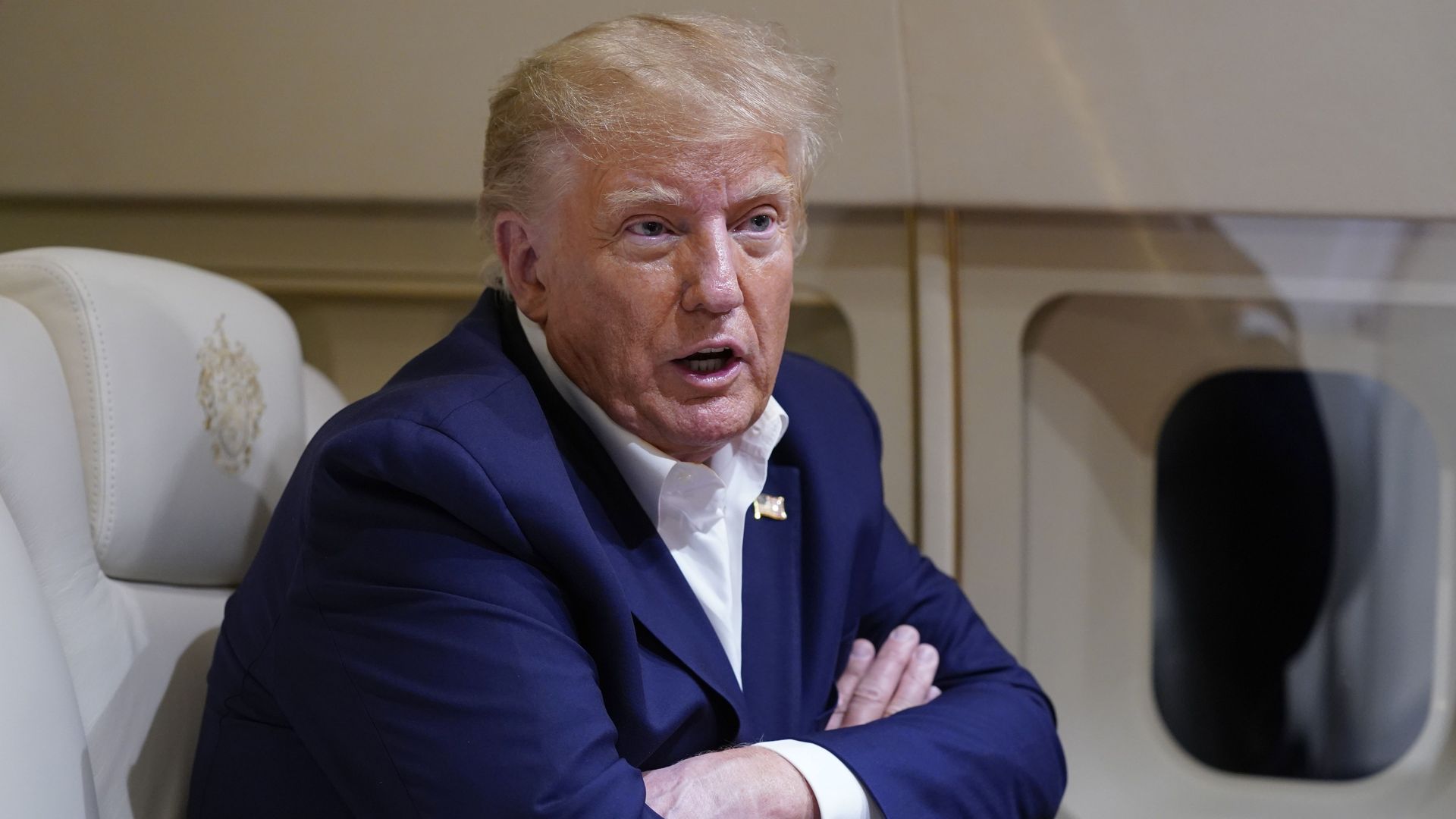 President Trump, who has spent his life ruthlessly maneuvering to get his way, now is at the mercy of a justice system he can't bully — and, ultimately, in the hands of a Manhattan jury.
Why it matters: Trump, after becoming the first president to be impeached twice, now has the added distinction of being the first ex-president to face criminal charges.
What's happening: A grand jury in Manhattan indicted Trump on charges related to a 2016 illegal hush money payment to porn star Stormy Daniels.
The specific charges aren't public.
CNN analyst John Miller — a former NYPD deputy commissioner with enviable law-enforcement sources — reports Trump faces more than 30 counts related to business fraud.
Each count could refer to a single document or even a single accounting entry, CNN analysts noted.
Trump is expected to turn himself in Tuesday, "at which point the former president will be photographed and fingerprinted in the bowels of a New York State courthouse, with Secret Service agents in tow," the N.Y. Times reports (subscription).
"Trump has for decades avoided criminal charges despite persistent scrutiny and repeated investigations, creating an aura of legal invincibility" that was shattered yesterday.
An NYPD spokesperson told Axios that every officer will report in full uniform today as a "precautionary measure" in response to the indictment.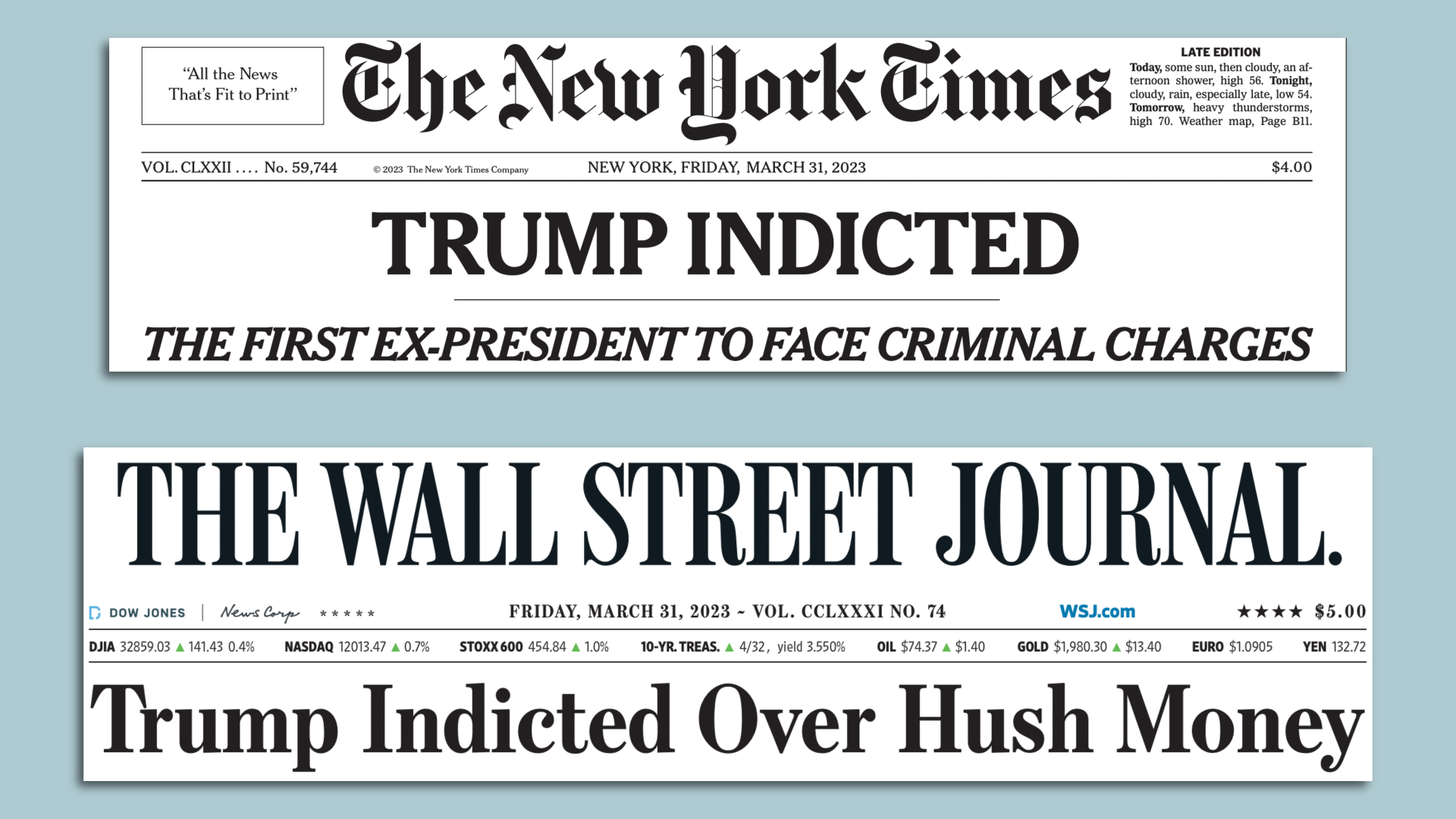 Between the lines: Of all the investigations Trump faces, the case by Manhattan District Attorney Alvin Bragg is viewed by most legal experts as the thinnest — unless the prosecutor has something surprising up his sleeve.
State of play: Most Republicans think this helps Trump in the short run — and could even provide a glide path to the '24 Republican nomination, Axios' Zachary Basu notes.
This freezes the race at a time when Trump holds a huge lead in GOP polls. That's likely to grow with the saturation coverage ahead.
Indictment-themed GOP fundraising texts and emails started instantly, with Trump as a martyr.
With Trump taking up all that oxygen, it'll be even harder for Florida Gov. Ron DeSantis — or any Trump '24 rival — to gain traction.
Every potential '24 Republican candidate is being forced to defend Trump, when they otherwise might be attacking him or trying to differentiate themselves.
DeSantis tweeted that Bragg "is stretching the law to target a political opponent": "It is un-American. ... Florida will not assist in an extradition request given the questionable circumstances."
Mike Pence, in a prescheduled CNN interview, told Wolf Blitzer: "I think the unprecedented indictment of a former president of the United States on a campaign finance issue is an outrage."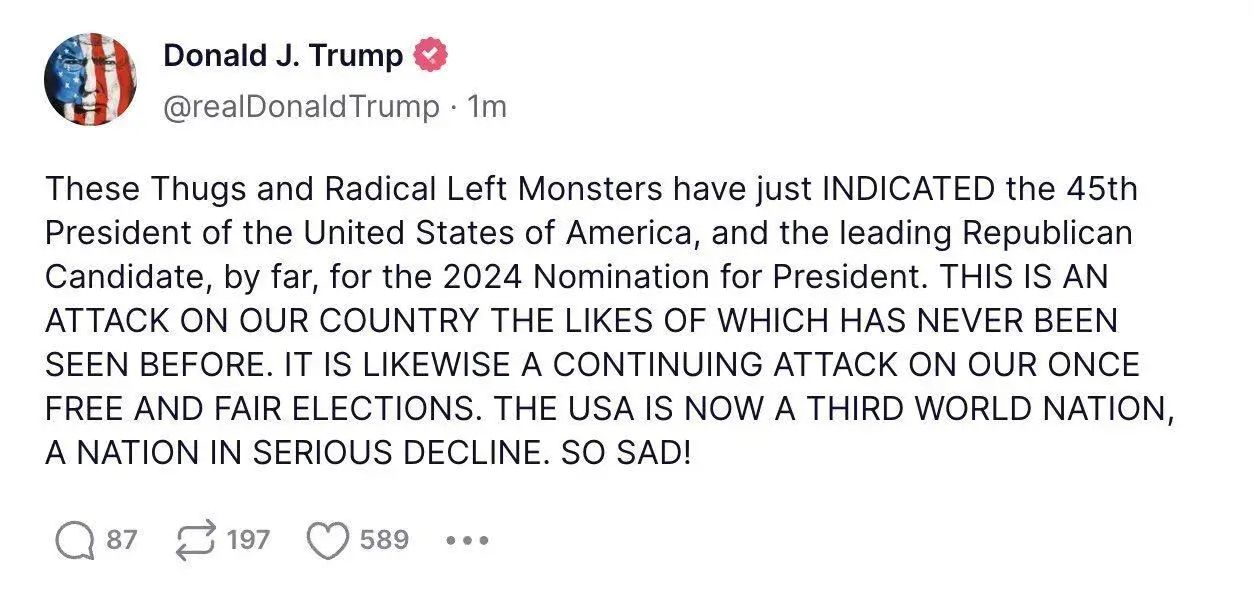 The long run: For the general election, with suburban women as a potentially decisive bloc, it's a totally different story.
An indicted (at least) standard-bearer isn't a great look for attracting swing voters.
Trump didn't seem to get much sleep. He posted at 2:46 a.m.: "WHERE'S HUNTER?"
Go deeper