Trump rages over indictment, calls it "persecution"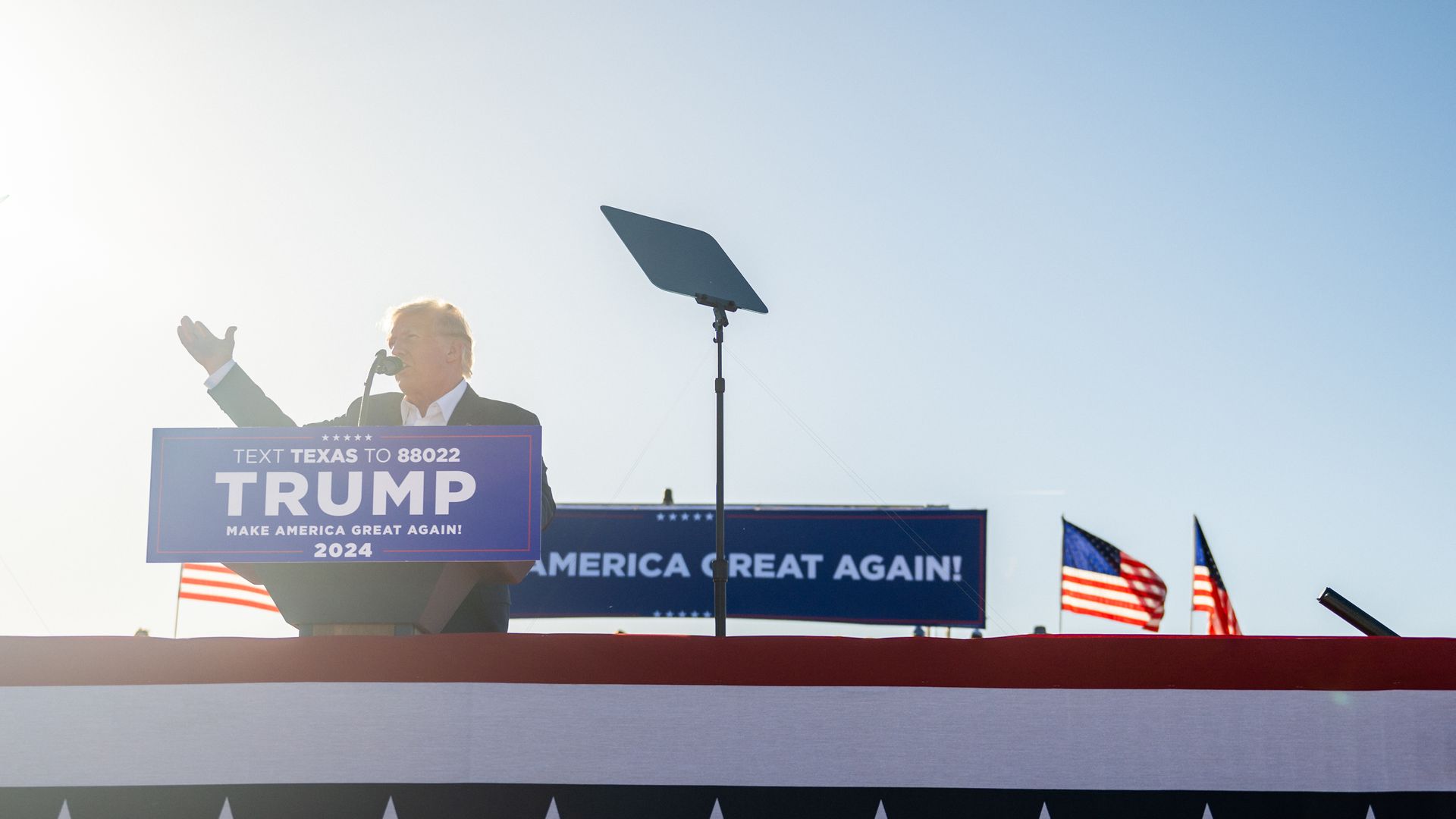 In a lengthy statement and on Truth Social, former President Trump angrily responded to news of his indictment Thursday by casting the charges as political persecution.
Driving the news: It's the first time in U.S. history a former president has been indicted. Trump has frequently cast himself as a victim of overzealous investigators and has called for protests.
"Never before in our nation's history has this been done," Trump said a statement, calling the indictment a "witch hunt" and alleging that Manhattan District Attorney Alvin Bragg was "doing Joe Biden's dirty work."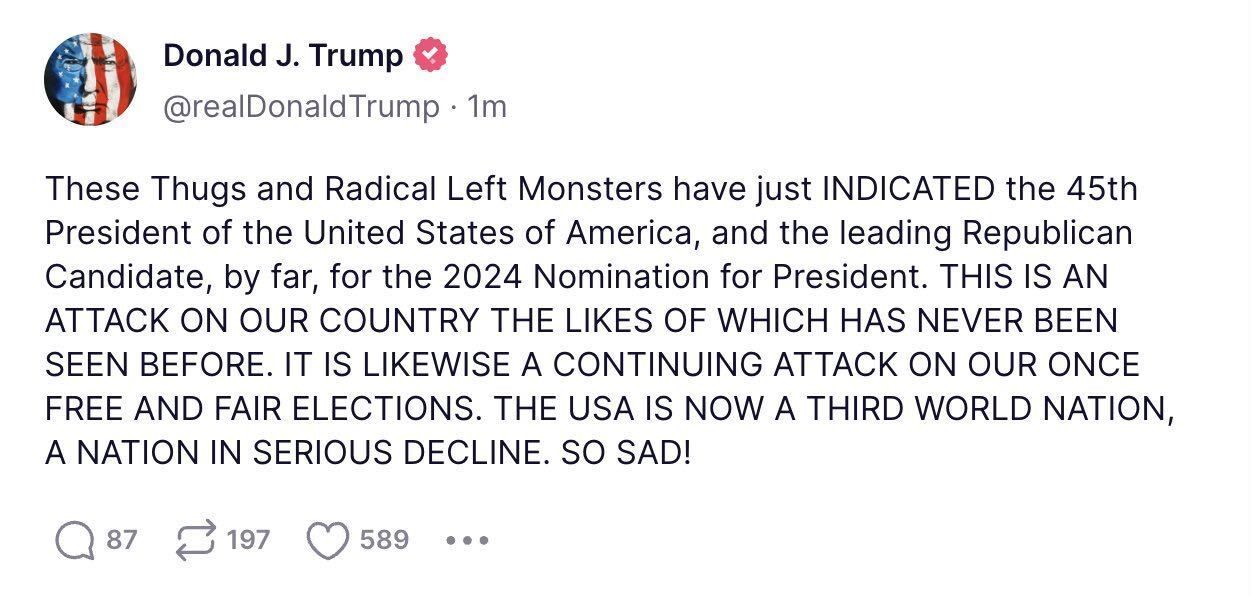 On Truth Social, Trump said: "These Thugs and Radical Left Monsters have just INDICATED [sic] the 45th President of the United States of America, and the leading Republican Candidate" for president.
"THIS IS AN ATTACK ON OUR COUNTRY THE LIKES OF WHICH HAS NEVER BEEN SEEN BEFORE. IT IS LIKEWAISE A CONTINUING ATTACK ON OUR ONCE FREE AND FAIR ELECTIONS...THE USA IS NOW A THIRD-WORLD NATION, A NATION IN SERIOUS DECLINE. SO SAD!"
In his statement, Trump predicted that a Manhattan grand jury's decision to indict him over alleged hush money payments to porn star Stormy Daniels in 2016 would motivate his supporters in upcoming elections.
"I believe this Witch-Hunt will backfire massively on Joe Biden."
He immediately began fundraising off of the indictment.
Go deeper