How Silicon Valley Bank failed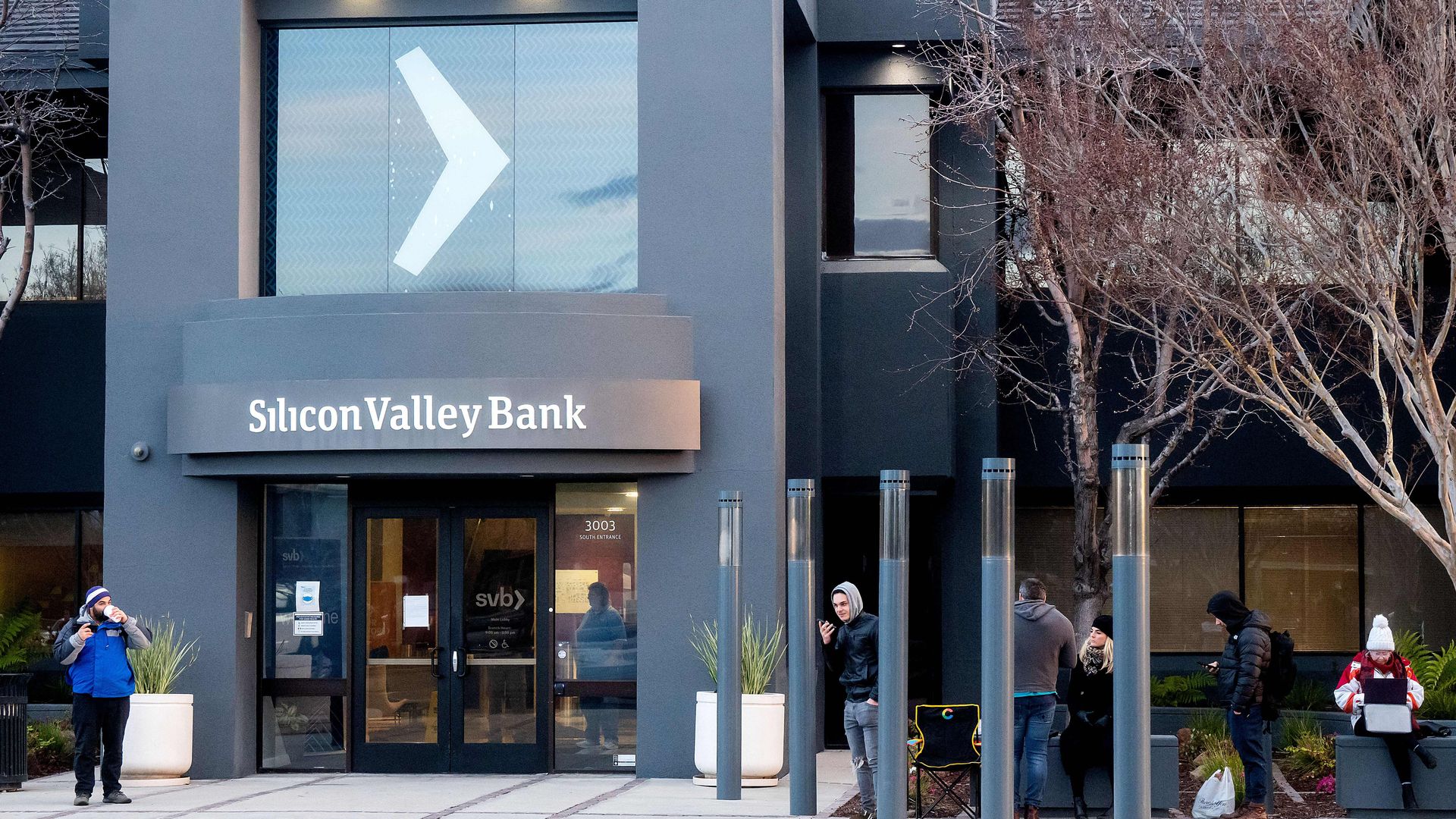 Silicon Valley Bank on Friday became the largest bank since 2008 to collapse, fueling widespread uncertainty about ripple effects on the U.S. banking industry.
The big picture: SVB was the country's 16th largest bank and a leading financial institution for technology and life sciences companies.
2nd largest bank failure in U.S. history
SVB became a backbone of the startup ecosystem, with early-stage companies often finding that the bank would take their business when others wouldn't.
The bank's deposit base grew when tech stocks and start-up valuations rose during an era of cheap money, when interest rates were low.
As interest rates rose, startups had a harder time raising funds and burned through their deposits to keep operating.
At the same time, SVB — as all banks do — had been investing that money in loans or government bonds. But those it chose lost value as interest rates grew.
As those investments lost value, a hole grew in the bank's balance sheet.
What happened at Silicon Valley Bank?
SVB late Wednesday announced that it was looking to raise more than $2 billion in additional capital to try to plug that hole.
What followed was a scramble among investors and depositors, panicked by the sudden rush by SVB to raise more money.
On Thursday, SVB's shares fell more than 60%, wiping out $9.4 billion in market value.
Several top venture capital firms, spooked by SVB's tenuous outlook, suggested to portfolio companies that they pull money from the bank.
Between the lines: Banks become creditors to businesses and individuals who make deposits. So if a flood of depositors ask for their money back at the same time, as they did at SVB, they face a risk of failure if the current value of their assets is insufficient.
Then, after the historic run on the bank, U.S. banking regulators on Friday assumed control of SVB.
The Federal Deposit Insurance Corporation (FDIC) created a new bank, to which all of SVB's deposits were transferred.
Deposits, however, are only insured by the FDIC for up to $250,000, and the majority of SVB's clients have much higher balances.
The FDIC sought to find a buyer for SVB — with a deadline for all bids to be submitted Sunday — but as of Monday afternoon, none have emerged.
Silicon Valley Bank's U.K. business, however, has been sold to HSBC as of Monday morning.
On Sunday night, the government said it will fully guarantee depositors in failed Silicon Valley Bank and Signature Bank, a key bank for the cryptocurrency industry.
President Biden on Monday sought to assure Americans that the "banking system is safe" and that their "deposits are safe."
He also vowed to do "whatever is needed" to prevent any additional bank runs.
Go deeper... Follow the latest updates on the collapse of Silicon Valley Bank.
Axios' Dan Primack, Neil Irwin, Matt Phillips and Felix Salmon contributed reporting.
Go deeper