The rise and stunning fall of Silicon Valley Bank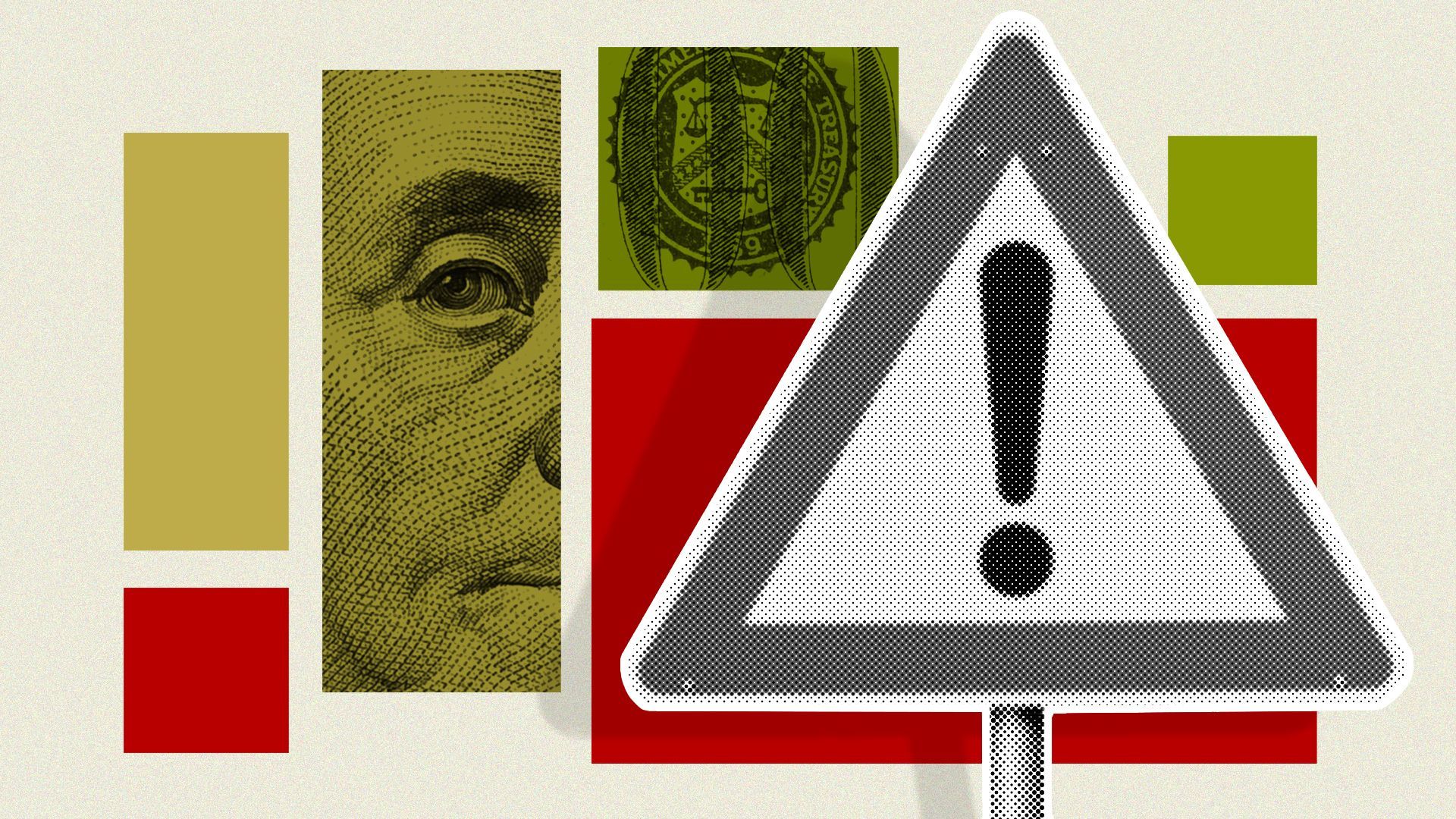 Given how deeply and widely its roots run across the industry, Silicon Valley Bank — dramatically seized on Friday by the federal government amid a crippling bank run and a swooning stock — couldn't have a more apt name.
Why it matters: The stunning events of the last two days couldn't have unfolded as dramatically as it has without such a deep entrenchment. The venture capital industry is well known for its tight-knit network, and propensity to circulate information (and opinions) at the speed of tweets.
Flashback: Conceived by Bill Biggerstaff and Robert Medearis over a poker game, Silicon Valley Bank opened its first office in Santa Clara in 1983, providing banking and credit services to venture-backed startups.
In 1986 it merged with National InterCity Bancorp, and went public on the Nasdaq in 1988, raising $6 million.
By 1992, its real estate loans resulted in a $2.2 million loss after a California market downturn, leading the bank to diversifying its portfolio (by 1995, real estate was less than 10% of its loans, compared with nearly 50% previously).
It provided early banking services to Valley stalwarts like Cisco Systems and Bay Networks.
The big picture: SVB is not just a bank for startups — it has several divisions and business lines, all intertwined with the startup world.
It not only takes startups' cash, but also provides them with venture debt and other loans, and provides banking and loans to VC firms. A number of publicly-traded tech companies are also customers, like Roblox and Roku.
It's also an investor itself into a number of blue chip venture funds, as well as tech and health care startups.
It also operates globally, with offices in Canada, Europe and a joint venture in China.
By the numbers: According to SVB's data, it banked 44% of 2022's venture-backed tech and health care IPOs, and 55% in 2021.
While its best knowns as a bank for startups, 56% of its loans (as of the end of 2022) were actually to VC and private equity firms, secured by their limited partner commitments.
14% of its loans were mortgages to wealthy individuals and legacy Boston Private clients.
24% were to various tech and health care companies, including 9% of all loans going to early and growth-stage startups (whose repayments depend on their ability to raise more capital or exit).
The bank also claims it banks nearly half of all U.S. venture-backed tech and healthcare startups.
Between the lines: One of the key reasons SVB is so deeply seeded within startup-land is because of venture debt, its specialty. That's dependent not only venture financing, but on trusting the assessment of VCs backing a certain company.
"[V]enture debt emphasizes the borrower's ability to raise additional equity to fund the company's growth and repay the debt," SVB explains in a blog post.
So in addition to counting on VCs to back startups that have a shot (though it does its own diligence and credit assessments, to be sure), SVB also depends on venture funding's circle of life to get its money back from its startup clients.
Yes, but: While SVB was among the country's top 20 banks, a number of smaller challengers have sought to provide alternatives to startup clients.
Brex, Ramp, Arc, and others have cropped up to provide venture-backed startups with corporate credit cards and a growing number of financial services. Meanwhile, more traditional banks have rolled out startup friendly brands and services to appeal to that cohort of customers.
The bottom line: It's unclear whose name will be on the door when SVB's offices open on Monday morning, but it's not surprising so many VCs and tech entrepreneurs are rooting for it to survive this ordeal with minimal destruction.
Go deeper