House Oversight widens border investigation demands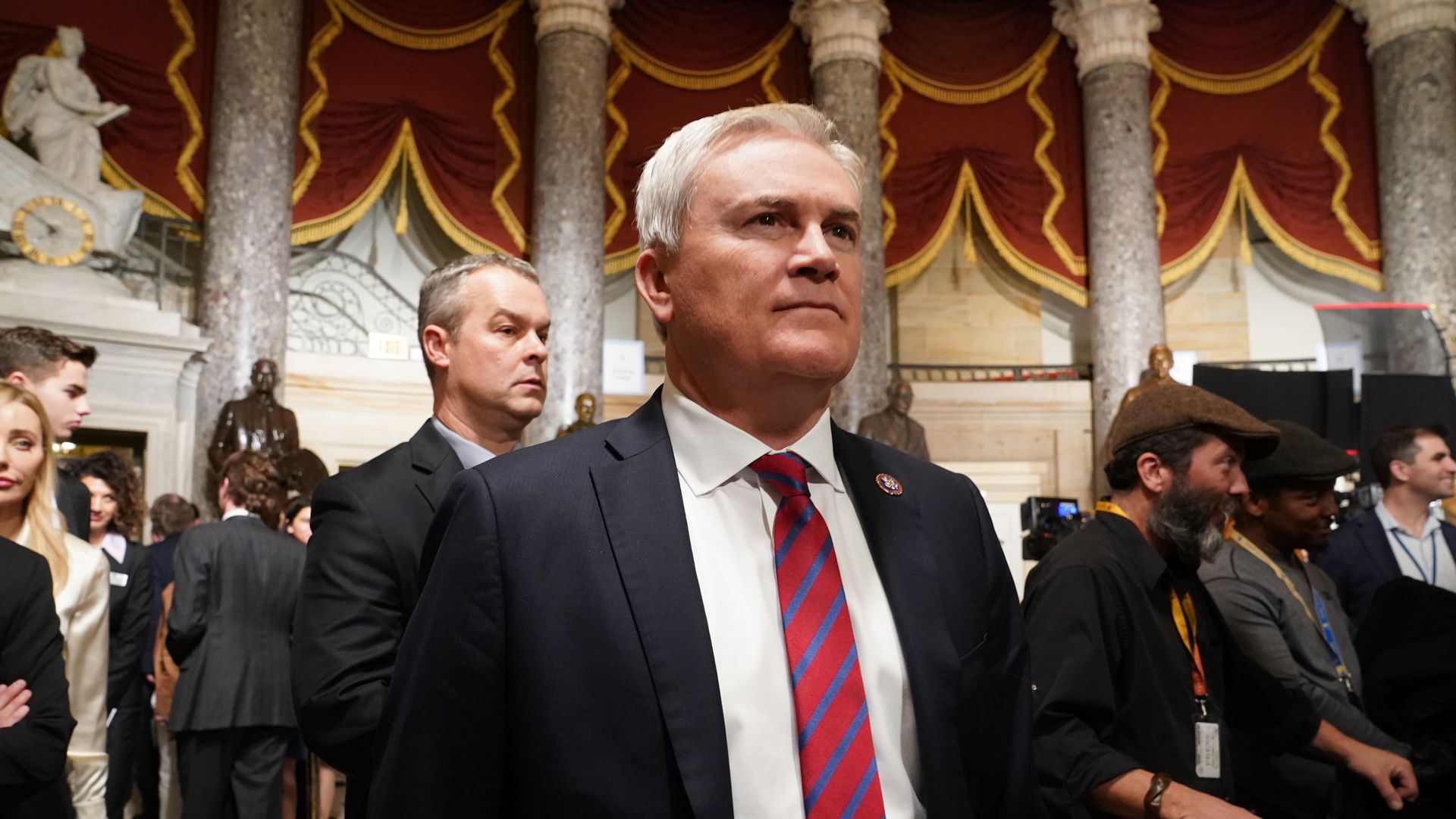 House Oversight Chairman James Comer (R-Ky.) wants to hear from every chief patrol agent overseeing parts of the U.S.-Mexico border, according to a new letter provided to Axios.
Why it matters: House Republicans show no signs of slowing down on their investigation of Biden border policies, and Homeland Security has hired counsel to prepare for potential impeachment inquiries.
Driving the news: The committee heard from two sector chiefs in its first border hearing in early February. Now, Comer is asking for transcribed interviews with the remaining seven chiefs overseeing sections of the land border between the U.S. and Mexico.
"The uniqueness of each sector demonstrates a need for the Committee to obtain additional information regarding other sectors on the southern border," Comer writes in the letter sent Sunday.
Comer plans to conduct the interviews at the border to "accommodate the Chief Patrol Agents' schedules and minimize impact to agency operations."
The request comes shortly after a series of congressional visits to the border — including by House Speaker Kevin McCarthy — and as Republicans make clear they have no intention of moving on from the topic.
What to watch: The letter claims Homeland Security "tried to prevent the four Chief Patrol Agents invited by the Committee from testifying" in a hearing earlier in February.
In response to the committee's request to hear from four sector chiefs, DHS offered U.S. Border Patrol Chief Raul Ortiz for a national perspective and agreed to remote, member-level interviews with the four agents requested, according to a copy of the Jan. 26 letter obtained by Axios.
Comer responded by accusing DHS of "obstructing congressional oversight." Two agents from sectors in Texas and Arizona ultimately testified.
The big picture: Republicans have been hammering the Biden administration for "open borders" after two years of larger than usual border crossings, which have created humanitarian and logistical crises for the government.
Three committees are already digging into the issue, with early attention on the issue of fentanyl trafficking.
The vast majority of fentanyl is seized at legal ports of entry, while most migrants and asylum seekers cross unlawfully between ports.
In recent months the Biden administration shifted its strategy on the border — offering new legal pathways for migrants and asylum seekers and imposing harsher penalties on those who attempt to cross illegally.
Border numbers fell drastically in January following the roll out of some of these new, controversial policies targeting Venezuelans, Nicaraguans, Cubans and Haitians.
The administration also announced a new proposal last week that would significantly restrict access to the asylum system following the end of pandemic border policies in May.
Go deeper