Scoop: The GOP guide for splashy hearings outside D.C.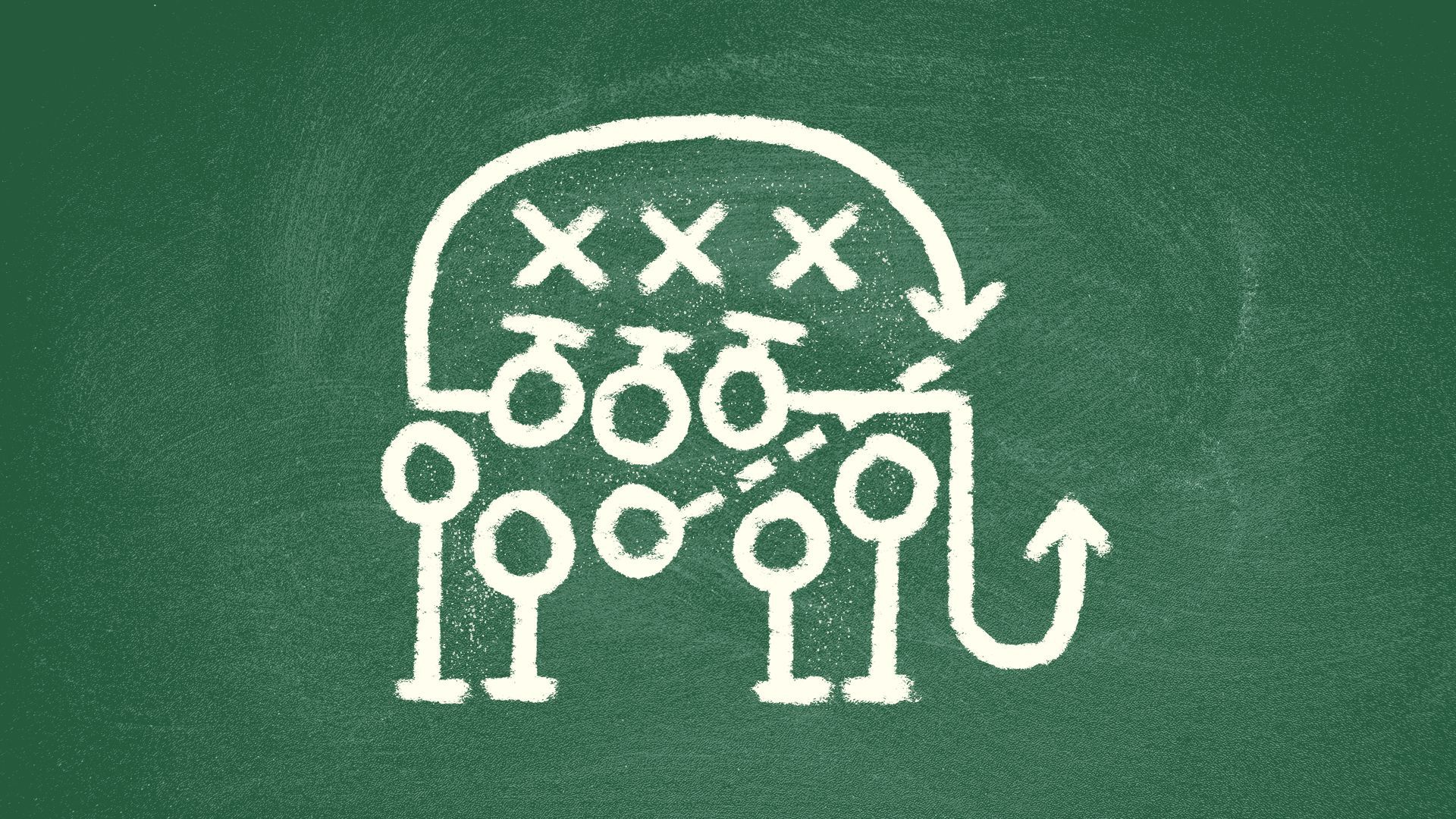 House Republicans are planning a series of attention-grabbing hearings outside of Washington, guided by a 15-page, private playbook obtained by Axios.
Why it matters: With little chance of getting bills signed by President Biden, Republicans are sending subpoenas, planning trips to the southwest border and encouraging committees to find fresh, TV-friendly settings for hearings that target administration policies.
What caught our eye: The detailed memo lays bare Republicans' aim for publicity by giving committees tips for attracting media coverage.
It urges House committees to consider "embedding" local reporters from "a Sinclair, Gray, or other media company that broadcasts to multiple media markets across the nation."
It's notable that the House GOP playbook singles out conservative-leaning Sinclair Broadcast Group, one of the biggest TV station operators in the country.
The GOP guide also encourages committees to launch targeted Facebook ads in and around the congressional districts they visit, send out post-hearing recaps, and distribute video clips of any "good member/witness exchange" to "boost as a post in that member's district."
Behind the scenes: The detailed guide for holding field hearings was assembled by the House Committee on Administration, which oversees the daily operations of the House and is led by Rep. Bryan Steil (R-Wis.), an ally of House Speaker Kevin McCarthy (R-Calif.).
"Committee field hearings provide a unique opportunity to go directly into communities across the nation and get out of D.C.," the guide states. It describes planned hearings on energy, homeland security and other issues as a way "every American can engage with Congress."
The document largely lays out the nuts and bolts of holding field hearings.
It reminds staffers that they can expense the cost of interpreters, rental space for hearings, audio or visual recording needs, as well as the production of charts or other presentations. Taxpayers will cover those costs.
What they're saying: Field hearings "provide a unique opportunity to actually spend time in communities that are directly impacted by the issues we are talking about," Steil told Axios in a statement.
What to watch: McCarthy is heading to the border in Arizona with four freshman Republicans on Thursday to receive a briefing and aerial tour by border officials — his first such trip since winning the speakership in January.
Committees planning hearings at the southwest border include Energy and Commerce, which is holding a session in McAllen, Texas, on Wednesday that will focus on how health care systems are impacted by the rise in migrants and fentanyl coming across the border.
Most of the fentanyl trafficked into the U.S. is seized at legal entry points, but Republicans often link the drug to migrants and asylum-seekers illegally crossing the border.
The Ways and Means Committee held a hearing in West Virginia last week to highlight economic struggles in Appalachia. West Virginia is a red state with a Democratic senator, Joe Manchin, who will be a top target for Republicans in 2024 if he runs for re-election.
The other side: "Since President Biden took action to implement new border enforcement and immigration measures last month, illegal border crossings are down to their lowest levels in years," White House spokesperson Ian Sams said.
"Why won't they support President Biden's plan to fund border security now?" Sams added. "House Republicans should spend less time on partisan publicity stunts and more time working on solutions."
Go deeper