Marjorie Taylor Greene publicly criticizes Lauren Boebert over House speakership vote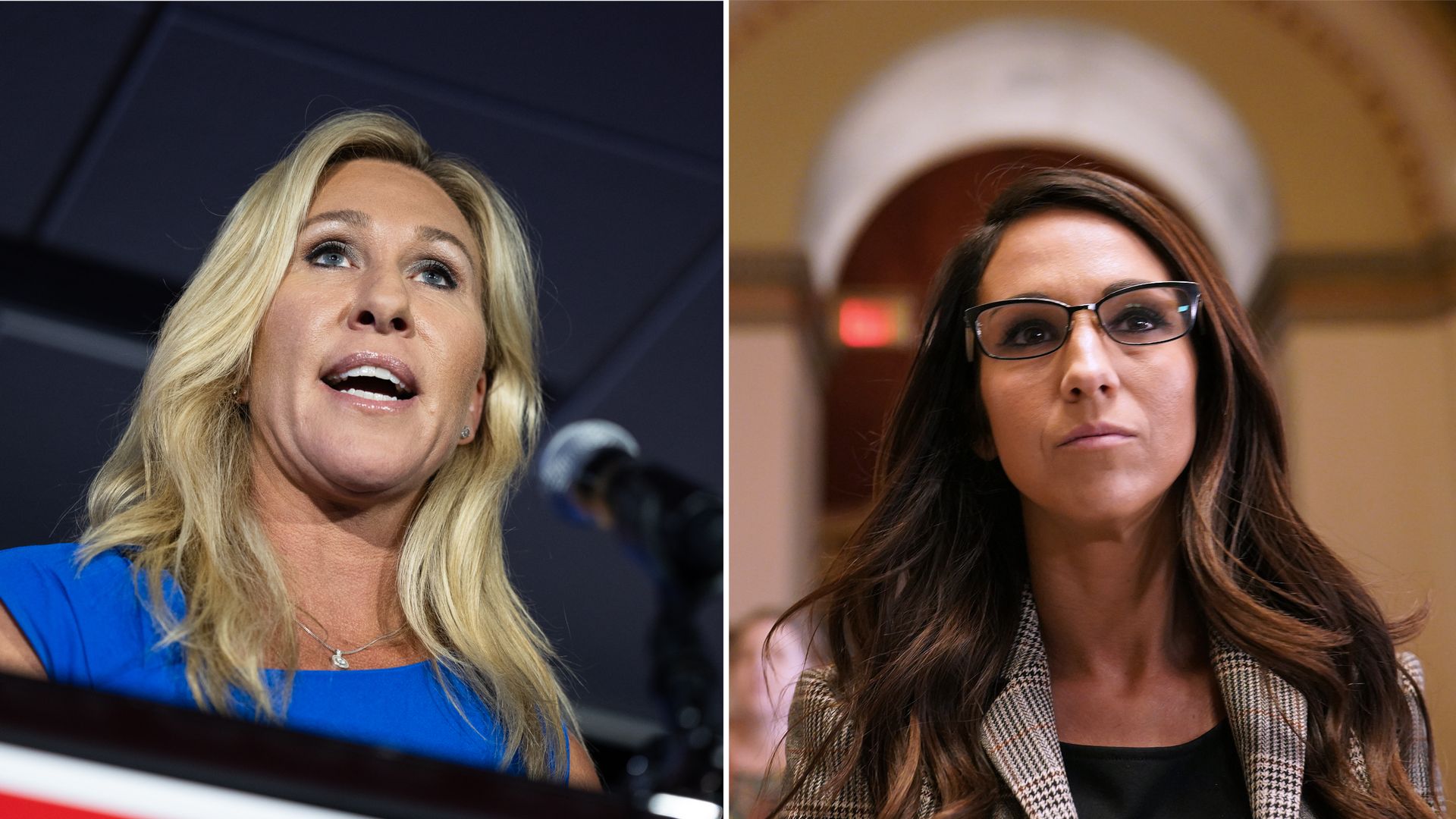 Rep. Marjorie Taylor Greene (R-Ga.) blasted fellow far-right lawmaker Rep. Lauren Boebert (R-Colo.) on Thursday for opposing Rep. Kevin McCarthy's (R-Calif.) muddled bid for House speakership.
Why it matters: Thursday marks the third day the House has adjourned without electing a speaker — and the 11th time McCarthy has failed to earn enough votes. Boebert is one of dozens of Republicans that have turned on him despite former President Trump's calls to support him.
Greene, on the other hand, has doubled down on backing McCarthy and criticized GOP lawmakers who aren't doing the same.
She and other McCarthy supporters have had to work feverishly to sway his opponents as the week dragged on with no speaker.
What she's saying: "I'm not sure how Lauren Boebert on one hand can demand so much out of Kevin McCarthy, but then demand nothing out of someone else and be willing to vote for them to be speaker," Greene told CNN on Thursday.
"That's not serious, I don't think that's leadership and I really see it as more obstruction," she added.
"I think the American people, no matter how you vote, are sick and tired of drama. And this is nothing but drama."
The big picture: Greene's comments come as she attempts to make a new play for influence by defending and aligning herself with McCarthy.
The controversial lawmaker is betting that backing up McCarthy in his time of dire need will pave a path to legitimacy and power if he becomes speaker, per Axios' Alayna Treene.
Go deeper