Inside Kevin McCarthy's cliffhanger speaker vote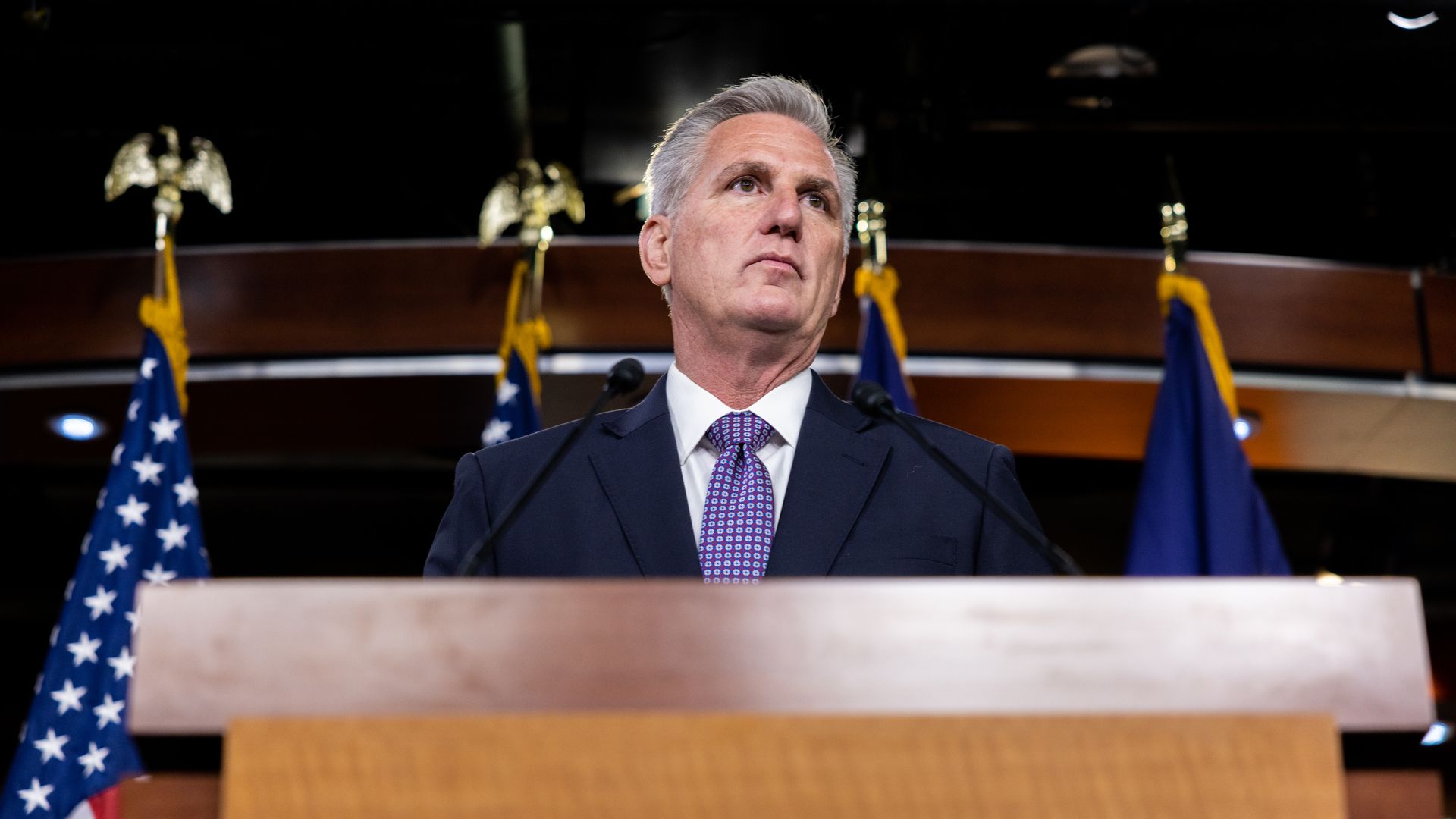 It's personal for many of the GOP renegades vowing to block the election of House Republican Leader Kevin McCarthy as speaker when the new Congress opens at noon Tuesday.
The big picture: McCarthy has given the hardliners nearly everything they asked for. But with conservatives insisting they don't trust him, he still hasn't flipped enough votes.
Why it matters: It's likely that, for the first time in 100 years, the House will hold multiple ballots for speaker.
What we're hearing: Even McCarthy isn't sure of the outcome.
He expects multiple ballots today. And he's telling members he'll take the fight to as many ballots as necessary to win the speakership, multiple sources familiar with the conversation tell Axios.
So this could become a war of attrition: A good number of pro-McCarthy House Republicans are hoping some of the holdouts are bluffing and looking for a show — and will ultimately get worn down enough during the process to cave for McCarthy.
State of play: The strongest potential second choice for speaker is Rep. Steve Scalise of Louisiana, the second-ranking House GOP leader after McCarthy.
Scalise has made it clear he won't run against McCarthy — McCarthy would have to drop out.
Scalise and his team have been quietly preparing for this scenario, but are being incredibly careful not to be seen as working against McCarthy.
At 8:06 p.m. ET on the eve of the vote, one of the holdouts, Rep. Andy Biggs of Arizona, tweeted:
"Even after the McCarthy Machine's attempts to whip votes, ... [o]ur party still requires new leadership and I will continue to oppose McCarthy for House Speaker."
The bottom line: McCarthy forces tell us that they're still not sure how they'll get there. But they're hanging their hats on their belief that there's no realistic alternative.
Go deeper