Kinzinger says he fears for country's future if Trump isn't charged over Jan. 6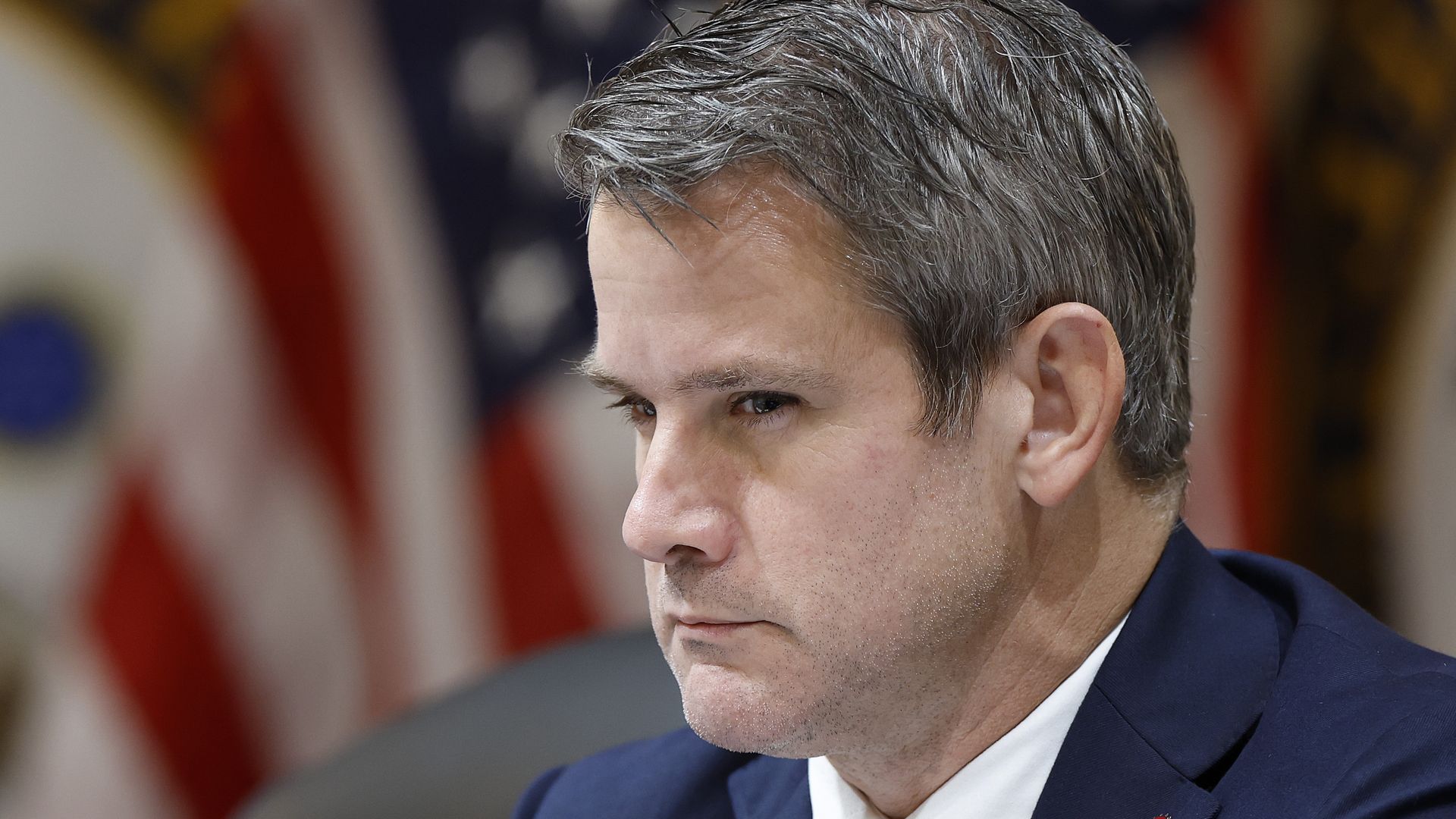 Outgoing Rep. Adam Kinzinger (R-Ill.) said in an interview on CNN's "State of the Union" Sunday that he has "fear for the future of this country" if former President Trump isn't charged with a crime over the deadly Jan. 6, 2021 insurrection.
Driving the news: "If this is not a crime, I don't know what is," Kinzinger, one of two Republican members of the House Jan. 6 committee, told CNN. "If a president can incite an insurrection and not be held accountable, then really there's no limit to what a president can do or can't do."
Kinzinger, who was also one of 10 House Republicans who voted to impeach Trump for incitement of insurrection in Jan. 2021, announced later that year that he would not seek re-election in October 2021.
"I think the Justice Department will do the right thing. I think he will be charged, and I frankly think he should be," Kinzinger told CNN. "If he is not guilty of a crime, then I frankly fear for the future of this country."
"I feel honored to be at this moment in history and to have done the right thing," he added.
The big picture: In an unprecedented move, the Jan. 6 panel voted unanimously in December to refer Trump to the Department of Justice on at least four criminal charges for his efforts to overturn the 2020 presidential election results.
What's next: The Jan 6. panel has released dozens of transcripts — along with its long-awaited final report — making public witness testimony gathered from its 18-month investigation into the Capitol riot. The committee is set to resolve on Jan. 3, 2023 at the start of the new Congress, which will see Republicans narrowly take control of the House.
More from Axios:
Jan. 6 committee chair says he has "no doubt" DOJ will charge Trump
Jan. 6 committee's unanswered questions
Kinzinger: Jan. 6 panel's criminal referrals could signal DOJ to investigate
Go deeper