Here are the Republicans who voted to impeach Trump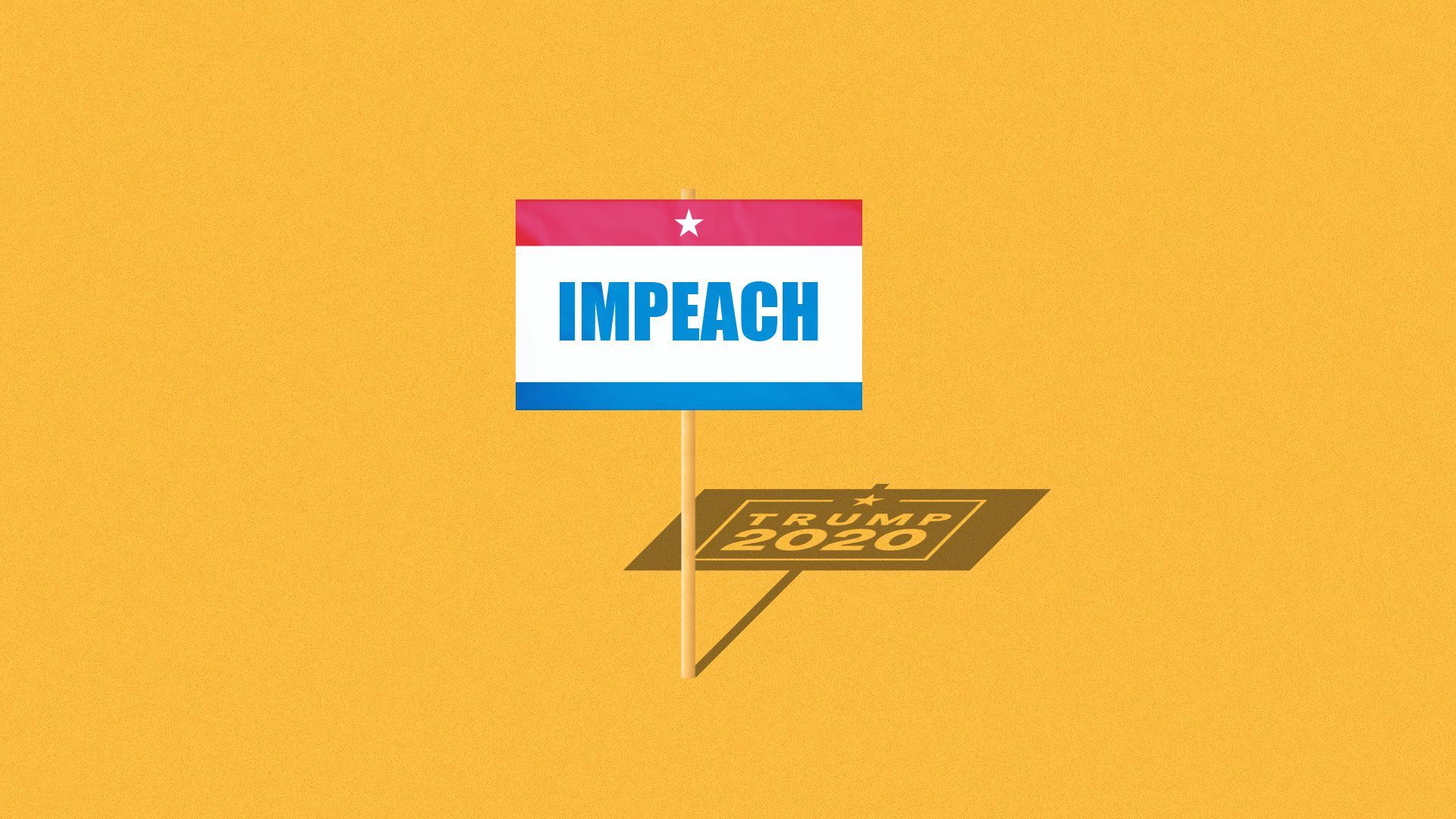 10 Republican lawmakers voted to impeach President Trump on Wednesday, one day after GOP Conference Chair Liz Cheney (R-Wyo.) became the highest-ranking House Republican to do so.
Why it matters: Trump's second impeachment in the House is the most bipartisan in U.S. history, garnering support from more members of the president's own party than ever before. House Democrats introduced an article of impeachment that accuses Trump of inciting insurrection against the U.S. government, after a mob of his supporters breached the U.S. Capitol on Jan. 6.
House Republicans who voted for impeachment:
Rep. Tom Rice (R-S.C.): "I have backed this President through thick and thin for four years. I campaigned for him and voted for him twice. But, this utter failure is inexcusable."
Rep. David Valadao (R-Calif.): "President Trump was, without question, a driving force in the catastrophic events that took place on January 6 by encouraging masses of rioters to incite violence on elected officials, staff members, and our representative democracy as a whole."
Rep. Anthony Gonzalez: "The President of the United States helped organize and incite a mob that attacked the United States Congress in an attempt to prevent us from completing our solemn duties as prescribed by the Constitution. In doing so, five people have died..."
Rep. Peter Meijer (R-Mich) commended courage from police officers and members of Congress and said: "There was no such courage from our President who betrayed and misled millions with claims of a 'stolen election' and encouraged loyalists that 'if you don't fight like hell you're not going to have a country anymore.'"
Rep. Dan Newhouse (R-Wash.): "A vote against this impeachment is a vote to validate the unacceptable violence we witnessed in our nation's capital. It is also a vote to condone President Trump's inaction ... Our country needed a leader, and President Trump failed to fulfill his oath of office. I will vote yes on the articles of impeachment."
Rep. Jaime Herrera-Beutler (R-Wash.): "The President of the United States incited a riot aiming to halt the peaceful transfer of power from one administration to the next. That riot led to five deaths. ... Hours went by before the president did anything meaningful to stop the attack."
Rep. Fred Upton (R-Mich.): "The Congress must hold President Trump to account and send a clear message that our country cannot and will not tolerate any effort by any President to impede the peaceful transfer of power from one President to the next. Thus, I will vote to impeach."
Rep. Liz Cheney: "The President of the United States summoned his mob, assembled the mob, and lit the flame of this attack. Everything that followed was his doing. ... There has never been a greater betrayal by a President of the United States of his office and his oath to the Constitution. I will vote to impeach the President."
Rep. John Katko (N.Y.): "To allow the president of the United States to incite this attack without consequence is a direct threat to the future of our democracy. For that reason, I cannot sit by without taking action. I will vote to impeach this president."
Rep. Adam Kinzinger (Ill.): "There is no doubt in my mind that the president broke his oath of office and incited this insurrection...I will vote in favor of impeachment."
Editor's note: This article will be updated with the latest statements from lawmakers.
Go deeper