Live updates: White House approves North Carolina emergency declaration as Ian weakens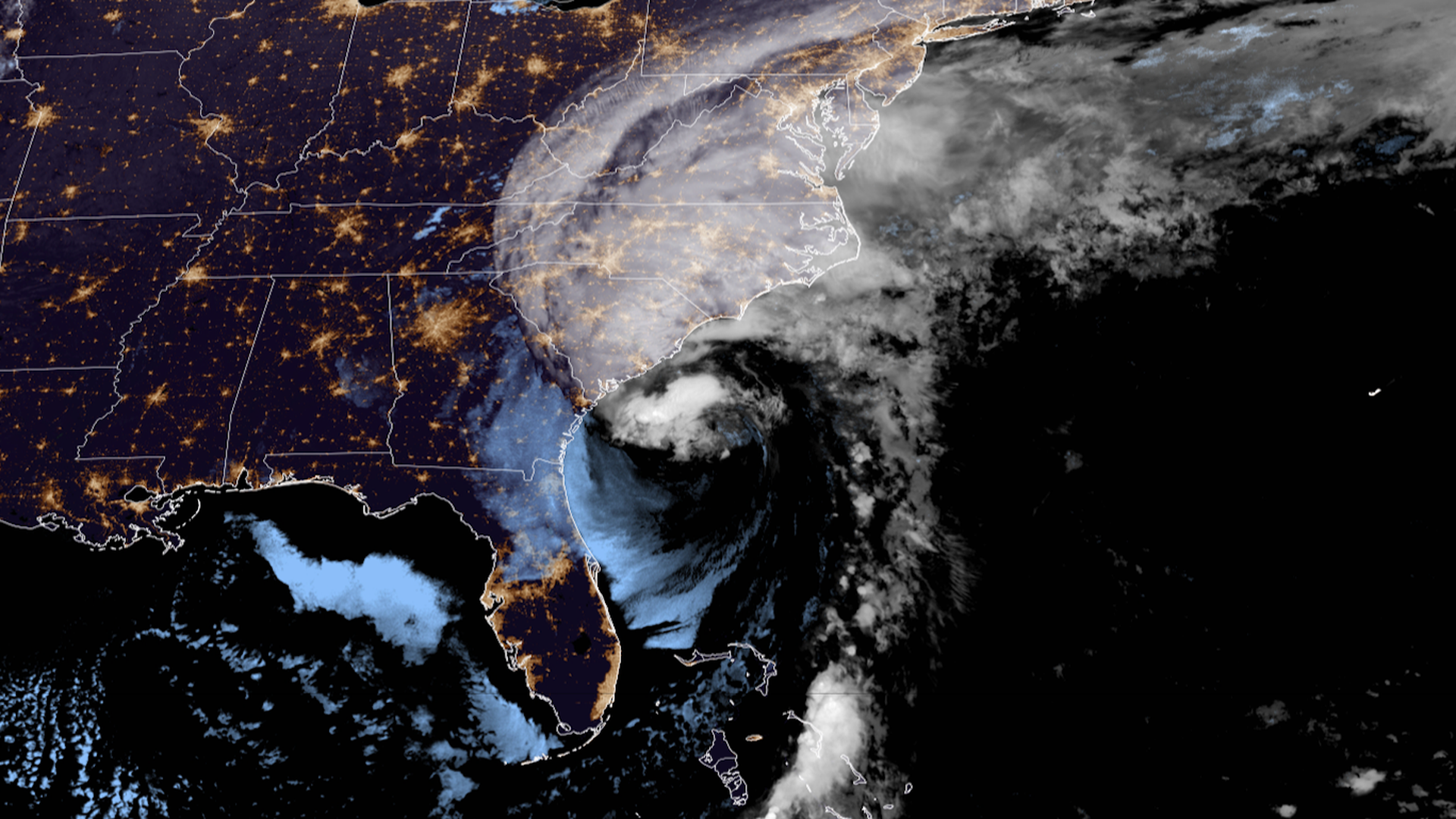 The White House approved an emergency declaration for North Carolina after massive storm Ian, which hit Cuba, Puerto Rico, Florida and South Carolina earlier this week, ripped through the state late Friday and early Saturday.
The latest: Ian was downgraded and is expected to continue weakening near Virginia and North Carolina's border, per the NHC.
What happened: Recovery efforts continued across Florida and the Carolinas as the massive storm Ian left millions without power throughout the Southeast.
The NHC said Friday evening that the storm was presenting a "danger of life-threatening storm surge" along the Carolina coasts, with flash flooding and threatening high winds.
Heavy rain and potential flash flooding could hit North Carolina, South Carolina, Virginia and West Virginia overnight into Saturday morning, the National Weather Service said.
"Major-to-record river flooding" was expected to continue in central Florida areas into next week, per the NHC.
State of play: Close to 3,000 federal responders were assisting with recovery efforts Friday, with about 1,600 in Florida alone, according to Federal Emergency Management Administration assistant administrator Anne Bink.
She said residents in Florida, Georgia and the Carolinas should continue to monitor forecasts and warnings from local officials about safety even as the storm slows.
"Just because the skies are clear does not mean it's safe," she said at a press briefing Friday.
Florida Gov. Ron DeSantis said at a press briefing Friday evening that state and local law enforcement officials would be monitoring areas for potential looting.
Orlando city officials encouraged residents to restrict water usage in their homes.
Details: Ian made landfall again Friday, in South Carolina as a Category 1 storm, while Florida continued to reel from its impact.
The former Category 1 hurricane transformed into a non-tropical system as it moved inland, where it remained a serious threat to communities in South Carolina and the Southeast.
The hurricane struck the coast near Georgetown, S.C. with maximum sustained winds of 85 mph, the National Hurricane Center said, bringing a "life-threatening" storm surge of 4 to 7 feet.
What they're saying: Brian Henry, mayor of Pawley's Island in South Carolina, told CNN that the hurricane brought a storm surge "probably beyond what most people anticipated."
"Most of us did not believe we would see the storm surge at 7 plus feet," Henry told CNN. "It's beginning to recede but we have a huge amount of water on the roadways and across the island."
Threat level: The storm has brought significant coastal flooding, inland flash flooding and damaging, hurricane-force winds.
More than 374,000 customers were without power across the Carolinas as of Friday afternoon.
Ian's wind field is more comparable to a winter storm than a typical hurricane, expanding the potential for power outages well inland.
Context: Such storms can cause more coastal damage today than they were capable of just a few decades ago, due to sea level rise from human-caused climate change.
Sea level rise gives surge a higher floor from which to launch, allowing water to push further inland.
South Carolina
South Carolina was expected to bear the brunt of a resurgent Ian.
Ian's center had been projected to move across eastern South Carolina and central North Carolina Friday night and on Saturday.
President Biden declared an emergency for South Carolina and ordered the federal government to assist local response efforts.
The governors of Georgia, South Carolina, North Carolina and Virginia declared states of emergency earlier this week.
North Carolina
The storm's northward shift over time means that the core of the strongest winds will likely travel inland and affect communities like Florence and Fayetteville, with power outages a possibility this afternoon and evening.
Georgia
Ian isn't expected to make landfall in Georgia, but parts of the state will still face tropical storm-force winds and dangerous life-threatening storm sturge, the NHC said in an update.
A tropical storm warning is in effect starting at the Altamaha Sound in Georgia to the Savannah River, which marks the state's border with South Carolina.
Virginia
Southern Virginia could be hit by heavy rains with a chance of tornadoes through early Saturday.
The storm is expected to dissipate over western North Carolina or Virginia late Saturday, the NHC said.
Florida
Go deeper: Florida death toll rises from Hurricane Ian
Editor's note: This is a developing story. Please check back for updates throughout the day.
Go deeper