Celebrities are America's new politicians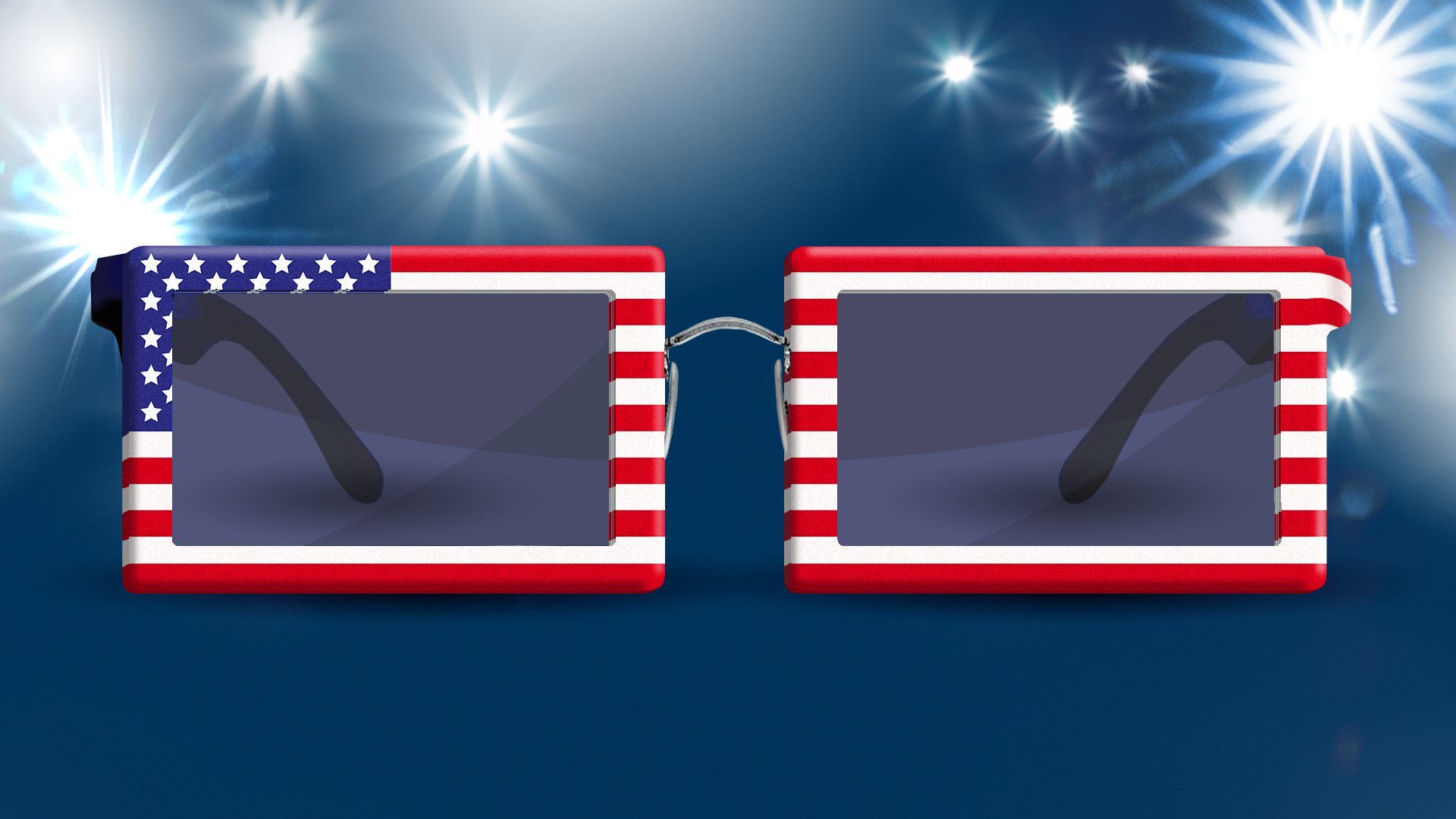 Launching gubernatorial bids, making presidential endorsements, founding schools: Celebrities are getting increasingly involved in U.S. public and political life.
Why it matters: As we've reported, politics is no longer just the purview of career politicians, as companies and their CEOs throw their weight around to affect policies. Now, movie stars, famous musicians and professional athletes also are using their influence in politics.
"You could write the same book on celebrity in politics as you could write on business in politics," says David Jackson, a political science professor at Bowling Green State University.
What's happening: While we've seen celebrity presidents before — most notably Ronald Reagan — they've held lower elected offices before making it to the White House. Donald Trump's victory represented a paradigm shift, Jackson says: "He went straight from the tabloids of New York to the presidency, with no previous experience."
"That certainly established a precedent for a new route to the presidency that we have yet to see if others will take," he says.
Celebrities are running for office at every level — and some have a real shot, polls indicate.
According to a recent survey by the consumer research platform Piplsay, 63% of Americans believe Hollywood stars can make good politicians "with the right attitude and support staff."
Actor Matthew McConaughey has said he's "measuring" a run for Texas governor. And a recent Dallas Morning News/University of Texas at Tyler poll put him ahead of incumbent Gov. Greg Abbott.
Former Olympic athlete and Caitlyn Jenner recently made a run for California governor.
In the Piplsay poll, 58% said they'd support Dwayne "The Rock" Johnson as a presidential candidate. Another 30% said they'd like to see Angelina Jolie run for the top job, and 22% said Tom Hanks.
Stars are also participating in public life in other ways.
The big picture: The popularity of celebrities in politics is part of a larger trend of distrust in government, Bowling Green's Jackson says.
"The general belief that a lot of Americans have is that people who are not career politicians are somehow more qualified and less tainted than those who've spent their careers in politics," he says.
And celebrities have the advantage of huge name recognition, while being Washington outsiders.
But, but, but: That very lack of experience has led celebrity pols to fail in the past, FiveThirtyEight's Alex Samuels reports.
The bottom line: While past celebrity politicos may have been anomalies, today's famous folk are emboldened by their star power in the age of social media and encouraged by the success of predecessors. Look for their presence to keep rising.
Go deeper