Trump suggests he may fire Fauci if re-elected president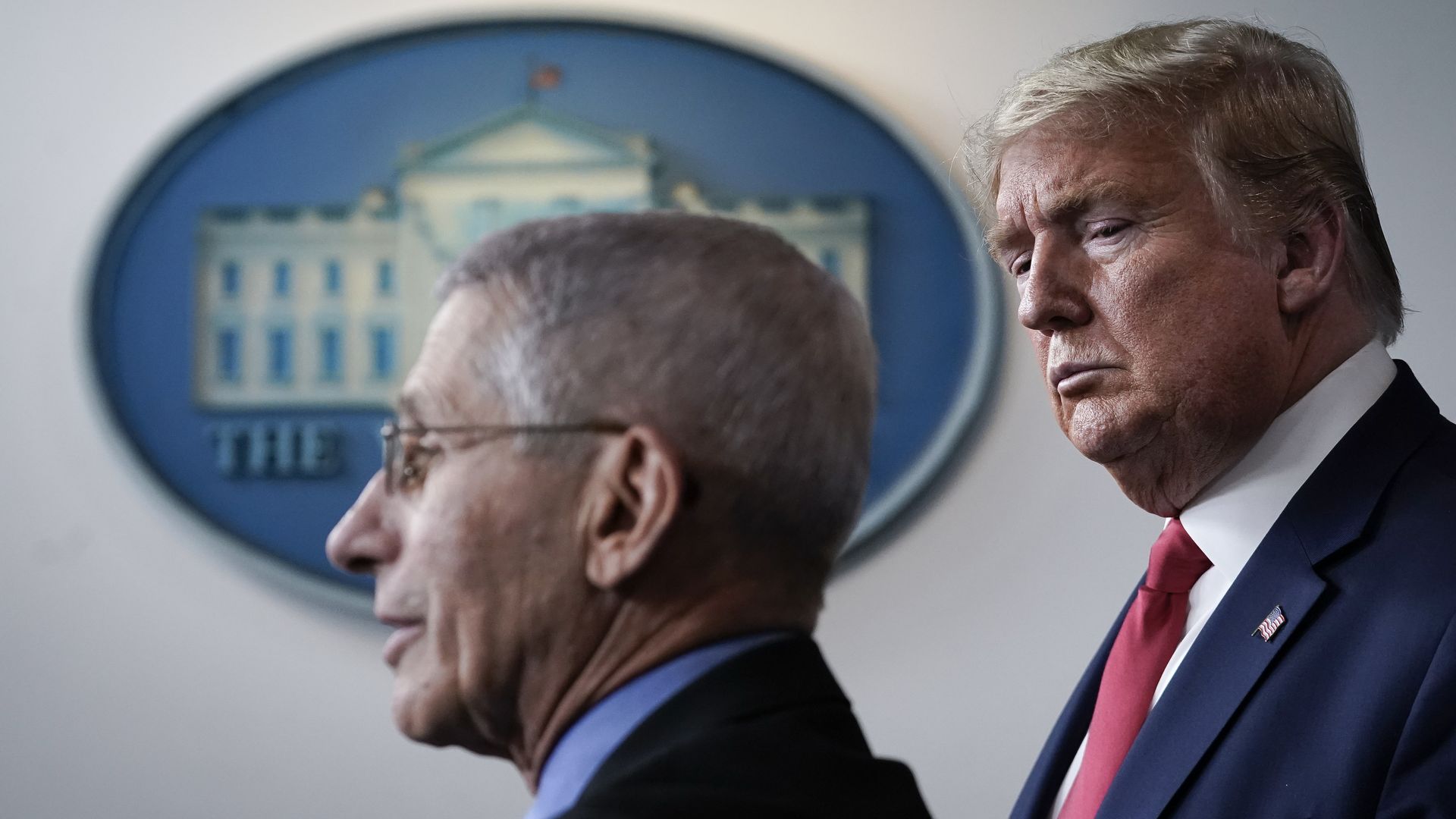 President Trump responded early Monday to chants from the crowd at his Florida campaign rally to fire NIAID director Anthony Fauci by saying, "Don't tell anybody, but let me wait until a little bit after the election."
Why it matters: Trump's remarks at the Opa-locka rally come less than 48 hours before polls close and a day after the White House slammed Fauci for telling the Washington Post the U.S. "could not possibly be positioned more poorly" in responding to the coronavirus pandemic.
In his WashPost interview, the top U.S. infectious diseases expert criticized Trump's favorite COVID-19 adviser, Scott Atlas, a radiologist who's been called out for making false comments on masks and herd immunity.
Fauci also said the Biden campaign is taking the pandemic "seriously from a public health perspective," while Trump is "looking at it from a different perspective," on "the economy and reopening the country."
The big picture: Coronavirus cases are surging across the U.S., with 18 states setting single-day case records last week.
Nearly 231,000 people have died of COVID-19 and over 9.2 million have tested positive for the virus in the U.S. as of Monday morning.
Flashback: What Dr. Fauci has coming
Editor's note: This article has been updated with more details on the coronavirus and further context on Fauci's comments.
Go deeper