Health care and abortion are the top issues being searched in Iowa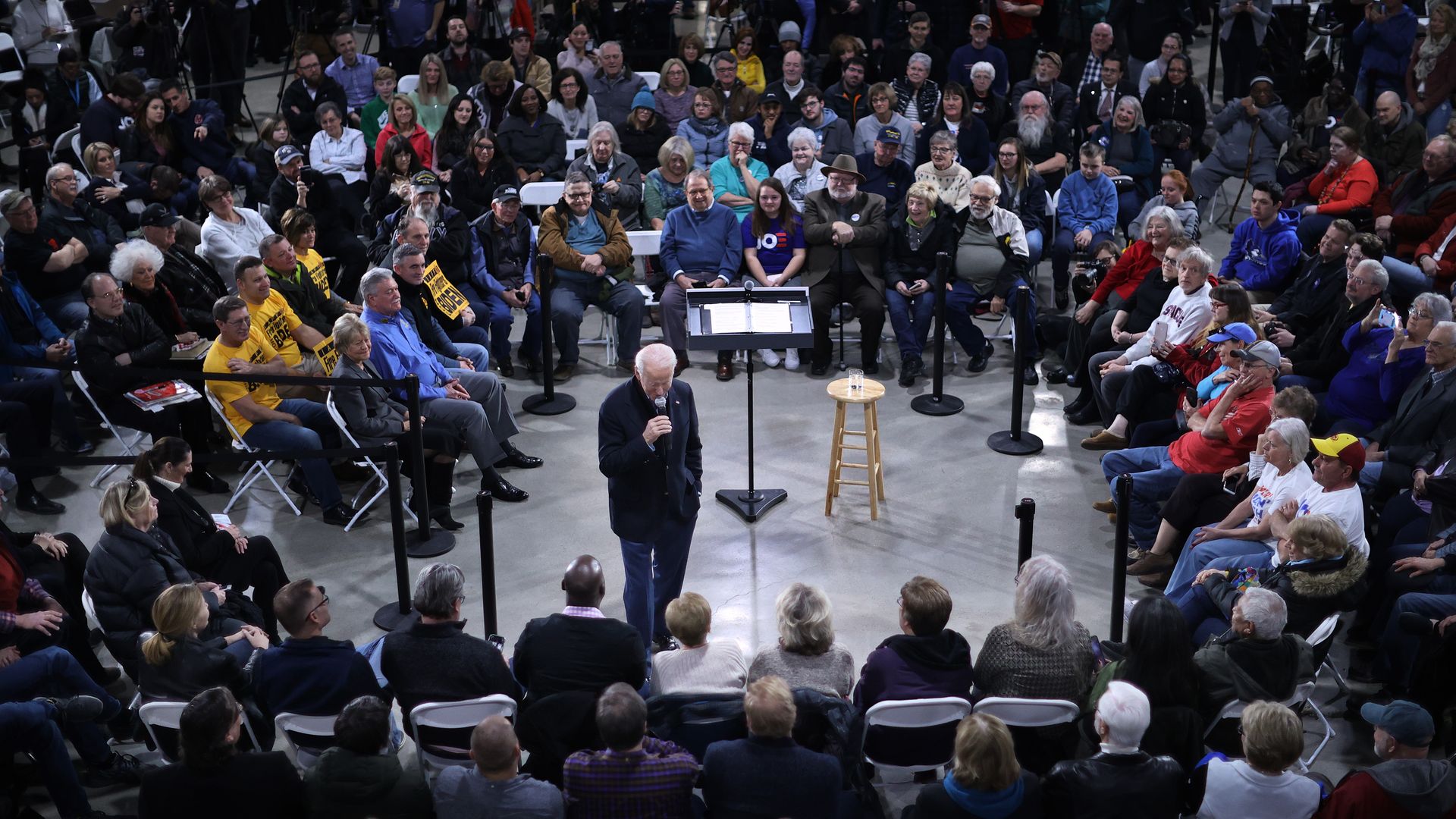 In Iowa over the past week, "abortion" and "health care" were the top searched issues in relation to all 2020 candidates that have qualified for the next Democratic debate, according to the latest Google Trends data.
Why it matters: Iowa's caucus-goers will set the first real test of candidates' appeal to voters in just five days. Winning a single pledged delegate from the caucuses will also allow any candidate to join the next debate.
Candidate's top-searched issue: "Abortion"
Former Vice Presidet Joe Biden
Former mayor Pete Buttigieg
Former tech executive Andrew Yang
Billionaire Tom Steyer
Candidate's top-searched issue: "Health care"
Sen. Amy Klobuchar
Sen. Elizabeth Warren
Sen. Bernie Sanders
Of note: Of these seven candidates, the only ones that Iowans searched for alongside "social security" were front-runners Biden, Sanders and Warren.
Yang, Buttigieg, Klobuchar, and Steyer were the only ones among the seven debate qualifiers to be searched alongside "climate change."
Background: Most candidates have suggested alternatives to Sanders' Medicare for All plan — which has no set price tag, but could cost trillions of dollars — to cast themselves as moderate alternatives on health care.
Go deeper:
Go deeper