Highlights from Kurt Volker's and Tim Morrison's testimonies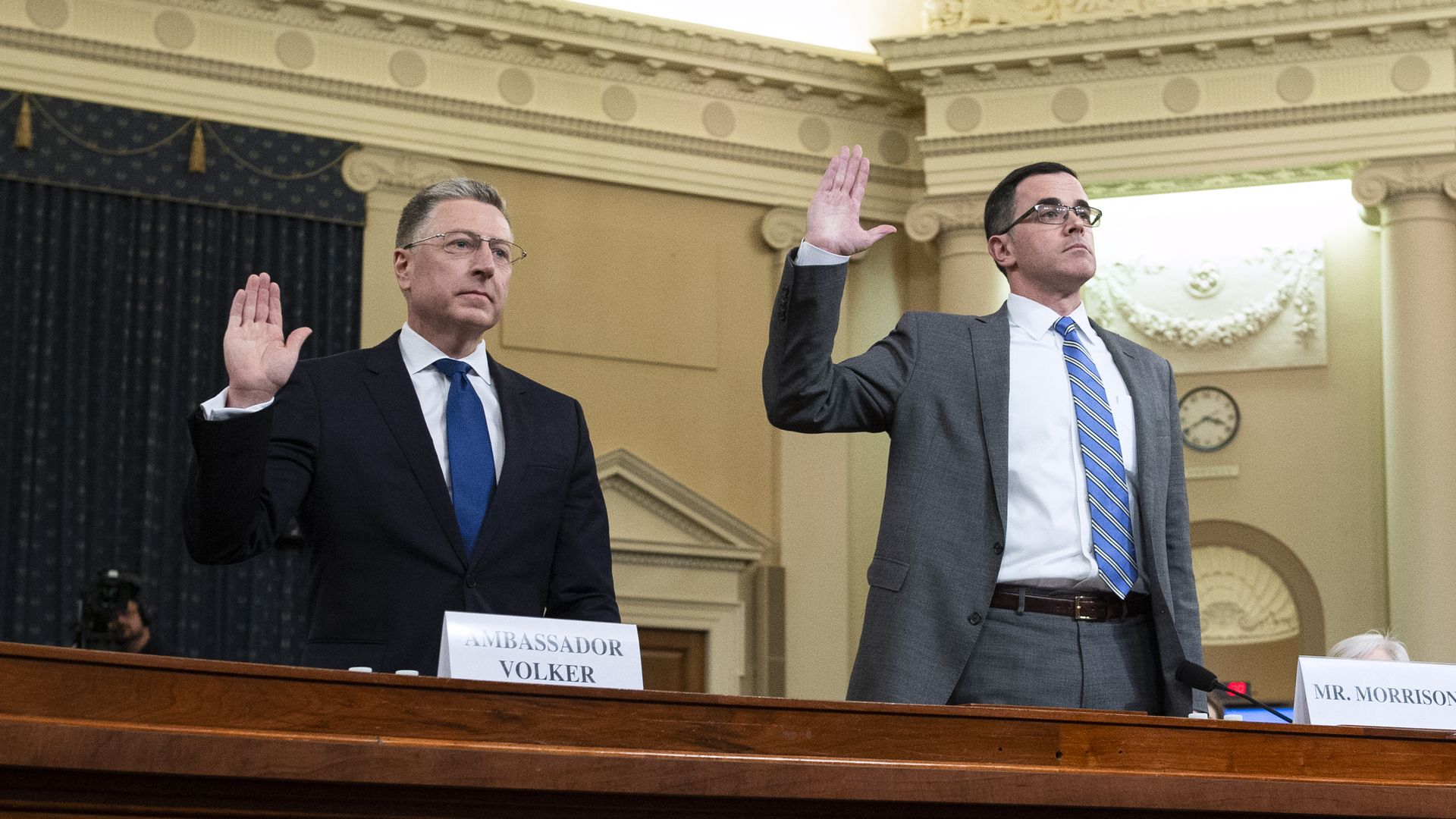 Former U.S. special envoy to Ukraine Kurt Volker and former National Security Council Russia adviser Tim Morrison — two witnesses called by Republicans — testified Tuesday afternoon in the second public impeachment hearing of the day.
The big picture: Volker was part of a cadre of officials who worked with Rudy Giuliani to push Ukraine to announce investigations into Trump's political rivals, though he testified Tuesday that he was not aware that the investigation would involve Joe Biden. Morrison testified that EU Ambassador Gordon Sondland informed him that nearly $400 million in military aid to Ukraine would be released if Ukrainian President Volodymyr Zelensky announced the investigations.
Highlights
Watch:
Read:
The past hearings:
Go deeper:
Go deeper