Trump campaign, RNC say they raised record-breaking $125 million in Q3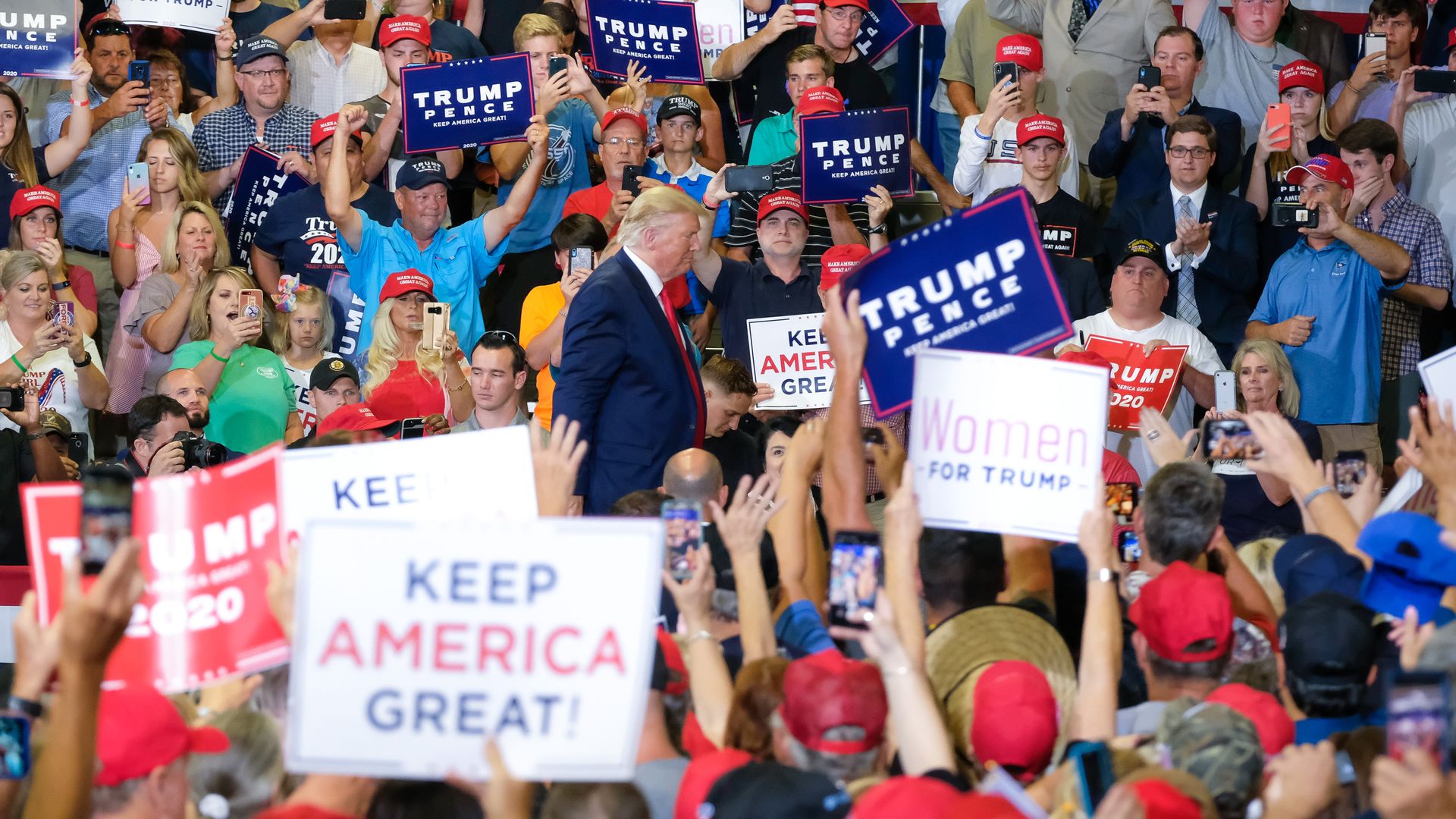 President Trump's re-election campaign and the Republican National Committee said they raised $125 million in the third quarter of 2019 on Tuesday, setting a new presidential fundraising record, with $158 million combined cash on hand.
Context: Former President Obama and the Democratic National Committee raised approximately $70 million for his re-election campaign in 2011's third quarter. "Trump is going to have more resources to deploy earlier and more aggressively than any candidate in history," Dan Pfeiffer, a former senior adviser to Obama, tweeted in response to the news on Oct. 1, when the campaign first announced the haul.
Trump's re-election campaign said it received 1,056,126 individual donations in Q3, of which roughly 98% were $200 or less, and an average donation of $44.50.
The campaign spent just over $2 million on legal consulting in Q3 — the most it has ever spent in any single quarter, ProPublica's Derek Willis reports.
The big picture: Sen. Bernie Sanders thus far leads all 2020 Democrats in Q3 fundraising, with a $25.3 million haul and $33.7 million cash in hand.
Editor's note: This piece has been updated with the latest information.
Go deeper