2020 Democrats: Trump is a white supremacist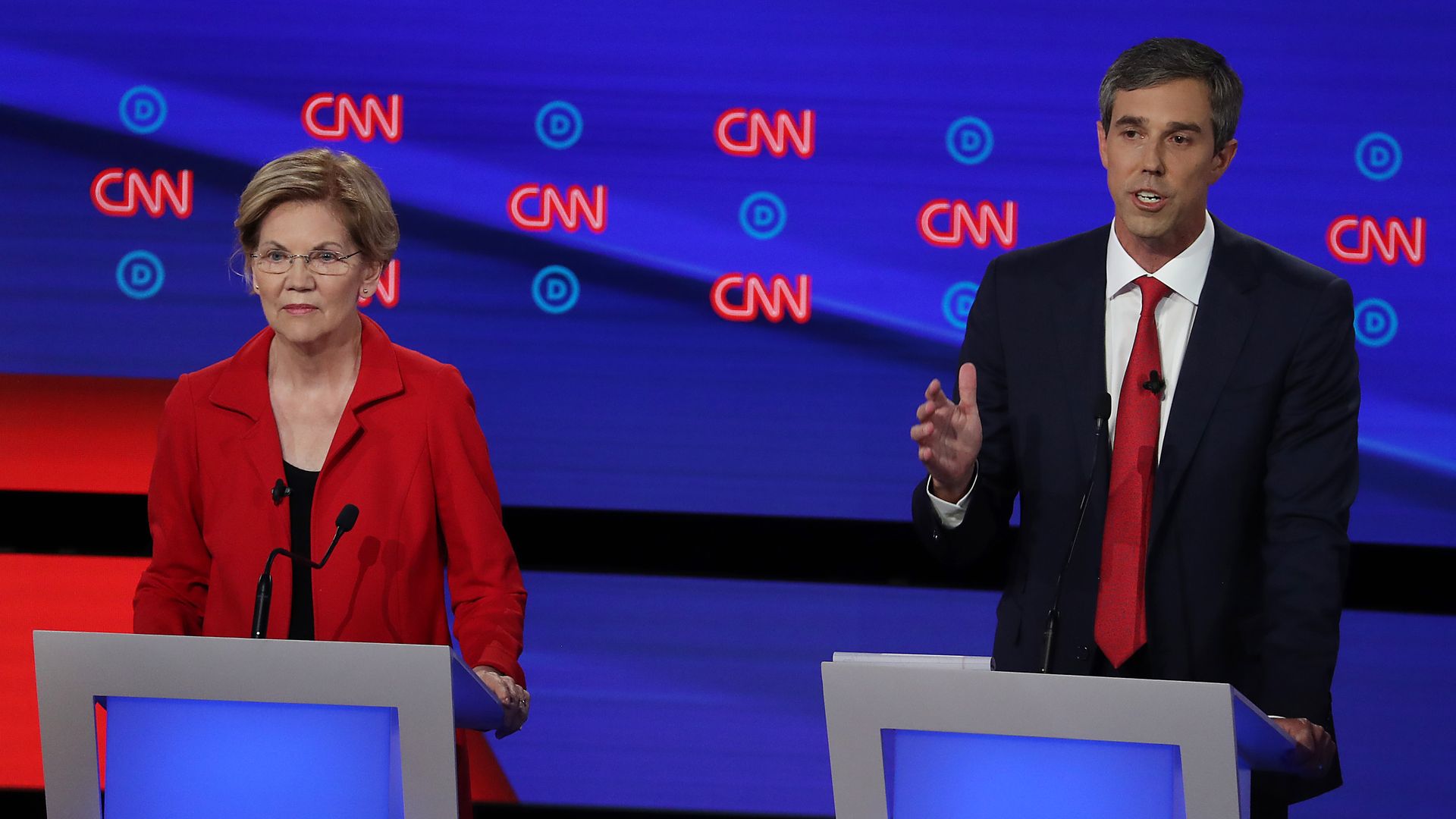 A group of 2020 Democrats have called President Trump a "white supremacist," an extraordinary charge at an extraordinary moment in American politics.
Why it matters ... This is a big shift from calling the president a white nationalist. Check out Merriam-Webster's definition of white supremacist: "a person who believes that the white race is inherently superior to other races and that white people should have control over people of other races."
The big picture: 2020 Democrats have been driving the national conversation in the wake of last weekend's twin mass shootings in El Paso and Dayton, calling for more gun restrictions and directing much of their criticism at Trump.
What he's saying: Trump denies he's racist. He told reporters Wednesday he's "concerned about the rise of any group of hate." "Whether it's white supremacy, whether it's any other kind of supremacy. Whether it's Antifa," he said, referring to the far-left, anti-fascist movement. "Whether it's any group of hate."
What's next: This will put pressure on other Democrats to agree with a charge not made in a generation of American politics: that their opponent, the sitting president, believes whites are the dominant race and should control other races. 
Editor's note: This article has been updated with new details throughout.
Go deeper:
Go deeper