Pennsylvania special election is down to the wire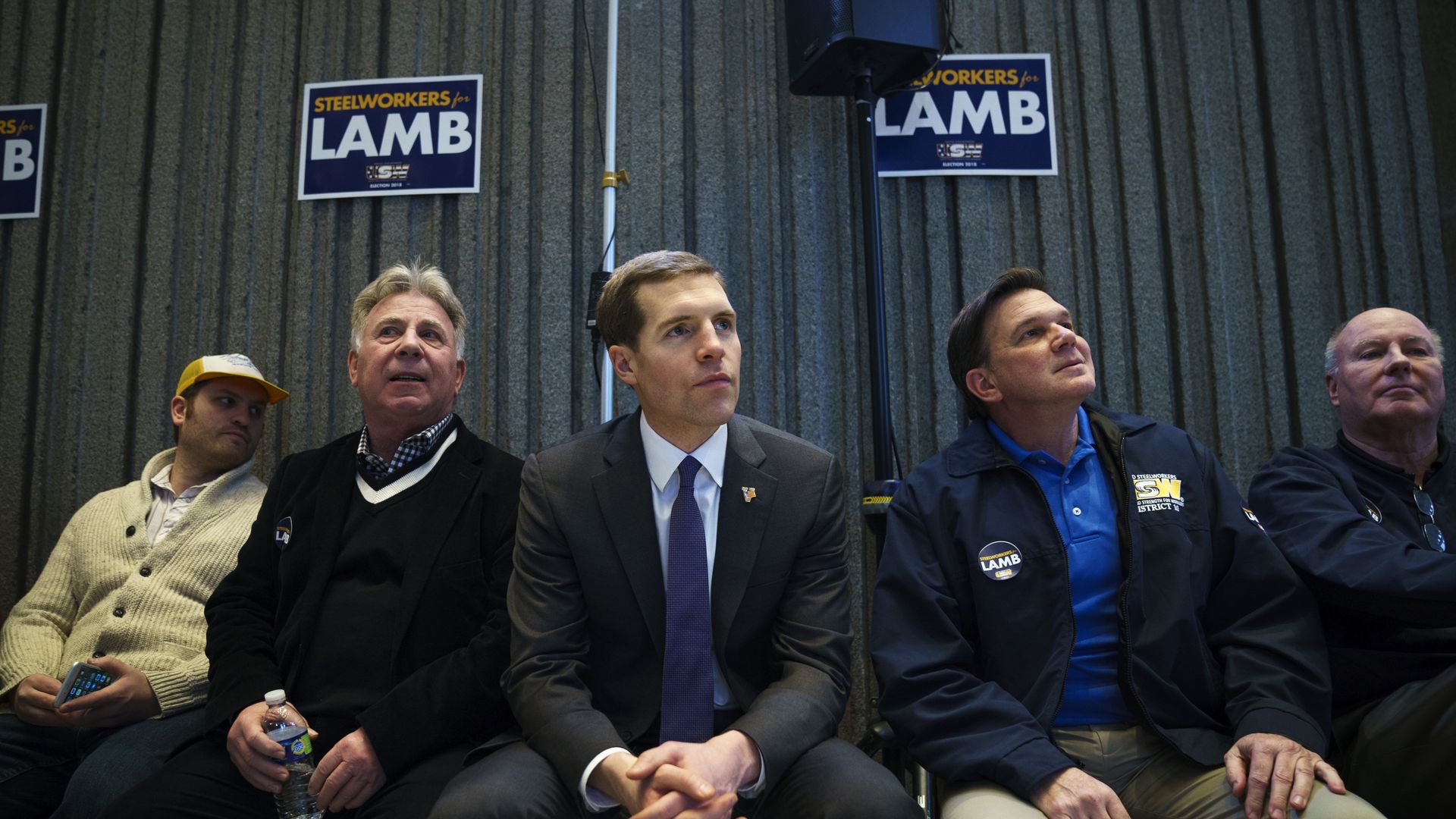 Tuesday's special election in Pennsylvania's 18th district is too close to call with both candidates within one percentage point of each other. Democrat Conor Lamb is looking to beat out Republican Rick Saccone in a district President Trump carried by 20 points in 2016.
Where it stands:
Lamb (D): 49.8%
Saccone (R): 49.6%

99% of precincts are currently reporting
What we're waiting for: Some absentee ballots are not expected to be counted until the morning and leaves open the possibility for the victory to sway to either candidate. With the votes differing within a few hundred ballots, there will likely be a recount.
About the race:
Tim Murphy, the Republican who held the seat for 15 years, resigned in October after it emerged he had urged a woman he was having an affair with to have an abortion.
Millions of dollars have been poured into the race, with Republican groups outspending Democrats by a big margin.
President Trump has privately bashed Saccone as a "weak" candidate, but would be hoping to avoid the critical headlines a Lamb win would spark. Trump spent his weekend in PA campaigning on Saccone's behalf.
Democrats, meanwhile, are desperate for an upset victory.
We will continue to update the results as they come in.
Go deeper