https://www.axios.com/pennsylvania-18-special-election-candidate-funding-f71f7892-bf1f-40f1-a21d-4e1ee3856b33.html

Republicans invest millions in "Democrat district"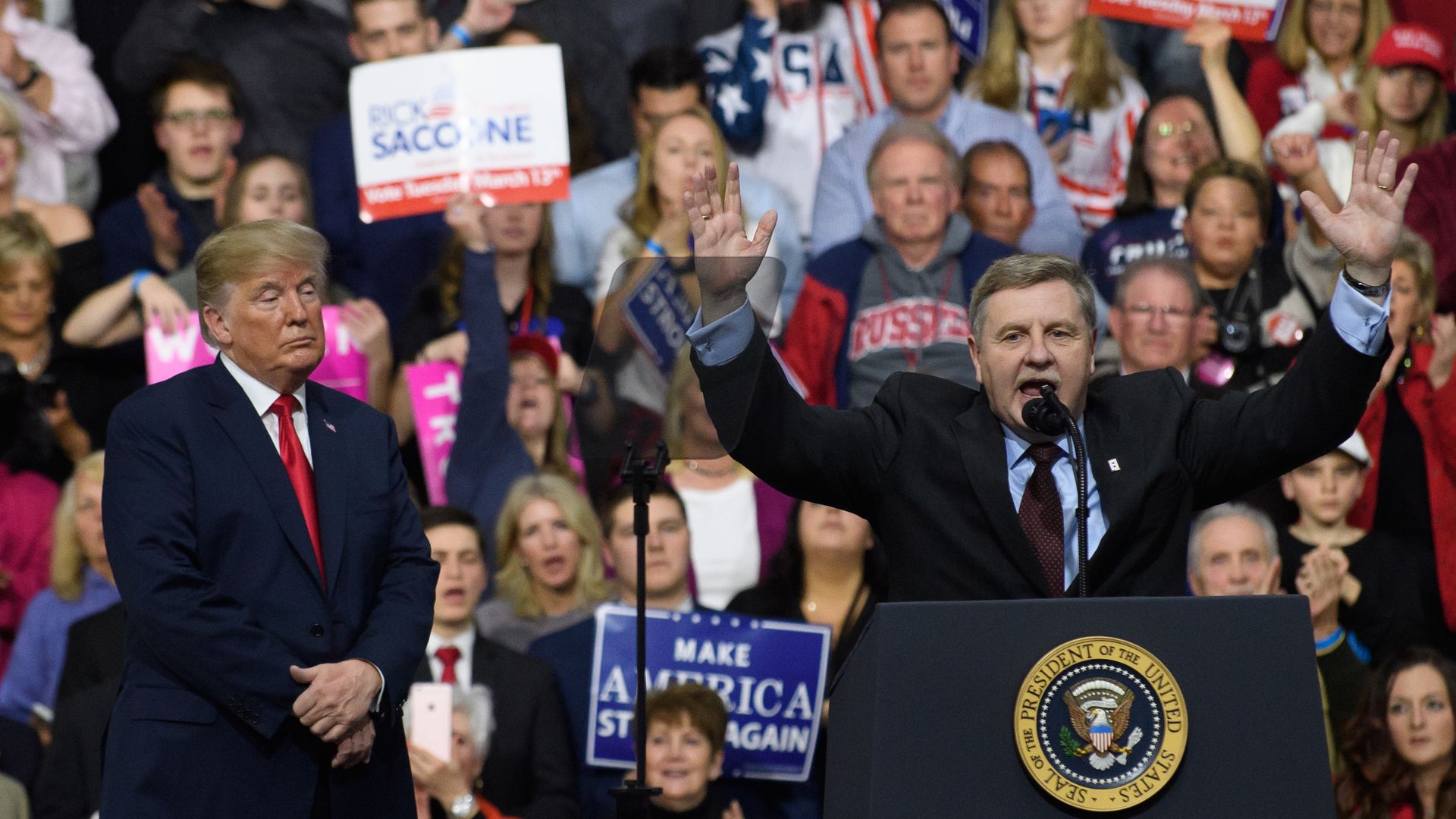 Outside GOP groups have spent $10.7 million supporting Rick Saccone ahead of the special election in Pennsylvania's 18th district, per CNN. The funding is a significant investment in what the state GOP chairman Val DiGiorgio called a "Democrat district," despite President Trump winning it by 20 points in 2016.
Why it matters: There's real worry that a Democrat could win this reliably Republican district. "It's a true toss-up and Lamb has a good shot to win," said a national GOP operative. That nervousness has resulted in Republicans outspending Democrats by more than $8 million and mischaracterizing it as a Democrat district.