S. Korean prosecutors charge Samsung heir with bribery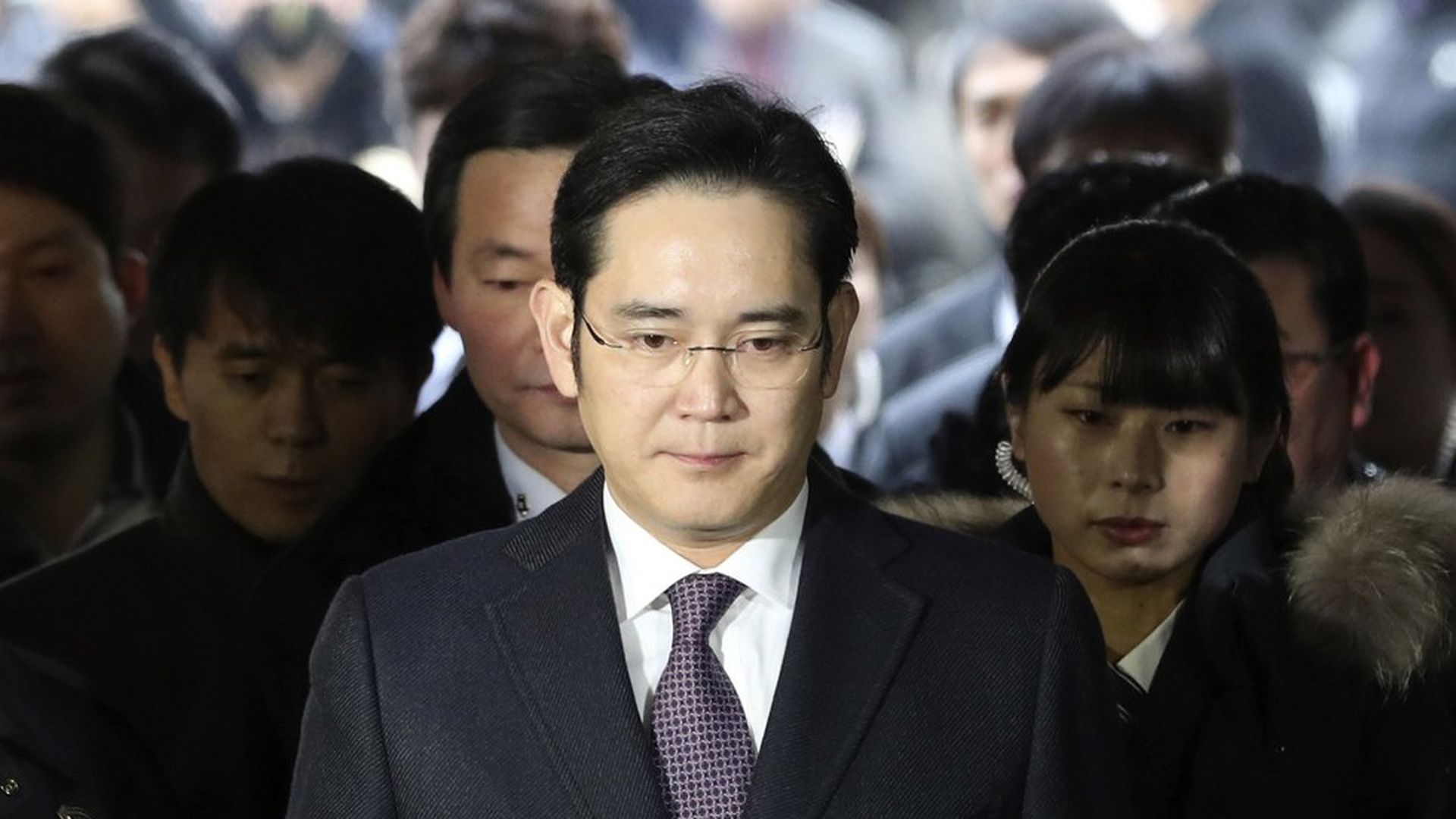 South Korean prosecutors announced Tuesday that they're going to officially charge Jay Y. Lee — the third-generation heir and de facto leader of Samsung — with bribery, embezzlement, and hiding assets overseas. Formal charges were also filed against four other Samsung executives.
Background: Earlier this month, prosecutors arrested Lee, saying he bribed impeached President Park Geun-hye's close friend Choi Soon-sil with millions of dollars in order to gain government support for a 2015 company merger with Cheil Industries that would cement his control over Samsung. Lee, Park and Choi all denied the allegations.
What's next: The charges come ahead of a court ruling on whether to uphold parliament's December impeachment of Park, whose powers were suspended on accusations that she colluded with Choi to pressure big businesses, like Samsung, to make donations to charities that supported the president's policy agenda. "The indictment describes in detail the private conversation between Jay Y. Lee and President Park Geun-hye," said Lee Kyu-chul, a spokesman for the special prosecutor. The special prosecutor's office will deliver a final report on its investigation on March 6.
Go deeper