1 big meal: Music attorney Lisa Alter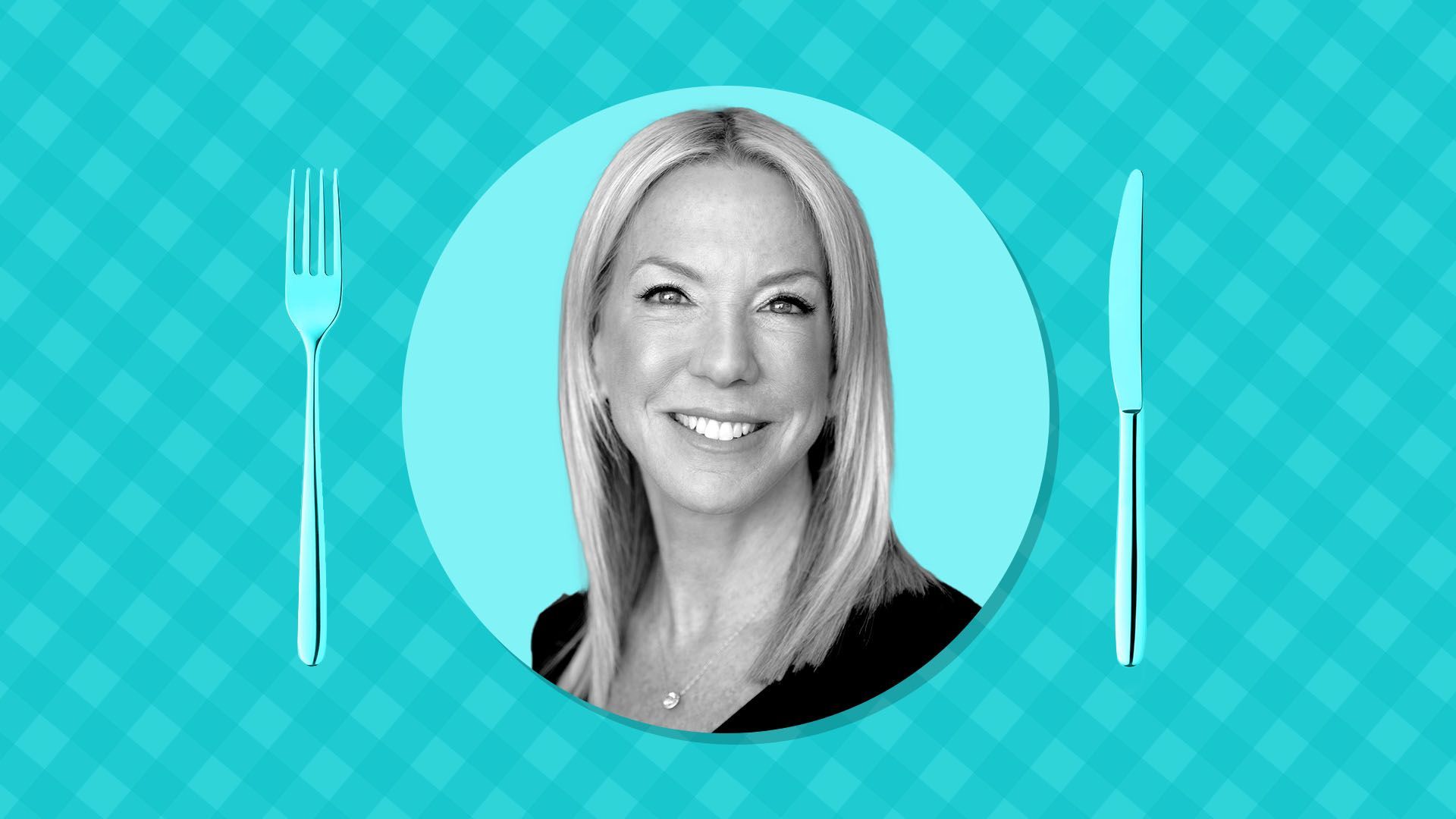 "AI is freaking out the investment community," music attorney Lisa Alter says while describing how music-related deals have gotten more complicated over the years. She dined with Kerry this month as part of our "1 big meal" interview series.
Why she matters: As an attorney specializing in complex transactions in the music industry, Alter has advised buyers and sellers on major music acquisitions including the catalogs of Stevie Nicks, James Brown and Whitney Houston. Her firm completed more than 200 deals worth more than $6 billion over the past two years.
🛍️ Why we chose the restaurant: Mark's Off Madison near Madison Square Park. Alters said her "go-to lunch spot" at her old office was Freds at Barneys. Coincidentally, the same chef opened this restaurant next to her new office after the department store closed.
🥚 What we ate: She drank iced tea and ate the Palm Beach Salad (mixed greens, shrimp, hearts of palm, avocado, cherry tomatoes, hard-boiled egg). I drank iced coffee and ate Penne Al Cefalu (garlic roasted broccoli, cauliflower, Romanesco).
Have you incorporated language about AI in your deals?
We're looking at that now. If you're buying the rights to an artist, you don't want the artist to be able to separately license their persona for an AI. That would potentially dilute the acquisition for the buyer, so that's something they're starting to try and grab — you can't do it without their permission, or if you do it, they get to participate. It's like the next step from re-record.
My colleague Dan Primack recently wrote about Taylor Swift and re-recordings' impact on deals. Have you protected against those?
If a buyer is buying the rights from an artist, then yeah. The Taylor Swift case is different. I wasn't involved in it at all. The company bought from her label, but she was not a part of that transaction, so there was no way that the buyer could have protected itself from the re-records because they would have had to get that protection directly from Taylor Swift.
If you're buying directly [from an artist], whether it was sound recordings or income stream, then they could have a provision.
Why do you think so many music rights deals are happening now?
I think it's the investment community, the money, waking up to the fact that music is one of [America's] strongest national assets.
Starting around the early 2000s, before the market crashed, we started to see the investment community get interested — buying copyrights, buying songs. With the crash, everything pulled back.
By 2017, there was so much more money and interest rates were low and [with termination rights] big-name, legacy songwriters started to get their songs back. And the capital gains tax has been relatively low, which made it favorable to the artist. There was the fear capital gains tax might go up so then there was a real push to sell.
How long does a deal take to close?
It can take three [weeks] or three months. Thirty days is a fairly tight turnaround, but it's doable. It depends how straightforward it is. If you're buying 100 songs from someone who's owned the rights his whole life, that can be easy.
What trend are you monitoring?
I think what's going to start happening is some amalgamation of content owners. A lot of funds have sprung up. A lot of these smaller funds are in it for the short term. I think you're going to see consolidation in the market.
🏖️ 1 fun fact: Alter says she loves spending time at the beach, especially in Seaview, Fire Island, where her family has summered for generations.
Alter's parents went to Fire Island on an early date and bought a home there a few years later. Alter says she technically met her husband on the beach in Fire Island but actually got to know him months later.
Go deeper on our "1 big meal" series:
Go deeper