1 big meal: Skillshare CEO Matt Cooper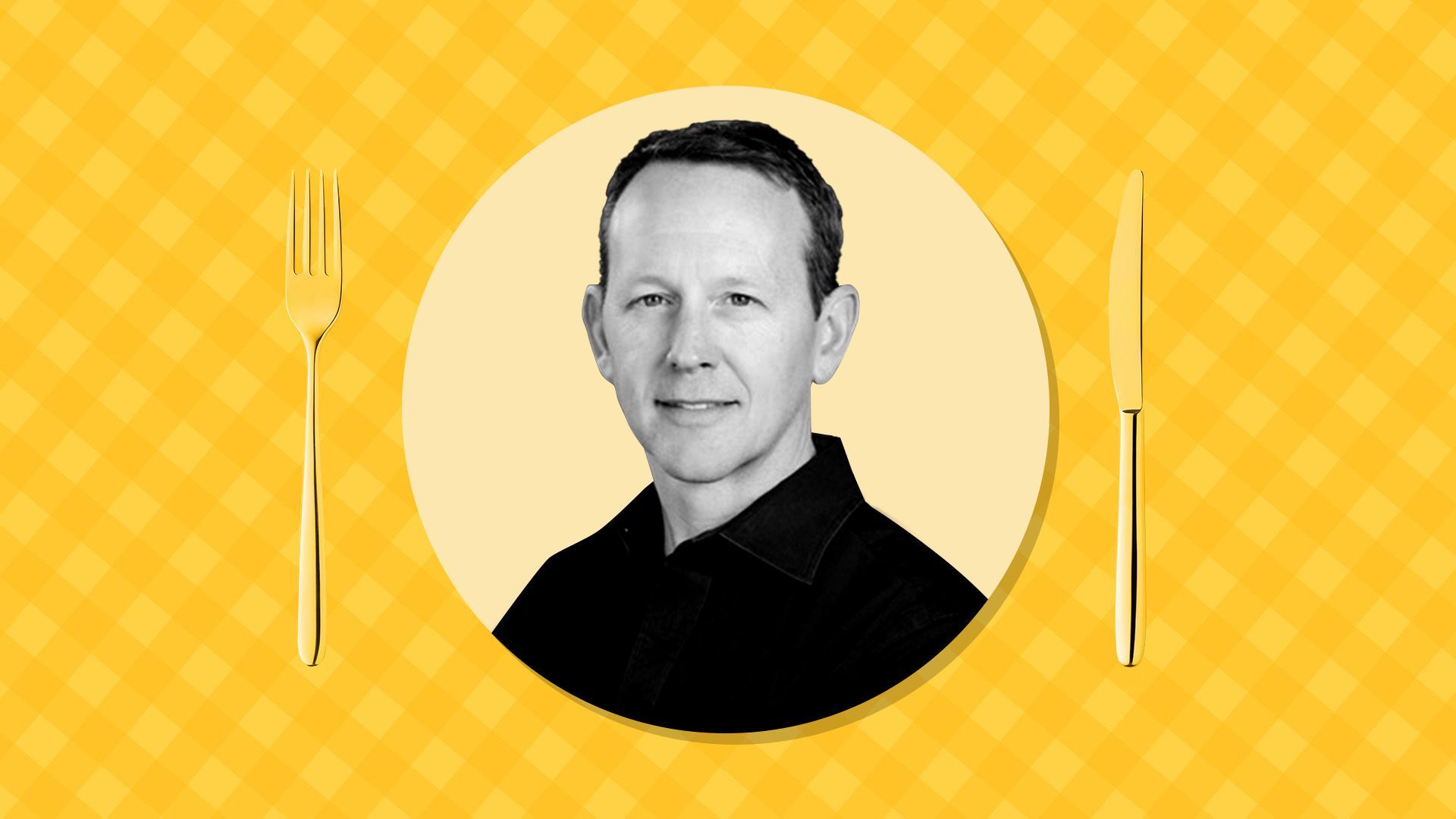 YouTube is a great source of learning but you have to go to Skillshare for structured classes and community, Skillshare CEO Matt Cooper says. He dined with Kerry last month as part of our "1 big meal" interview series.
Why he matters: He joined Skillshare as COO in 2016 and was promoted to CEO a year later. Prior, he was CEO of Visually, which was acquired by ScribbleLive. He started his career in investment banking for JPMorgan's TMT group.
🏢 Why we chose the restaurant: Tacombi in Flatiron. This location is near Skillshare's old office. "Tacos are important," Cooper says after sharing that he grew up in Texas and lived in California.
🌮 What we ate: We shared chips and guacamole and then had tacos. He ate Carnitas and Baja Crispy Fish. I had Al Pastor and Seared Fish.
How do you see Skillshare as a media company?
We have thousands of hours of streaming media going through our platform every day. The quote-unquote publishing model is different. 99% of classes on our platforms are produced by independent creators, by teachers. We sit at the intersection of a lot of different things — streaming platforms, consumer media, the creator economy, online learning and EdTech. The running joke has been, "What are you?" and I'm like, "Well, what has the highest multiple?"
Who are your competitors?
There are competitors, and there are alternatives. The closest competitors are the other online learning platforms that have a similar approach — MasterClass, more of the celebrity crowd, ours tend to be more practical and more useful.
You're telling me Bob Iger's MasterClass isn't useful.
It's a different approach. MasterClass is yes, you learn some things, but it's almost like a biopic or "Behind the Music." I like that person, and I want to hear how they do it. I can watch Steph Curry break down a defense all day long. It's not gonna help me be a better basketball player.
The biggest alternative is YouTube. In theory, they should be our biggest competitor. The reality is they're our No. 1 source of new customers. We do a lot of influencer marketing.
What's the biggest challenge?
General awareness. It takes time and money. I think the opportunities are just there's still a massive untapped market that doesn't know we exist.
How much runway do you have? Are you looking to raise?
We raised a small round last year. [Skillshare closed a Series E in November, with $20 million equity and $30 million in new venture debt.] We made changes in the business to get to EBITDA positive. We are now well-capitalized and have been EBITDA positive for two straight quarters.
We've raised $136 million in total. Most of the players in the space have raised $400 [million] to $500 million. We've always run pretty lean.
🛶 1 fun fact: After quitting banking, Cooper started a canoe and kayak rental business in southern Mississippi with his uncle. He lost four years of investment banking savings but gained knowledge in entrepreneurship.
Go deeper on our "1 big meal" series:
Go deeper