1 big meal: Mayer Brown partner Camila Panama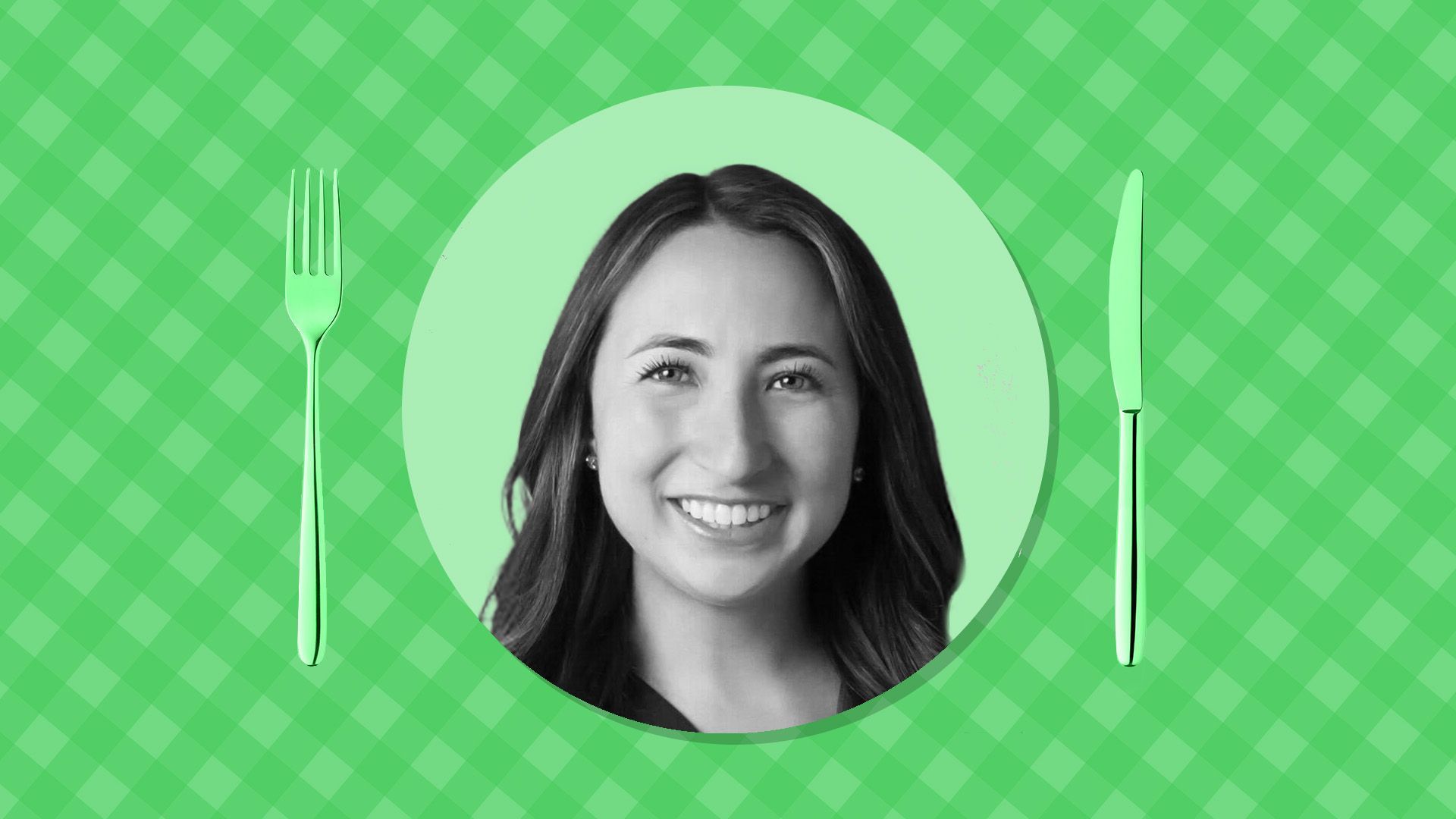 The slowdown in M&A has come at an opportune time for Camila Panama as she helps expand Mayer Brown's M&A practice. She dined with Kerry on Wednesday as part of our "1 big meal" interview series.
Why she matters: Panama joined the firm in September 2022. She was previously at Paul, Weiss, Rifkind, Wharton & Garrison LLP.
🕛 Why we chose the restaurant: A few blocks from Mayer Brown's office, 53 has been on Camila's list of places to try. It only just started serving lunch earlier this month.
🐟 What we ate: We both chose the Lunch Set with the Black Cod Claypot. She had Salmon Carpaccio and Crystal Dumplings. I had Seaweed Salad and Crispy Wonton.
Why did you join Mayer Brown?
I was by happenstance introduced to Martha McGarry, who was a public company M&A partner over at Skadden for over 40 years and she had moved over to Mayer Brown in 2021. Martha and I really hit it off.
The platform at Mayer Brown is really second to none. It has an amazing global footprint, the regulatory practice is really top-notch and so I couldn't think of a better place to really build out the public company M&A group than what the firm already has there.
Since there are fewer deals happening, what have you been up to?
Despite the obviously lower number of deal volume this year as compared to the last few years, there's still plenty of activity. A lot of the deal timelines are just a lot slower to start. Now there's a much longer initial process. We're doing antitrust analysis upfront.
Since our group is also very focused on growth, it's been a great opportunity to do a lot of client meetings with existing and potential new clients.
So it seems like you'll be so ready to go when the market picks up again?
Exactly. So it's almost perfect timing for the type of initiative that we have right now, which is very growth-focused.
Other than a slowdown in dealmaking, what other trends are happening in M&A? You mentioned antitrust.
It's really focused on doing a robust antitrust analysis and figuring out financing on the buyer side. The financing market still presents some challenges for buyers right now who don't have the cash on hand that they would want to do, especially, the multibillion-dollar deals. There's a big focus on seeing what other alternatives there are. We have to get a little more creative.
🇸🇻 1 fun fact: While Panama grew up in Minnesota, she says she developed a love of travel early in life by frequently visiting El Salvador, where both her parents grew up and much of her extended family still lives.
Go deeper