1 big meal: VideoAmp CMO Jenny Wall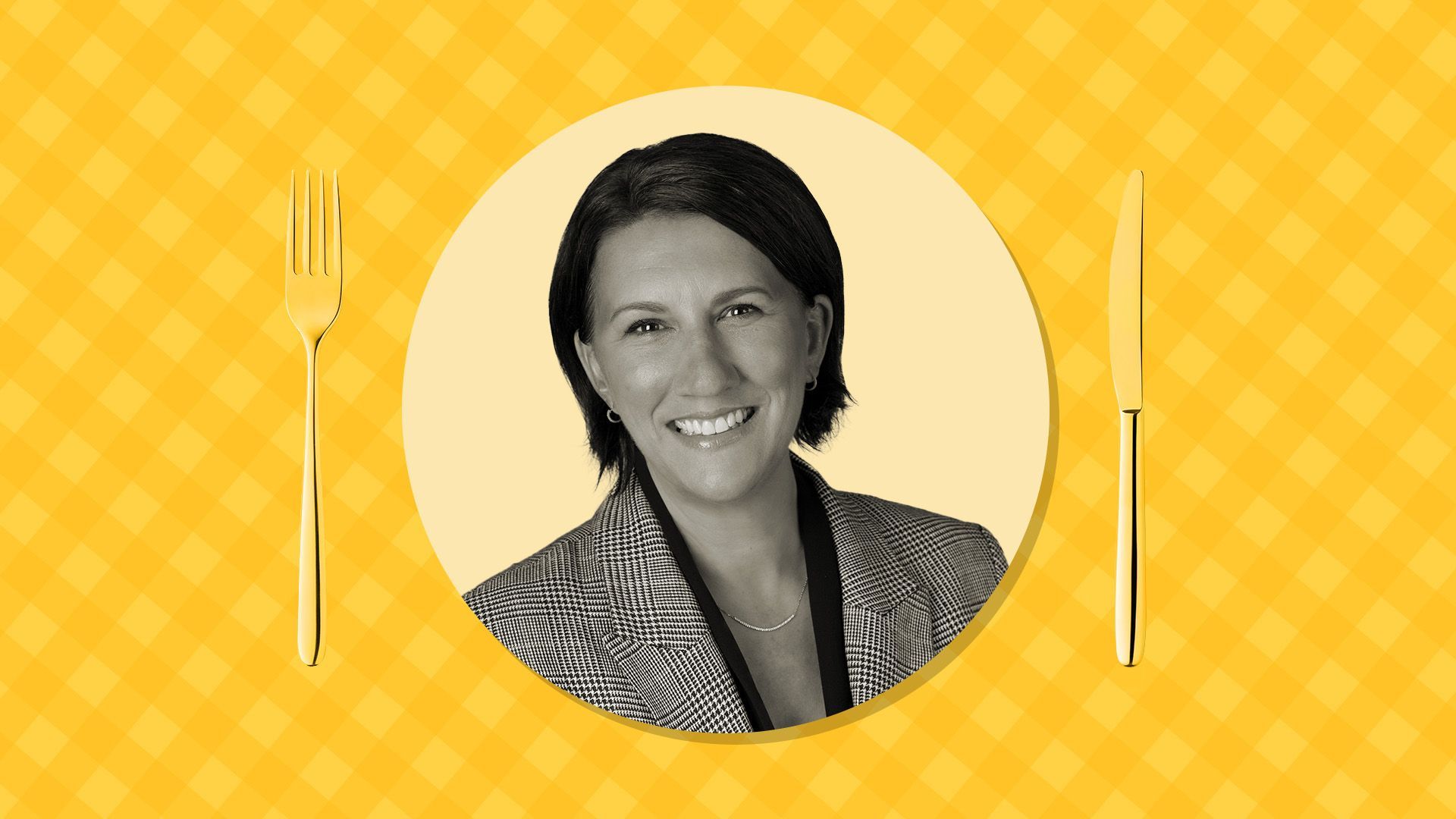 Just five weeks into her new role, Jenny Wall is on a mission to help alleviate the frustrations her friends feel when trying to justify their marketing budgets.
Why she matters: Wall joined the ad platform VideoAmp in March as its first CMO. She was most recently CMO at Nickelodeon and previously CMO of Gimlet Media. She also worked in marketing at Hulu and Netflix and back in the '90s at HBO.
🎨 Why we chose the restaurant: We picked Verōnika because it was recommended to us as an "old meets new" kind of place.
🦞 What we ate: We started with cocktails (Wall had an Old-Fashioned; Kerry had an espresso martini), a Vegetable Charlotte and Mini Popovers. We shared a bottle of Chablis Saint Martin 2022, the Jagerschnitzel (chicken), Lobster Omelette and Frites and a side of Broccolini. We finished with the Mille-Feuille, along with complimentary Carrot Cake and glasses of Pierre Moncuit Rosé Champagne.
Why did you join VideoAmp?
It's personal for me because I've been on the other side of the business and it's been ... frustrating not having insights or tools that you can work with your agency on, that you can have insights with your CFO when they're running down and say, "What the f--- happened yesterday? Tell me how you spent your money."
And I'm like, "I don't know because I have my MMM model here. I have my MTA model here. I'm working with DSPs. My agency is buying all my TV and my radio. I've got my internal trade desk. I don't know what to do."
I want to help ease the pain, the frustration, the anxiety, the feeling that you are shrugging your shoulders because you don't know. ... It's painful to be a CMO.
What do you see as your biggest challenge in the role?
I think it's actually dumbing it down enough to understand that this is a solution. I think we overcomplicate everything, so the biggest challenge is trying to get that story crisp.
We have pretty good penetration into agencies and publishers, but it's really [telling the brand CMOs] — the people that hold the purse strings — that there is a solution here and we're here to help.
What do you expect to be the main theme of this upcoming NewFront and Upfront season?
Wasn't that the theme last year?
The theme is going to be the time is now. ... If you don't start testing, you're going to be left behind.
🐶 1 fun fact: Wall met her wife because they both had Jack Russell terriers named Riley.
Go deeper