Health care's unfinished business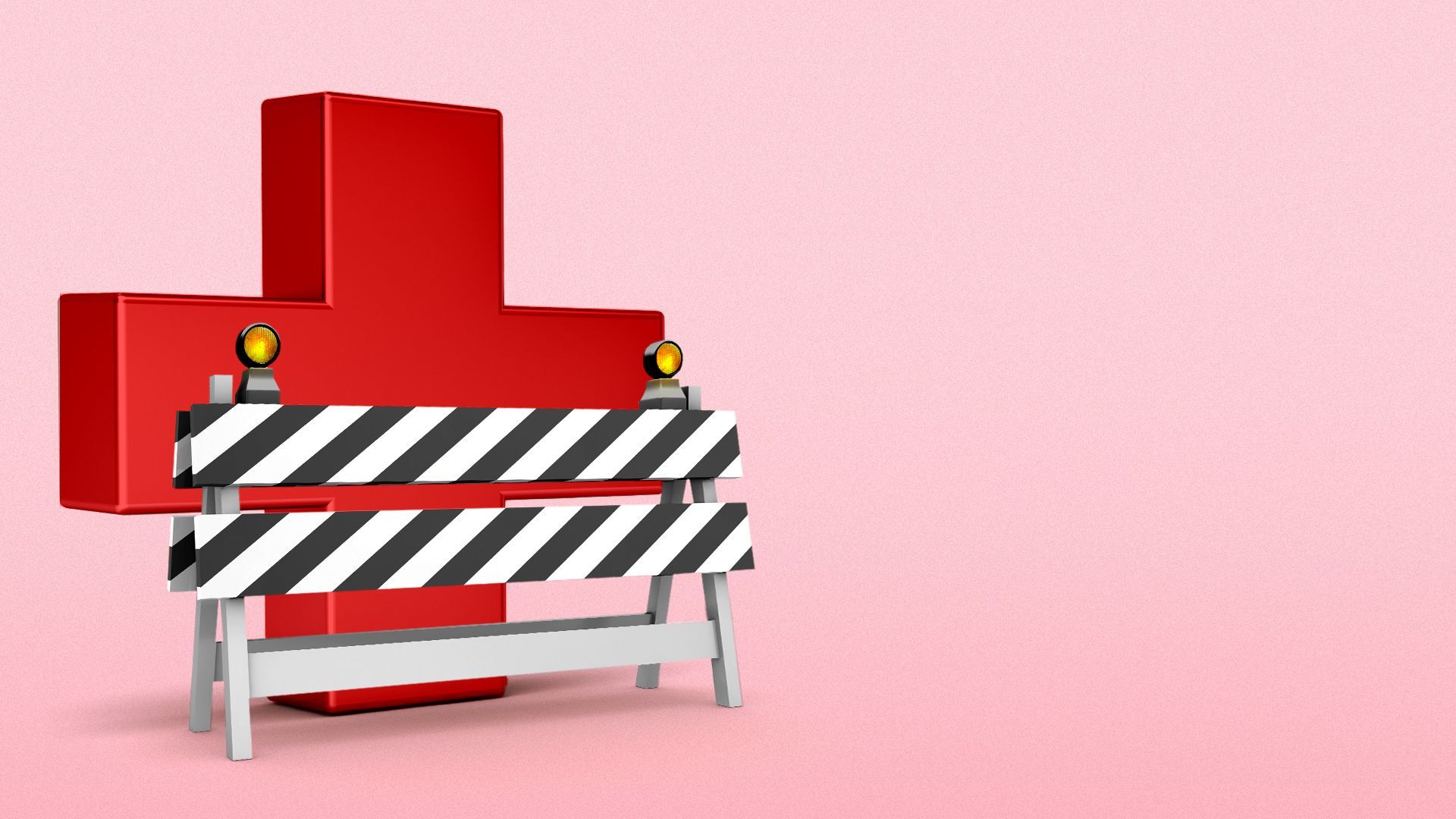 We told you last year about the health care policies that ended up on the omnibus cutting-room floor, and the FDA user fee renewal was a missed opportunity for riders, too.
We know you didn't want to just forget about those proposals, so here's an update on where the unfinished health care business stands in this Congress.
Between the lines: With Energy and Commerce aiming for a skinny PAHPA reauthorization bill and the House trying to pass 12 appropriations bills, opportunities for health riders this year may be shrinking as well.
VALID Act: Reps. Larry Bucshon and Diana DeGette reintroduced the VALID Act in March. No Senate version has been introduced yet in this Congress.
The bill, which fell out of last year's FDA user fee bill and the omnibus, would create a framework for the FDA to regulate diagnostic and laboratory-developed tests.
Bucshon told Axios he's trying to find a vehicle for the bill but that PAHPA reauthorization isn't "really under serious consideration because they wanted to try to keep PAHPA focused on pandemic preparedness stuff and keep it relatively clean."
Bucshon said he has asked for a legislative hearing on the VALID Act.
Sen. Michael Bennet's office said he was still looking for a Republican partner to co-sponsor the VALID Act with him after his former co-sponsor, Sen. Richard Burr, retired last year.
Yes, but: The FDA estimated in its spring unified agenda that it would issue a proposed rule in August that will "make explicit" that laboratory-developed tests are under the FDA's regulatory authority.
Some experts, however, have said the FDA could invite lawsuits if it issues regulations without Congress explicitly giving the agency authority over regulating lab tests.
Prior authorization: Neither chamber has reintroduced the Improving Seniors' Timely Access to Care Act, which would streamline the prior authorization process for Medicare Advantage plans.
The bill passed the House by voice vote last year, but then stalled in the Senate.
In June, members of both the House and Senate sent a letter asking the Centers for Medicare and Medicaid Services to align proposed prior authorization rules with the bill and finalize them quickly.
Specifically, the lawmakers asked CMS to expand on the rules by establishing a mechanism for real-time electronic prior authorization for common items and services, as well as requiring health insurance plans to respond within 24 hours for urgent services and establish transparency requirements.
An aide to Rep. Suzan DelBene, one of the House sponsors, said there is a plan to reintroduce the bill, though they didn't provide a timeline.
Dietary supplement regulation: Legislative provisions that would have provided tighter regulation of the dietary supplement industry were included in last year's FDA user fee package, but then fell out.
Specifically, the proposal would have required companies to register their dietary supplement products with the FDA, including providing information on the ingredient list, label information and health claims that would then be made publicly available.
Sen. Dick Durbin's office said he plans to reintroduce the bill but didn't share more information on the timeline.
PBMs: This is one issue area that doesn't appear to be left behind this Congress. We've written extensively about the PBM legislation that's being considered. Here's a breakdown of the movement so far:
Go deeper