Ed and Workforce approves hospital, PBM transparency bills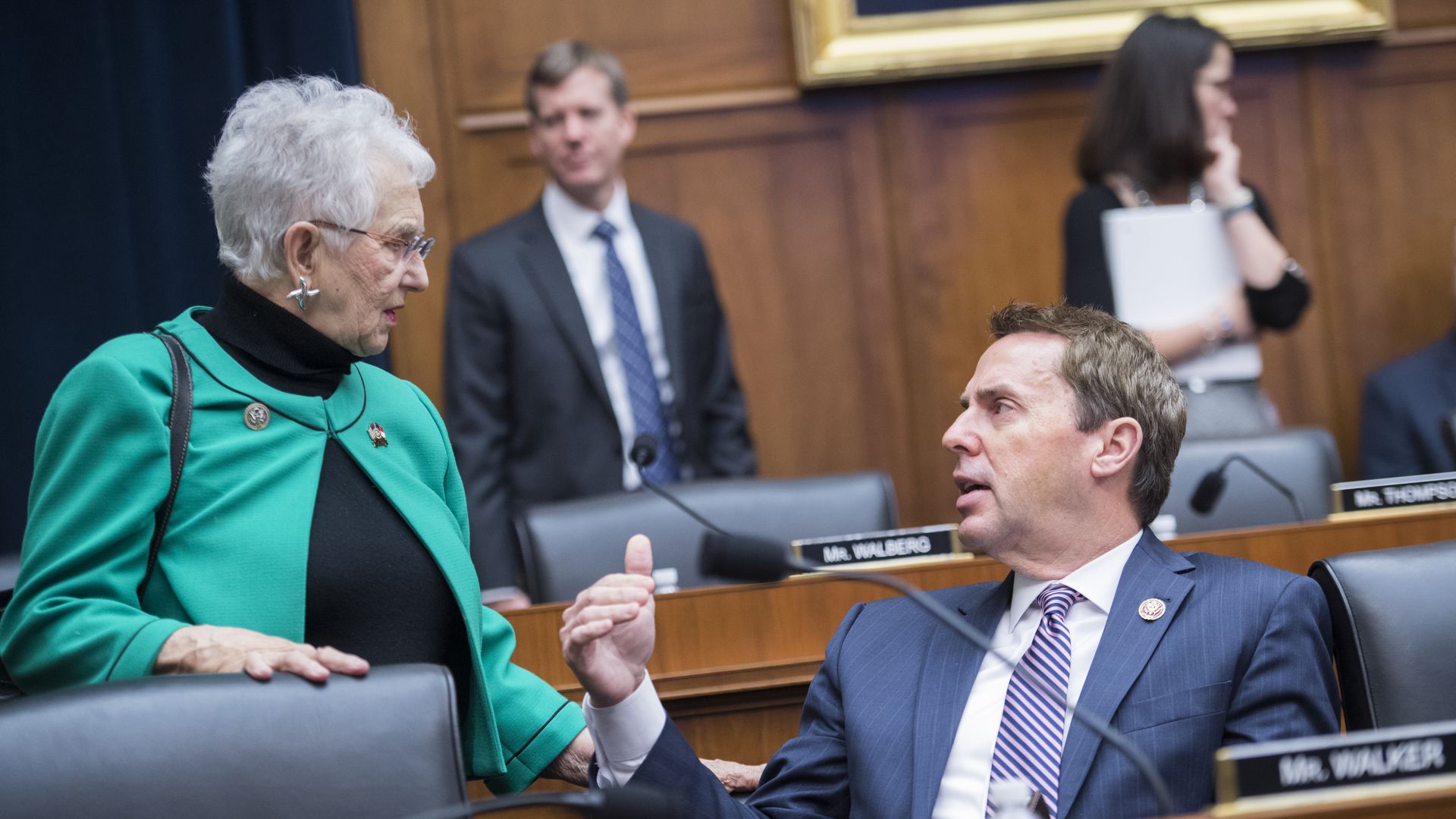 The House Education and Workforce Committee approved four hospital and PBM transparency-related bills Wednesday.
Why it matters: It's the second set of bipartisan hospital and PBM transparency legislation to come out of a House committee this Congress, signaling that momentum for cracking down on medical and drug prices is mounting.
It was a smooth markup, with strong bipartisan support from both sides for the bills.
Only one Republican, Rep. Eric Burlison, voted against the three PBM-related bills, saying they'd harm businesses.
Zoom in: One of the bills dealt with hospital transparency, while the other three bills were mostly related to PBM transparency.
1) The Transparency in Billing Act would require hospitals, as well as their off-campus outpatient locations, to implement "honest billing" requirements. If they don't have such measures, insurers would not be required to pay claims.
The "honest billing" requirements involve providing data such as unique health identifiers for the department where the item or service was provided.
The bill was reported out of the committee unanimously.
The other three PBM-related transparency bills were also approved easily, with Burlison the lone vote against them:
2) The Transparency in Coverage Act of 2023 would require insurers to make public certain data, including claims payment policies, information on cost-sharing and payments for out-of-network coverage.
It also includes a provision that would prevent insurers or PBM entities from entering into a contract with a drug manufacturer if they cannot comply with the transparency requirements.
Ranking member Bobby Scott noted that there was some concern with a transparency provision in the bill in that it would "allow for the submission of certain information in lieu of a dollar amount in limited circumstances."
But he countered that, "the intent of this language was not to create new loopholes or allow evasion of the law... therefore minor changes may be needed as we move forward, to ensure that our intent is precisely captured in the legislative language."
Rep. Lori Chavez-DeRemer also introduced an amendment to add the bipartisan Safe Step Act to the bill, but then withdrew it.
3) The Hidden Fee Disclosure Act would require PBMs and third-party administrators to disclose certain compensation information, such as total spending on drugs and clawbacks from pharmacies.
4) The Health DATA Act would allow plan fiduciaries to access and audit de-identified health claims data to make sure compensation by the plan is reasonable, and look at an overview of pricing arrangements.
The other side: "The legislation advanced today by the committee threaten to increase prescription drug costs by opening the door for drug companies and pharmacies to access competitors' pricing information to their advantage, which could result in higher drug costs for patients," Greg Lopes of PCMA, the PBM trade association group, said in a statement to Axios.
Go deeper