Finance releases bipartisan PBM bill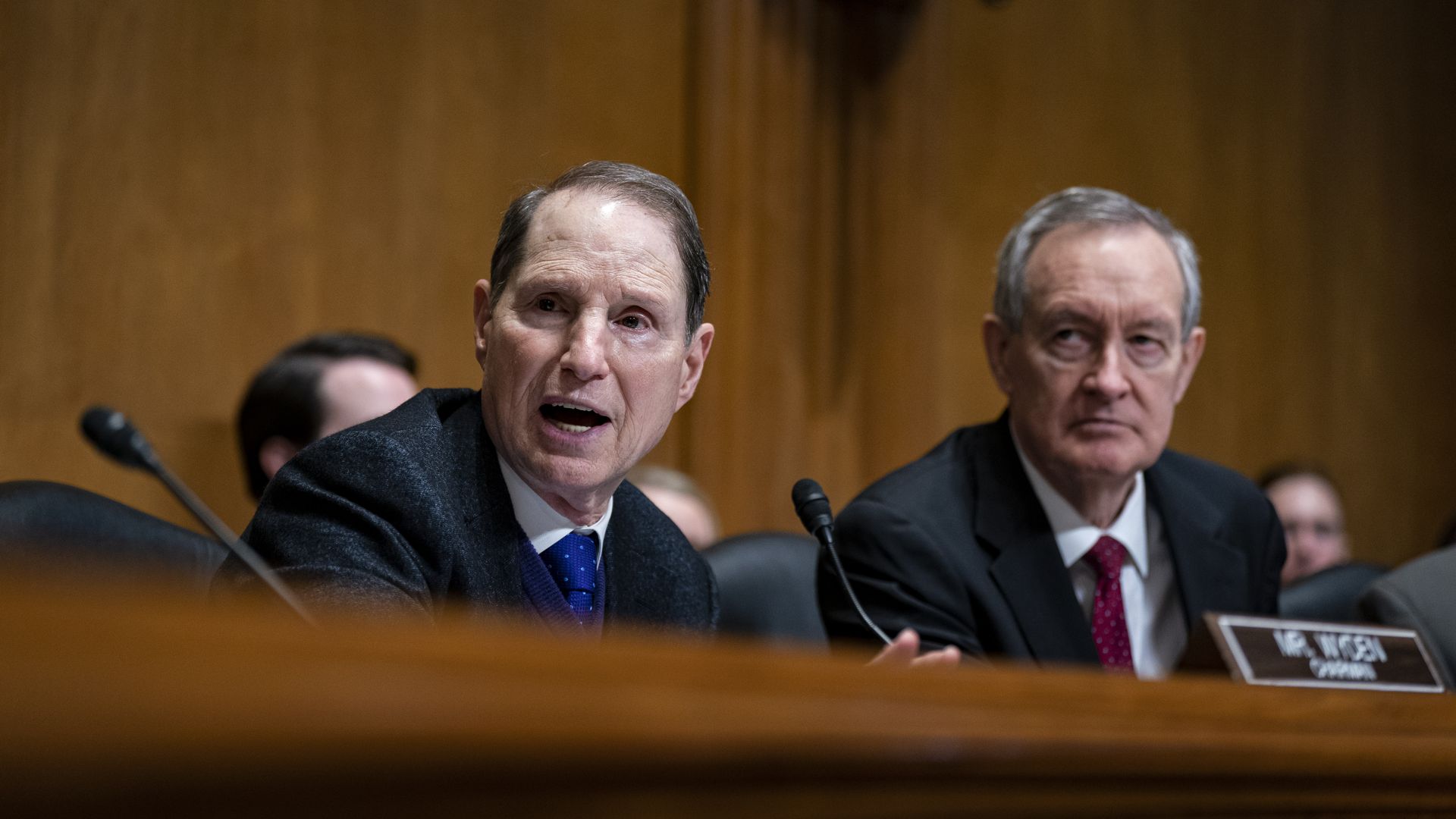 Bipartisan leaders of the Senate Finance Committee on Wednesday released a bill aiming to reform PBM practices by delinking their compensation from the price of a drug.
Why it matters: The move shows the committee is moving forward with its bipartisan PBM efforts, and is beginning to implement the framework the panel released in April.
What's happening: The bill would prohibit PBMs from being paid based on the price of a drug in Medicare Part D.
Backers argue this would remove a misaligned incentive that encourages PBMs to prefer drugs with high list prices, and end up saving consumers money.
The bill is backed by committee leaders Sens. Ron Wyden and Mike Crapo, as well as lead sponsors Bob Menendez and Marsha Blackburn. Sens. Jon Tester and Roger Marshall are additional cosponsors.
What's next: The committee says this is not the last the PBM-related bill they will be releasing, though there is not a firm timeline on the next measures.
"We will definitely have more coming," Wyden told reporters on Wednesday.
Go deeper