HELP gets its act together and advances drug bills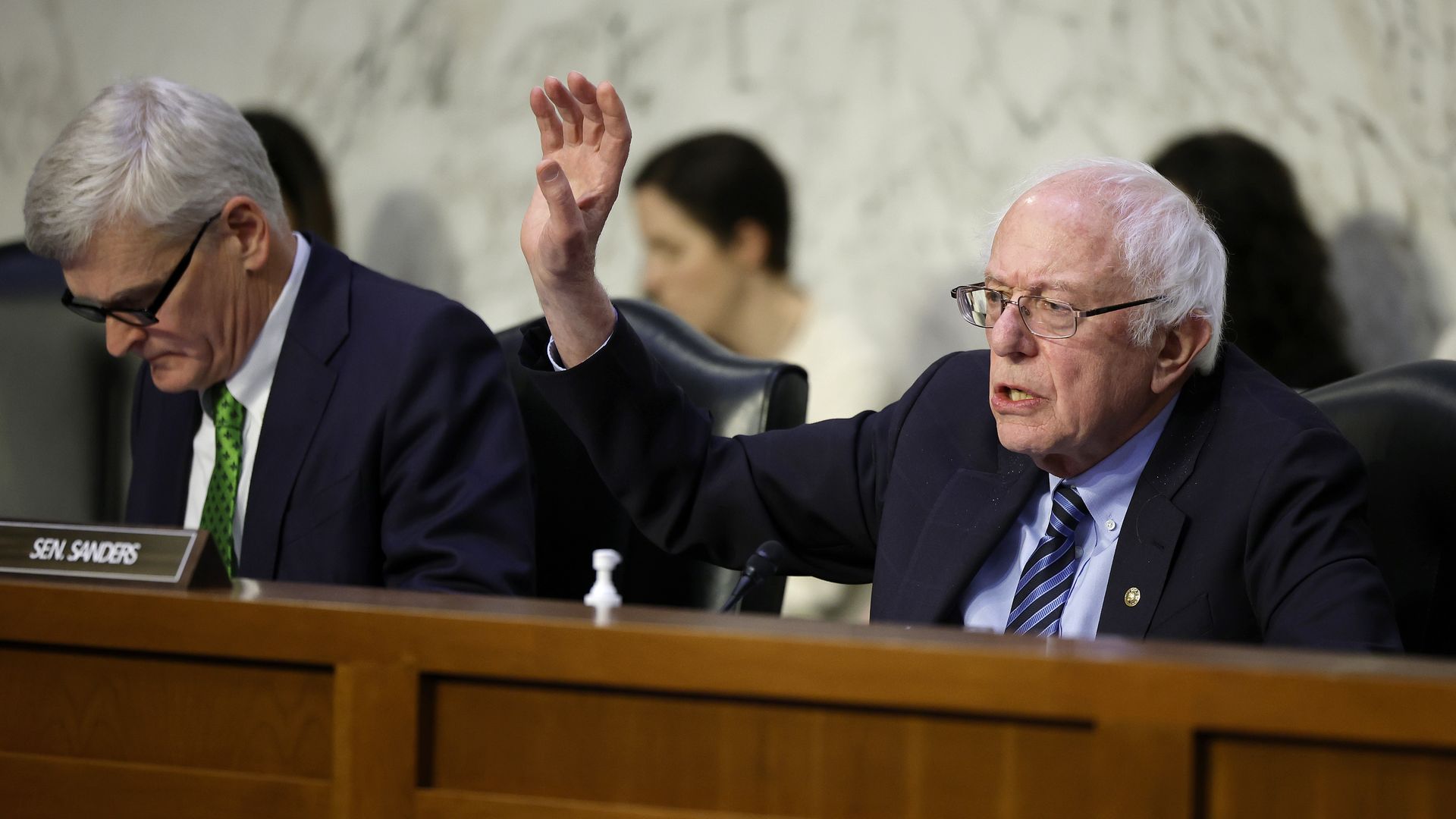 Things went a lot smoother at Thursday's HELP markup than they did last week.
Driving the news: The committee favorably reported several bills aimed at increasing competition from generic drugs, as well as a measure looking to reform pharmacy benefit manager practices.
The measures all had wide bipartisan support, with three GOP "no" votes on the PBM bill (Sens. Mitt Romney, Rand Paul and Tommy Tuberville).
What they're saying: After last week's markup was postponed following an array of process complaints and a certain level of chaos, Sen. Bill Cassidy remarked Thursday that although it was "pretty messy" to get here, "the final sausage is going to taste pretty good."
Chairman Bernie Sanders agreed that "where we are today is in a better place, actually."
The details: One of the amendments from Sen. Maggie Hassan that tripped up the committee last week was adopted after a deal was reached with Cassidy.
That amendment would ease the way for competition from generic drugs by cracking down on a "guessing game" with branded manufacturers over inactive ingredients used in the drug.
The committee also adopted 16–5 an amendment from Sens. Tammy Baldwin and Mike Braun to require drug companies to submit justifications for price hikes.
Yes, but: The markup was not without some bumps, particularly on the PBM bill. Romney and Paul objected to the ban on spread pricing, in which PBMs charge a health plan more than they pay a pharmacy for a drug.
They argued that some smaller employers actually prefer spread pricing as a cheaper option.
Romney offered an amendment to loosen the ban on spread pricing to instead require that PBMs offer it as one option alongside others. But that amendment was tabled, to Romney's displeasure, with a divided vote from the GOP side.
The bottom line: This package of bills is moving forward, but it remains to be seen when it will come to the floor.
Senate Majority Leader Chuck Schumer had originally been set to bring a health care package including insulin measures and possibly these bills to the floor as soon as this month, but amid the debt ceiling drama, that is now far from certain.
Go deeper