Axios World
November 24, 2020
Welcome back to Axios World.
I was planning to shift away from U.S. foreign policy today… but then Biden announced his foreign policy team. So that's where we're starting (1,613 words, 6 minutes).
Heads up: We're off on Thursday for Thanksgiving.
1 big thing: Biden picks his team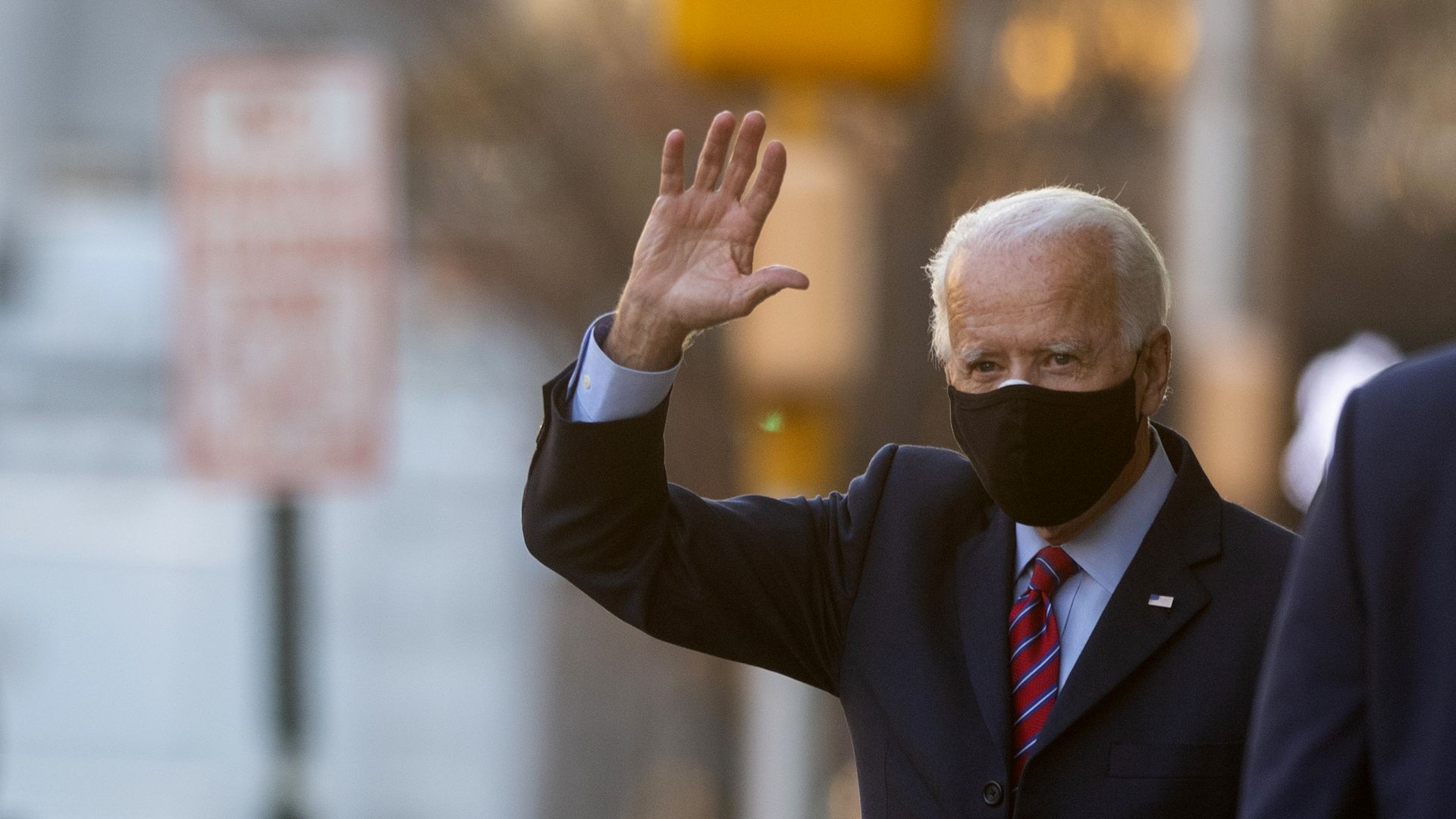 President-elect Biden filled out most of the top tier of his foreign policy team today, starting with Tony Blinken as secretary of state and Jake Sullivan as national security adviser.
Breaking it down: The six picks Biden announced today all held senior roles in the Obama administration, often adjacent to the jobs for which they've now been selected.
Both Blinken and Sullivan served as national security adviser to then-Vice President Biden, and Blinken was later deputy secretary of state.
Linda Thomas-Greenfield, Biden's pick for UN ambassador, is a career diplomat who served most recently as assistant secretary of state for African affairs.
Avril Haines, nominated to be director of national intelligence, was President Obama's deputy CIA director and deputy national security adviser.
Alejandro Mayorkas, Biden's pick to run the Department of Homeland Security, served as Obama's deputy DHS secretary.
John Kerry, Obama's former secretary of state, will be Biden's climate envoy — the first person to hold that portfolio on the national security council.
Between the lines: Other than Kerry, Biden's nominees are likely unfamiliar to most Americans — but they're deeply familiar with the agencies they've been asked to lead.
Biden wanted low-key, process-oriented nominees, a source familiar with the process told Axios.
"He knows everybody. But these are the people he really knows, and he's going with 'em," the source said.
Worth noting: Biden didn't announce his nominee to run the Pentagon today. Michèle Flournoy, formerly Obama's under secretary of defense for policy, has long been seen as the front-runner.
He also didn't name his pick for CIA director. The names floated for that post include Tom Donilon, formerly Obama's national security adviser, and Michael Morell, the former deputy CIA director.
Flashback: President Trump's picks were flashier — a legendary general in James Mattis, a blue chip CEO in Rex Tillerson — and more controversial, at least in the case of former national security adviser Michael Flynn.
Trump's original foreign policy team also included two politicians with presidential ambitions: Nikki Haley at the UN and Mike Pompeo at CIA.
Few recent Cabinet picks have generated as many headlines as Obama's choice of Hillary Clinton to run the State Department. He also kept a Republican, Bob Gates, in the Pentagon and recruited retired four-star general Jim Jones as national security adviser.
As Obama documents in his newly released memoir, his own foreign policy instincts often clashed with those of the other principals, particularly Gates and Clinton.
There were grumbles in Foggy Bottom and at the Pentagon that foreign policy was micromanaged by Obama's White House and a small circle of trusted aides.
George W. Bush, by contrast, was surrounded by Washington heavyweights with competing agendas, as Robert Draper documented in his recent book "To Start a War."
The bottom line: If Biden's administration thus far looks less Team of Rivals than team of technocrats, that's entirely by design.
2. Biden's closest aide to become his top diplomat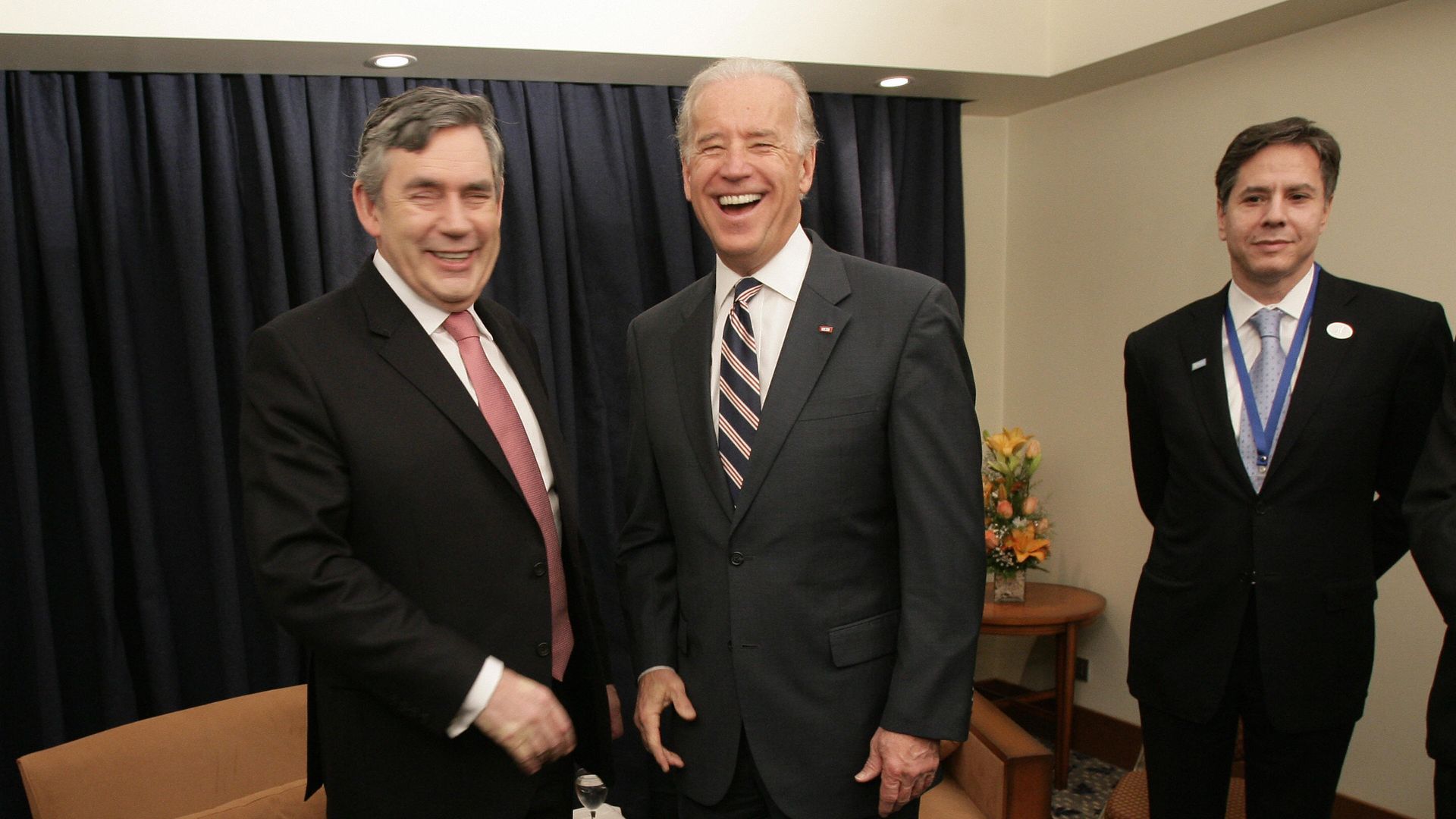 Blinken has been Biden's right-hand man on foreign policy for two decades.
Biden hired Blinken in 2002 to serve as staff director for the Senate Foreign Relations Committee, which he chaired.
"That began a truly wonderful — for me at least — relationship, partnership, friendship with Joe Biden," Blinken recounted in a 2017 interview on The Axe Files podcast.
Why it matters: It's rare for a secretary of state to come into the job with such a close partnership with the president (one previous example being James Baker with George H.W. Bush).
Foreign counterparts will have little doubt that he speaks for the commander-in-chief.
He's also a card-carrying member of the Washington foreign policy establishment. While that might disappoint some advocates for a reorientation of U.S. foreign policy, Blinken was praised by Bernie Sanders' foreign policy adviser today for reaching out to progressives.
In interviews, Blinken often sounds like a slightly wonkier version of Biden, emphasizing the need to revitalize alliances, engage with international institutions and demonstrate American values, whether by calling out human rights abuses or taking in refugees.
A favorite quote of Blinken's is that "the world tends not to organize itself," and America is the country best placed to do the organizing.
Blinken, a staunch multilateralist who was raised partially in Paris and speaks fluent French, could hardly present a sharper contrast with "America First."
What to watch: Blinken and Sullivan both often stress the need for reforms at home — investing in education, infrastructure and tech; strengthening democratic institutions — in order to compete with China from a position of strength.
That outlook will provide connective tissue between Biden's foreign and domestic policies.
Go deeper: Biden to nominate Janet Yellen as Treasury secretary
3. Tracking Biden's calls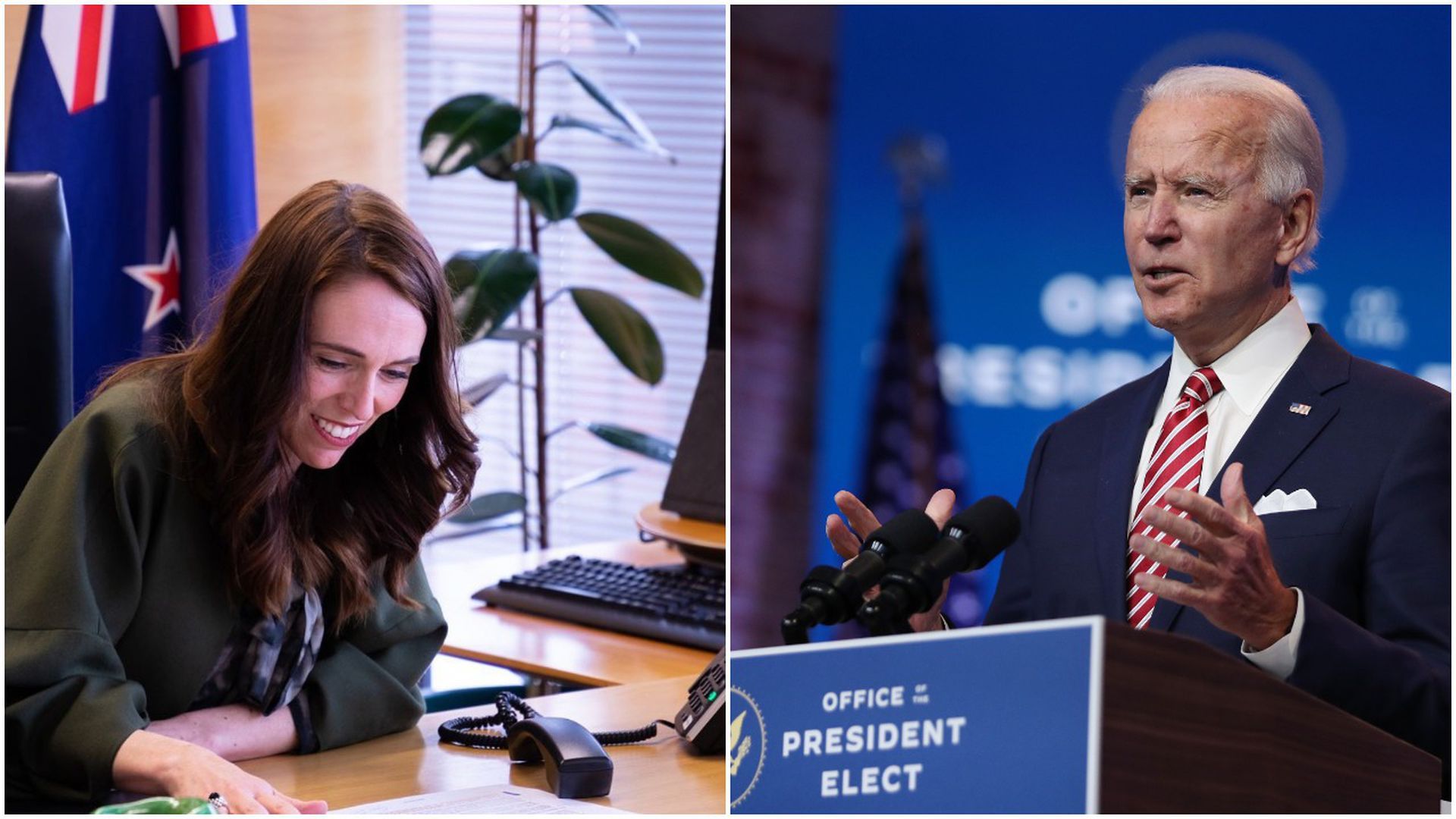 Biden placed his first call to an Arab leader today, King Abdullah II of Jordan.
Why it matters: Biden has been methodical in returning congratulatory calls from world leaders over the past two weeks, leaving countries wondering where they fall in the pecking order.
Unlike monarchs or presidents from other allied Arab countries — Saudi Arabia or Egypt, say — Abdullah will be pleased by the change in presidents.
Jordan's ties with Washington were strained by Trump's policies, particularly on Israel and cutting aid to the Palestinians.
Biden's other calls today went to Brussels.
He spoke to Ursula von der Leyen and Charles Michel, the leaders of the European Commission and European Council respectively.
He also underlined his commitment to NATO with a call to Secretary General Jens Stoltenberg.
Biden spoke on Sunday with New Zealand Prime Minister Jacinda Ardern.
For those keeping track, his previous calls went to the leaders of...
Canada,
France, Germany, Ireland, the U.K.,
Australia, Japan, South Korea,
Chile, India, Israel and South Africa.
He also spoke with Pope Francis.
4. State of the outbreak: A vaccine for the developing world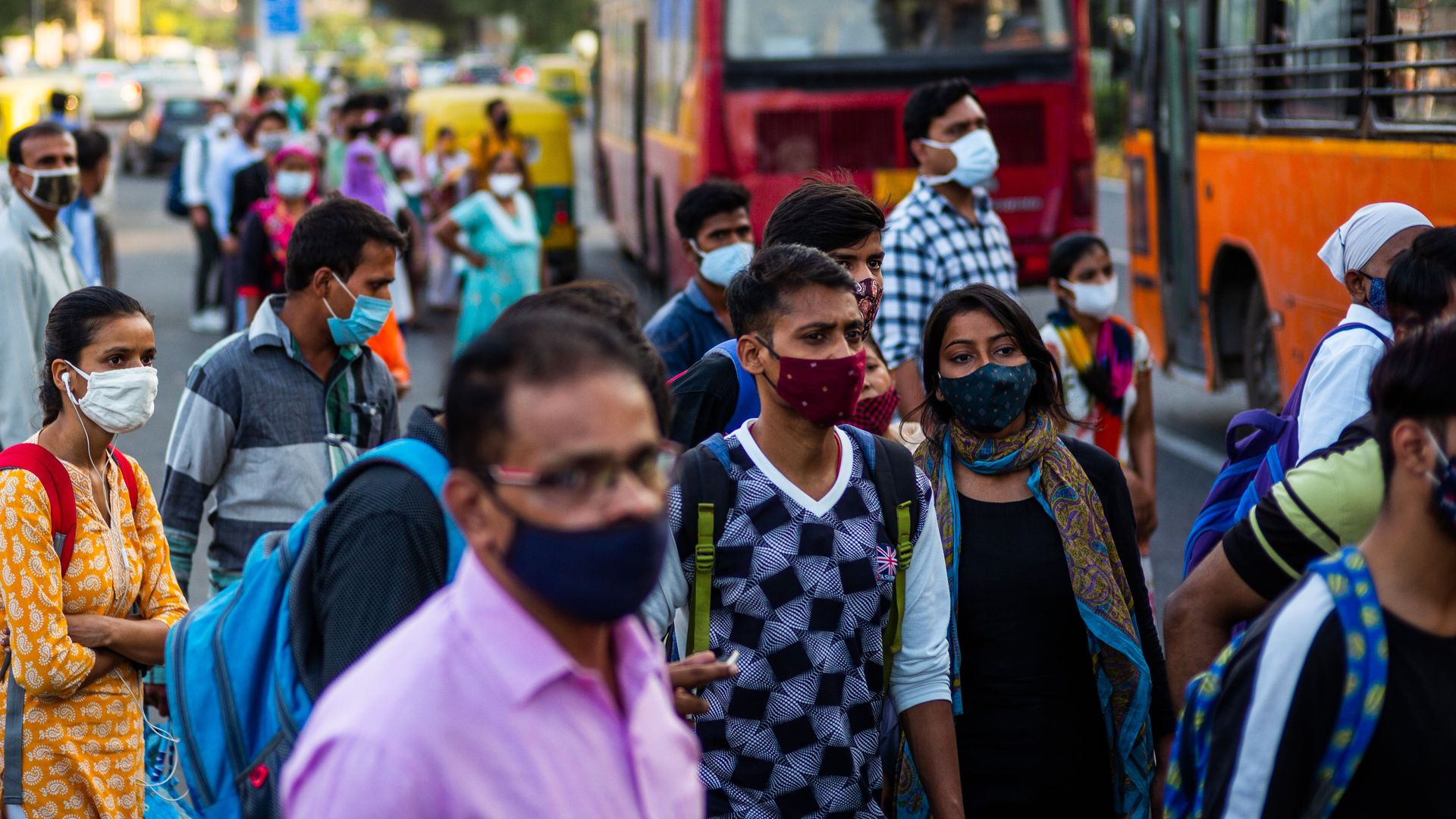 While the 95% efficacy rates for the Moderna and Pfizer/BioNTech vaccines are great news for the U.S. and Europe, Monday's announcement from Oxford and AstraZeneca may be far more significant for the rest of the world.
Why it matters: Oxford and AstraZeneca plan to distribute their vaccine at cost (around $3-$4 per dose) and have already committed to providing over 1 billion doses to the developing world. The price tags are higher for the Pfizer ($20) and Moderna ($32-$37) vaccines.
The Oxford/AstraZeneca vaccine can also be shipped and stored much more easily than the others.
Details: The Oxford/AstraZeneca vaccine had an average efficacy of 70% in clinical trials, though that rose to 90% under one dosing regimen (patients received a half dose and then a full dose one month later).
By the numbers: AstraZeneca has already promised 940 million doses to developing countries and another 300 million to the global COVAX initiative, according to Duke University's tracker.
AstraZeneca will produce its vaccine in multiple countries, including India and Brazil, and aims to produce a total of 100 million to 200 million doses per month by the spring.
Both India (500 million doses) and Brazil (100 million) have secured their access to the vaccine, as have other countries including Indonesia (1oo million), Bangladesh (30 million), Egypt (30 million) and Argentina (22 million), according to the Duke tracker.
Breaking it down: Pfizer has sold a minimum of 614 million doses to high-income countries and just a combined 14 million in bilateral deals with lower-income countries (Ecuador, Lebanon and Peru), according to Duke's tracker.
Moderna has also been selling almost exclusively to rich countries.
In addition to the 1.24 billion for developing countries, AstraZeneca has sold 1.17 billion doses to rich countries (the U.S., EU, U.K., Japan, Australia and Canada).
5. Africa news roundup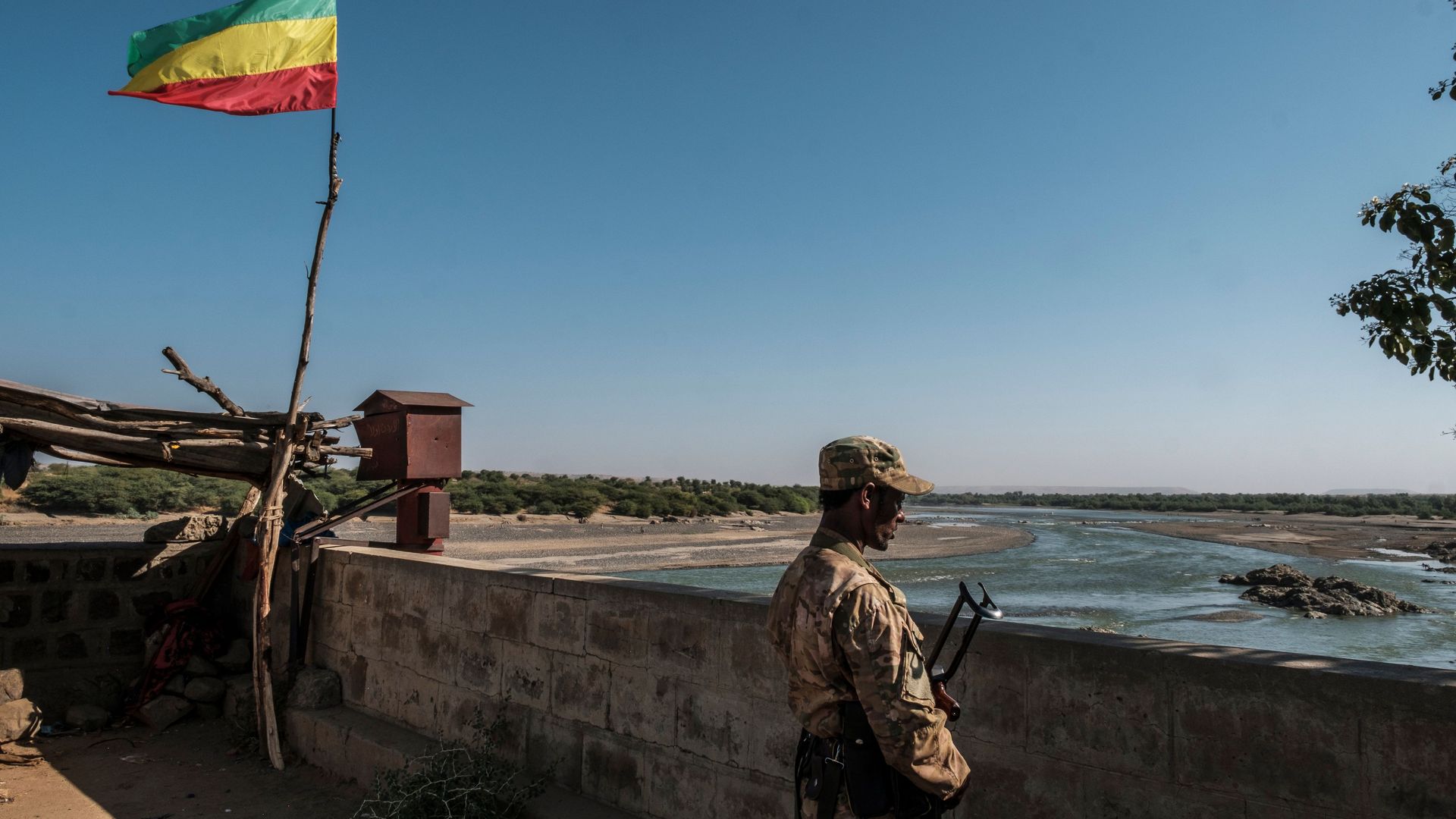 1. Ethiopia's military has warned residents of Mekelle, the capital of the Tigray region, to "save themselves" ahead of an artillery bombardment that will begin if the region's leaders refuse to surrender.
State of play: A communications blackout in the region makes it impossible to verify the federal government's claim that its forces are encircling Mekelle, putting victory within reach — or the Tigray People's Liberation Front's (TPLF) insistence that it has thwarted the advance.
As feared, the conflict hasn't been contained to Tigray's borders. The TPLF has fired rockets into Eritrea and the neighboring Amhara region, accusing them of supporting the federal government.
The latest: "The Ethiopian government has been rounding up ethnic Tigrayan security forces deployed in United Nations and African peacekeeping missions abroad and forcing them onto flights to the Ethiopian capital of Addis Ababa, where it is feared they may face torture or even execution," Foreign Policy reports.
What to watch: Fears are growing that Prime Minister Abiy Ahmed's campaign to remove Tigray's rebellious leaders could devolve into a prolonged insurgency and even ethnic cleansing.
2. Ugandan opposition leader Bobi Wine was released from jail on Friday, but not before mass protests sparked by his arrest led to at least 29 deaths and 600 arrests.
The singer-turned-politician is challenging longtime President Yoweri Museveni in January's presidential election.
3. Fighting has returned to Western Sahara after a 29-year cease-fire.
The Polisario Front independence movement accused Morocco, which occupies Western Sahara, of violating the cease-fire by using force to clear a blockaded highway.
4. Russia plans to open a naval base in Sudan.
The U.S. and China already have Red Sea bases, in Djibouti.
6. One to watch: Netanyahu in Saudi Arabia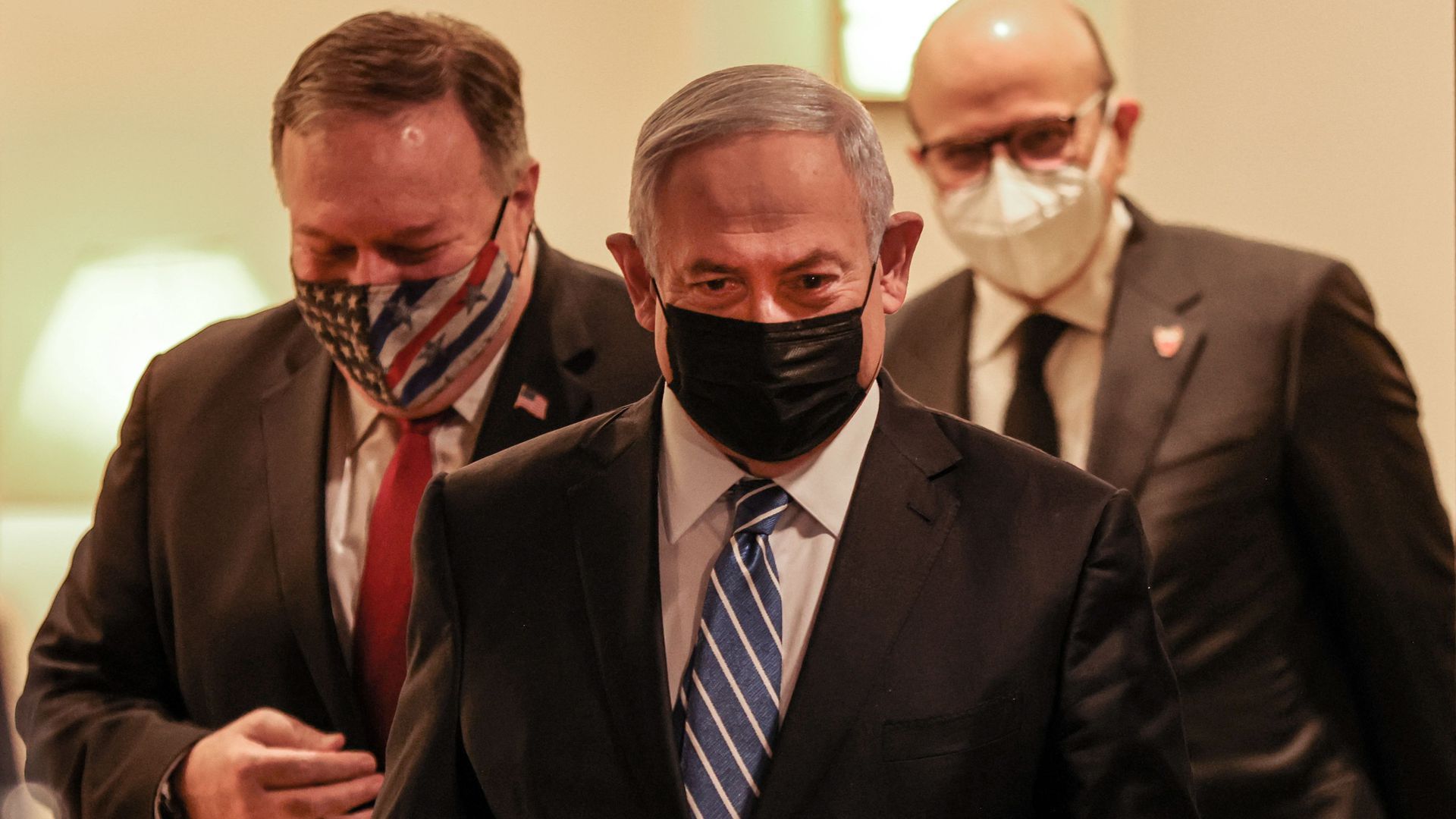 Israeli Prime Minister Benjamin Netanyahu traveled in secret Sunday to the city of Neom on Saudi Arabia's Red Sea coast for a meeting with Crown Prince Mohammed bin Salman and Secretary of State Mike Pompeo, Israeli sources told Axios' Barak Ravid.
Why it matters: Israel and Saudi Arabia have had a secret relationship for many years, but this is the first time such a high level meeting has been reported — though neither side confirmed it officially.
Saudi Foreign Minister Faisal bin Farhan actually denied the meeting took place — a signal that the Saudis may be unhappy with the leak or are at least trying to publicly distance themselves from the meeting.
Netanyahu, on the other hand, has not denied the story.
Driving the news: Data from online flight radar sites showed a private jet departing from Tel Aviv Sunday evening and flying directly to Neom. The jet returned to Israel after five hours on the ground.
7. Stories we're watching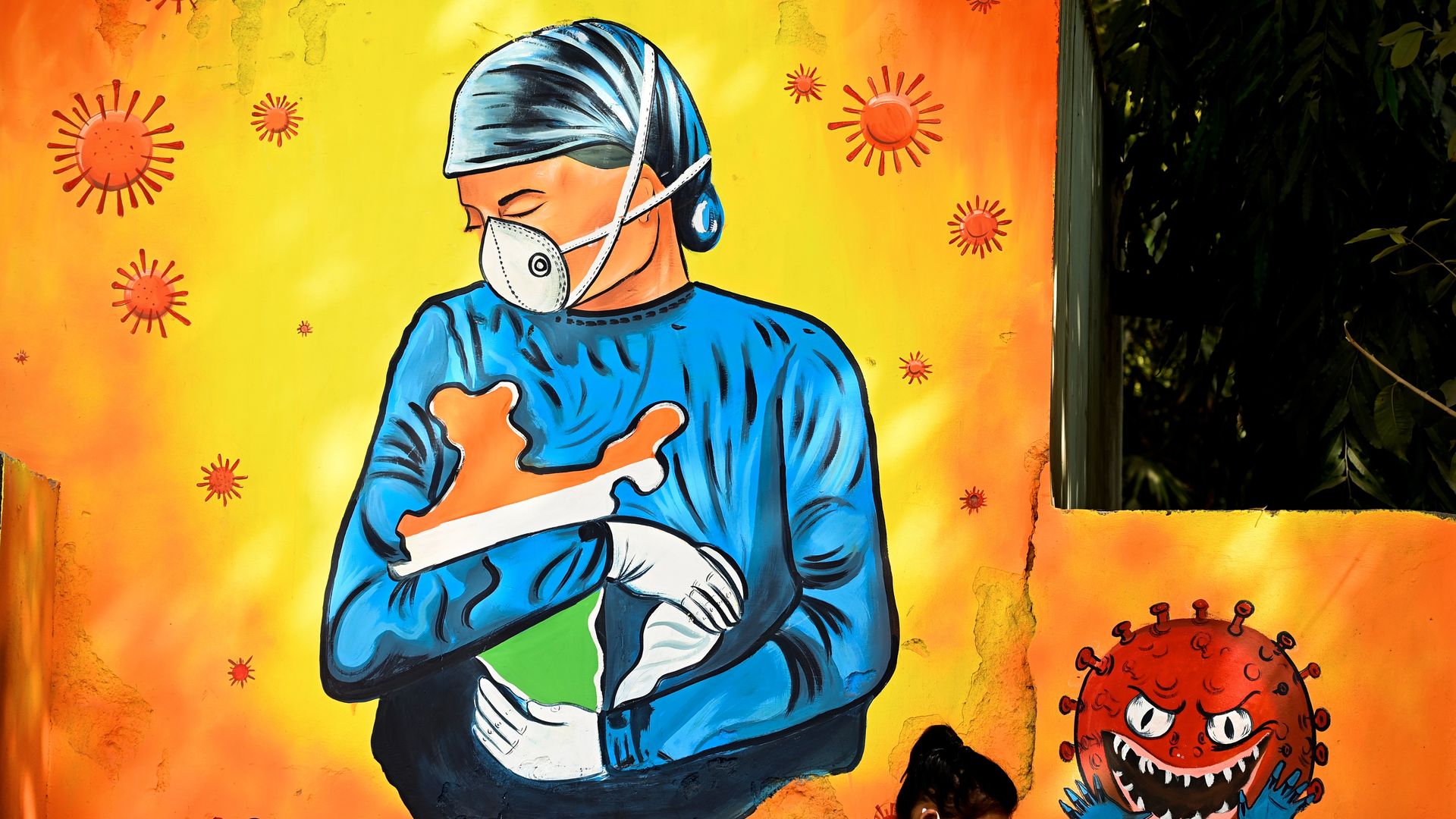 Quoted:
"Our case STRONGLY continues, we will keep up the good fight, and I believe we will prevail! Nevertheless, in the best interest of our Country, I am recommending that Emily and her team do what needs to be done with regard to initial protocols, and have told my team to do the same."
— Trump tonight, on General Services Administrator Emily Murphy
clearing the way
for the transition to begin.