Axios Tampa Bay
December 01, 2023
Friday, you're here!
😎 Mostly sunny, and warming back up. 82°/67°.
Sounds like: "Kill Bill," SZA, one of Tampa's top songs of 2023 on Spotify. Scroll down to check out the rest of our local Spotify Wrapped recap.
🎂 Happy birthday to our Axios Tampa Bay member Pam Legall!
Today's newsletter is 935 words, a 3.5-minute read.
1 big thing: State GOP chair faces investigation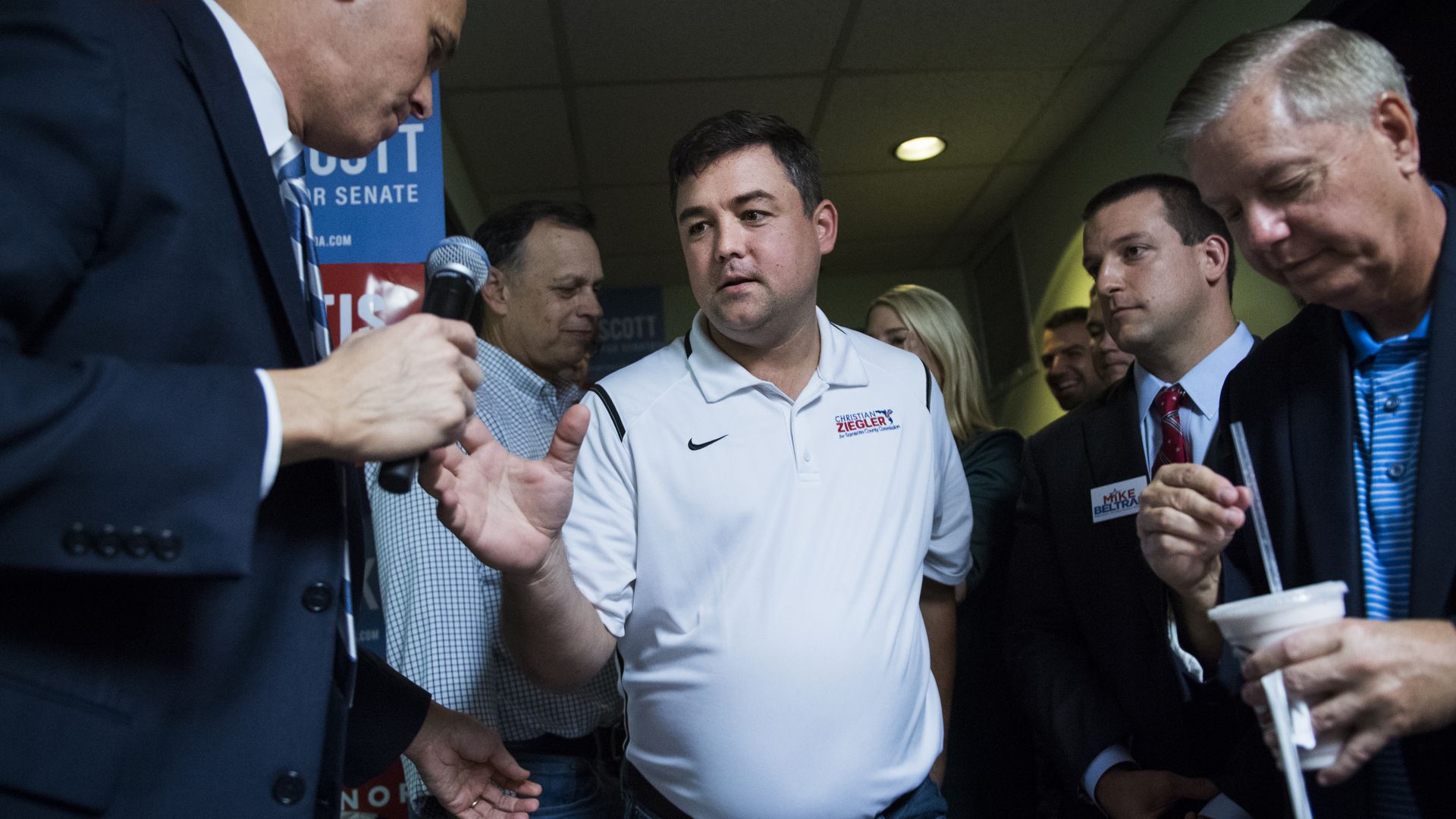 The chair of the Florida GOP, Christian Ziegler, is the subject of a police investigation that reportedly involves an allegation of sexual battery.
Driving the news: The Florida Trident first reported the investigation.
The nonprofit watchdog news site, citing sources close to the investigation, reported that a woman alleged she was in a "longstanding consensual" sexual relationship with Ziegler and his wife, Bridget, before being sexually battered by Ziegler at her home, without his wife present.
After the Trident's story was published, Sarasota police released a heavily redacted incident report to Axios. Ziegler's name doesn't appear in the redacted report, but it was provided in response to a request for records regarding the allegations against him.
It's an "active investigation," Cynthia McLaughlin, the department's spokesperson, tells Axios. No charges have been filed.
"Mr. Ziegler has been fully cooperative with every request made by the Sarasota Police Department," attorney Derek Byrd told Axios in an emailed statement. "We are confident that once the police investigation is concluded that no charges will be filed and Mr. Ziegler will be completely exonerated."
Catch up quick: The Zieglers are prominent political figures in Florida and allies of Gov. Ron DeSantis.
Christian Ziegler took over as state GOP chairman in February after serving as a Sarasota County commissioner, and years of conservative activism.
The governor appointed Bridget Ziegler to a board overseeing Disney World and endorsed her successful run for Sarasota School Board last year.
She is also a co-founder of Moms For Liberty.
Zoom in: The police report says an individual claimed to have been "sexually battered" at a Sarasota home in October. Most of the content in the reporting officer's narrative is obscured, leaving only a handful of words visible.
What they're saying: Nikki Fried, chair of the Florida Democratic Party, called for Ziegler to resign from his post immediately, given the "severity of the criminal allegations."
Stay booked and busy
📅 Upcoming events around the city.
The Sneaker Travelers at the Florida State Fairgrounds tomorrow: Immerse yourself in a world of sneakers, where you can showcase your own collection, trade, buy, or simply admire the designs. From classic models to the latest releases, there's something for everyone. $20 general admission.
Hosting an event? Email [email protected].
2. 🥊 DeSantis, Newsom square off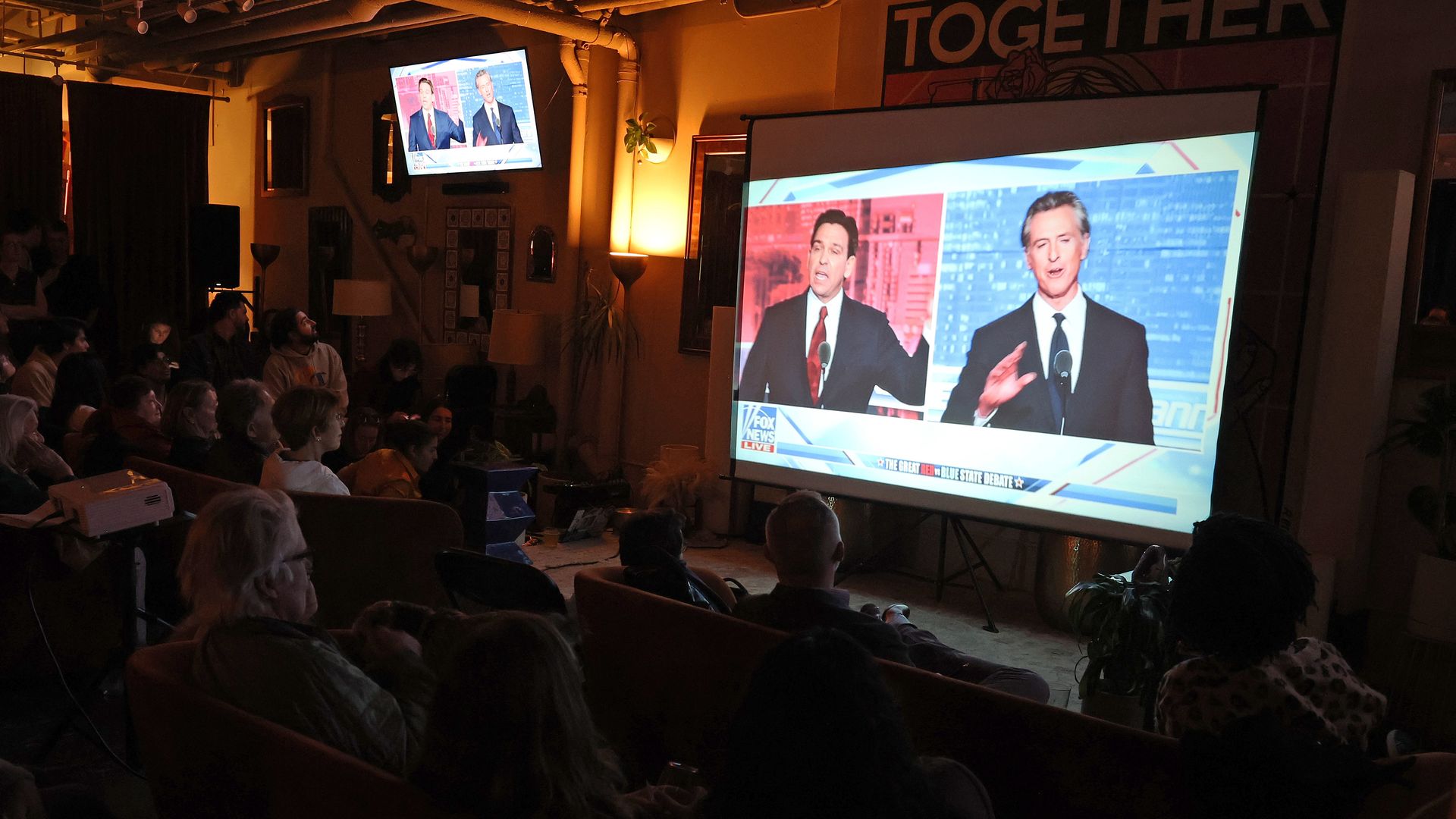 Gov. Ron DeSantis faced off against California Gov. Gavin Newsom in a culture war sparring match hosted by Fox News' Sean Hannity, who sometimes seemed more like a combatant than a referee.
Why it matters: Billed as a red state vs. blue state showdown, the debate offered DeSantis the opportunity — despite his faltering poll numbers in the GOP presidential primary — to battle one-on-one with an opponent who has embraced the role of stand-in for President Biden.
Zoom in: Hannity asked questions aimed less at specific policies championed by either governor than hot-button social issues and data concerning state-to-state migration, the COVID-19 pandemic and crime.
The Fox host cited figures showing California's population shrinking as Florida's grows. Newsom countered by arguing more Floridians are moving to California than the other way around. PolitiFact found that, per capita, he's right.
Hannity also relied on data from the ​​FBI's national collection as evidence of California suffering more from violent crime. But Florida's participation rate in the program is among the lowest of any state in the country.
DeSantis pushed back on Newsom's suggestion that Florida shut down during the pandemic, maintaining he didn't close beaches in the state and kept Walt Disney World open.
3. 🧑‍⚖️ No anonymity in police shootings, high court rules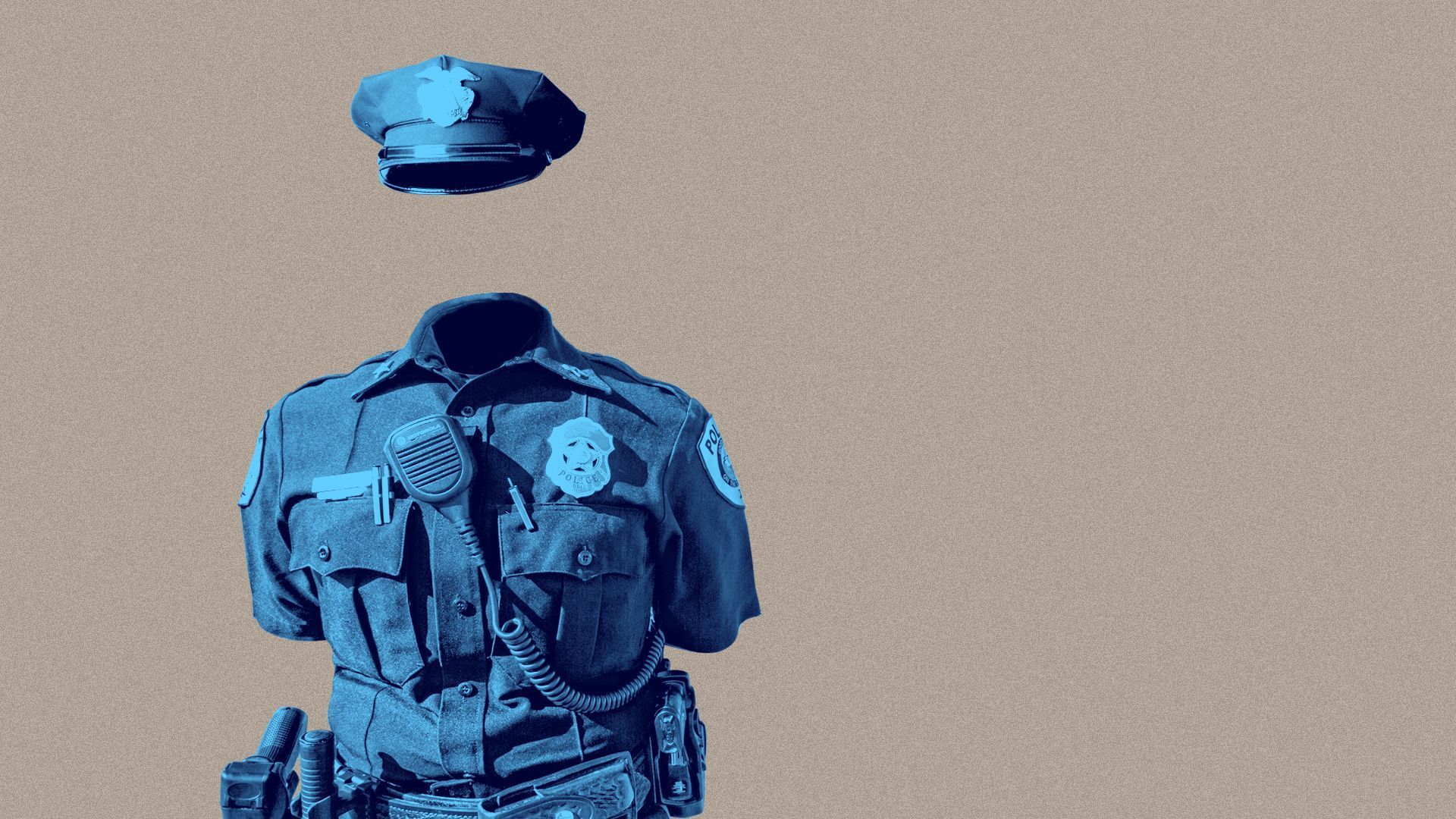 Police officers who use lethal force can't have their names shielded from public disclosure under Marsy's Law, the Florida Supreme Court ruled yesterday.
Why it matters: The ruling is a victory for police accountability advocates and news organizations who argued that concealing officers' names would hinder the public's ability to track the use of deadly force and identify cops prone to violence.
Catch up quick: Marsy's Law, which enshrined certain rights for crime victims in Florida's Constitution, was approved by voters in 2018. It promised the right "to prevent the disclosure of information or records that could be used to locate or harass the victim."
Many police agencies interpreted the law to prohibit disclosure of information that otherwise would be public, like victims' names and addresses.
Meanwhile, police officers who said they used lethal force in self-defense while on duty began asserting a right to anonymity as crime victims.
What's happening: The Supreme Court's 6-0 ruling says that no Florida crime victim whose name would otherwise be public has the right to keep their identity a secret.
"Marsy's Law guarantees to no victim — police officer or otherwise — the categorical right to withhold his or her name from disclosure," Justice John D. Couriel wrote in the court's opinion.
The ruling has no bearing on Florida laws that protect the identities of victims of specific offenses, like child abuse and sex crimes.
4. 🎶 Tampa's top tracks of '23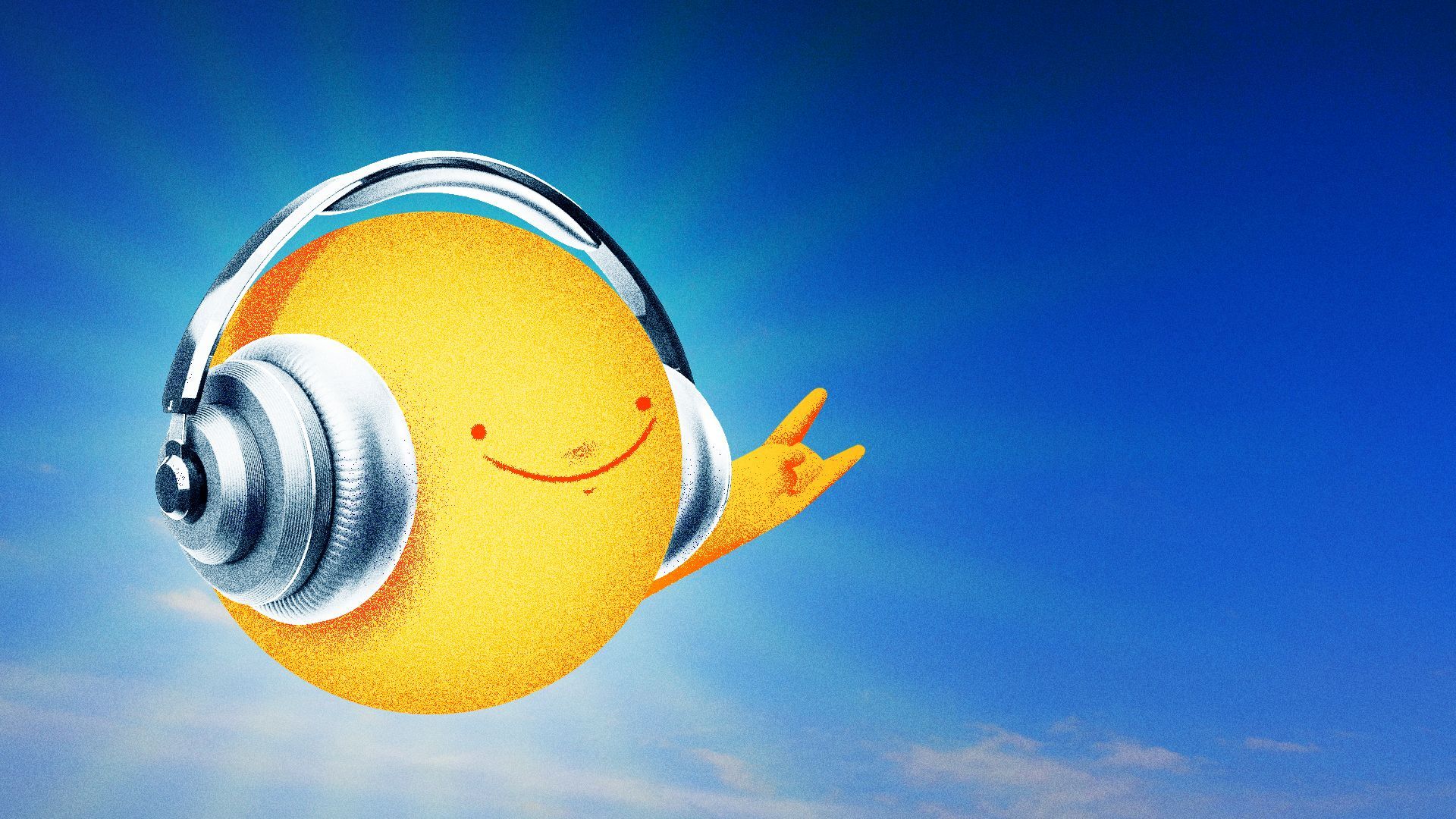 Taylor Swift was Tampa's most streamed artist on Spotify this year. Surprise, surprise.
Drake, Bad Bunny, Morgan Wallen and The Weeknd rounded out our top five.
Zoom in: Here's what songs Tampa was listening to this year, according to Spotify.
Note: Spotify only pulled data for the city of Tampa, not the Tampa Bay region.
Tampa's Top Songs of 2023 on Spotify:
Go deeper: Open the Spotify app, click "Search" and then click "2023 Wrapped" to get your music roundup for the year.
💿 Selene uses Apple Music, but SZA was her top artist.
🤷🏾 Yacob mostly uses YouTube Premium.
🎶 Kathryn's top artist was also SZA.
This newsletter was edited by Jeff Weiner (who's more of a podcast guy) and copy edited by Azi Najafi.