Axios Sneak Peek
July 08, 2022
Welcome back to Sneak. Smart Brevity™ count: 1,064 words ... 4 minutes.
💍 Happy 76th anniversary to Jimmy and Rosalynn Carter — a milestone "so rare that the U.S. Census Bureau doesn't keep statistics on how many couples make it that far." (Atlanta Journal-Constitution)
👀 Situational awareness: Rep. Liz Cheney (R-Wyo.) will take a dig at former President Trump in her newest television ad, a risky bet in Trump-friendly Wyoming, Axios' Alayna Treene has learned. Watch the ad.
1 big thing: Dems' ploy to jam McConnell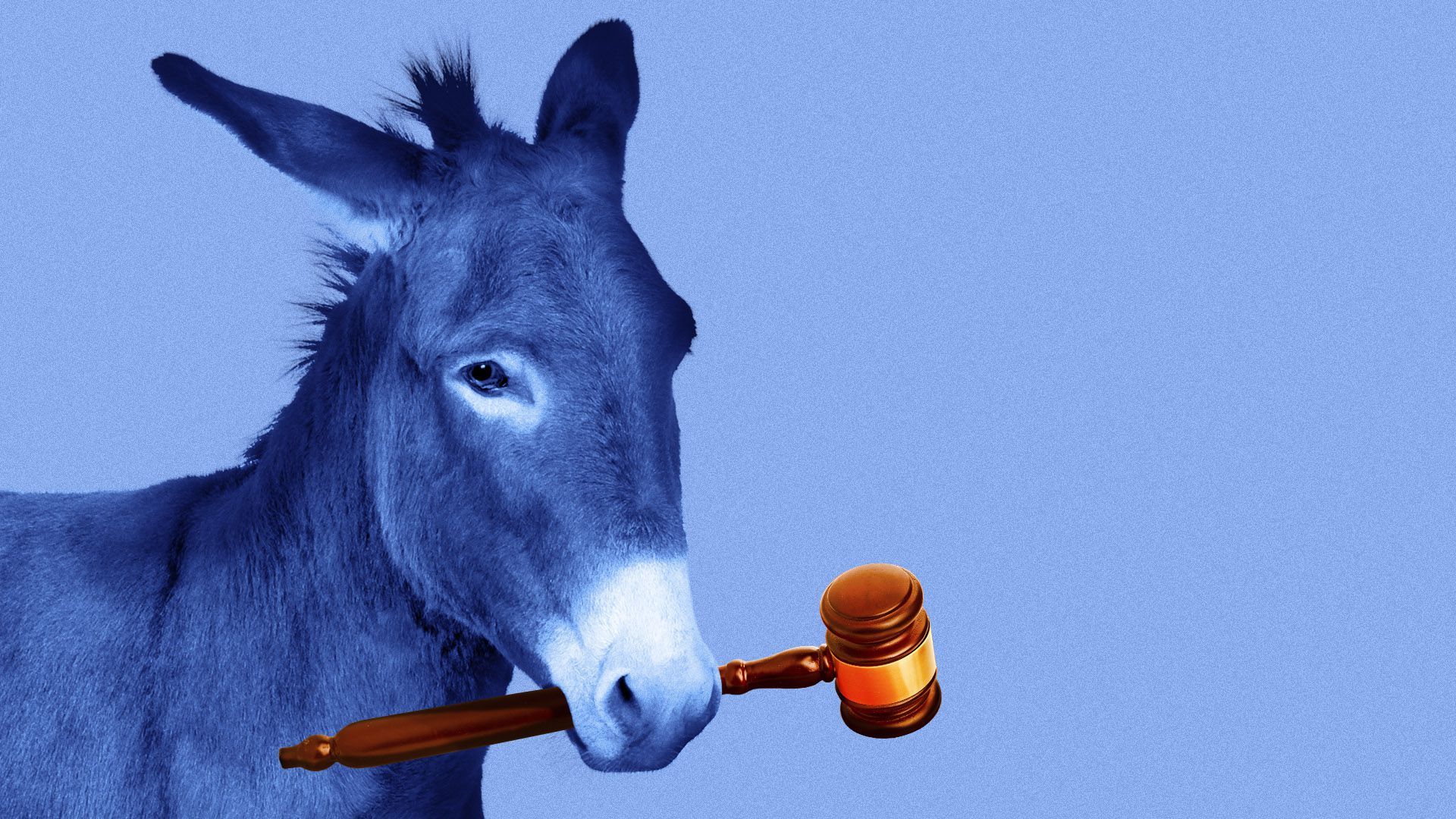 Some key House Democrats think they've found a clever way to break Senate Republican Leader Mitch McConnell's stranglehold on a popular bill to massively fund the U.S. chip industry at the expense of China, Axios' Hans Nichols reports.
What's happening: McConnell is trying to force Democrats to choose between bipartisan legislation on the stalled China competition bill and a Democrat-only reconciliation package they might reach with Sen. Joe Manchin (D-W.Va.).
The potential countermove is to bring the Senate-passed China bill to the House floor for an up-or-down vote and deprive McConnell of his hostage.
The downside is the Senate would get its own legislation to the president's desk without the provisions House Democrats are fighting for.
Between the lines: The risky gambit would require buy-in from almost every House Democrat, including Speaker Nancy Pelosi, who fiercely protects the House's priorities.
By even considering the plan, Democrats are tacitly acknowledging that McConnell has effectively killed negotiations between the House and Senate on their separate bills, according to people familiar with the matter.
But not all have embraced the strategy: "The original Senate USICA bill simply has too many fundamental problems to get to 218 votes in the House," a House Democratic leadership aide told Axios.
Zoom in: The bill — which has been known at various points as the Endless Frontiers Act, the COMPETES Act and USICA — is a top priority for the Biden administration and hundreds of American businesses, which are counting on the funding to jump-start critical industries.
It would provide some $50 billion for the domestic semiconductor industry and more than $100 billion for the National Science Foundation for research and development.
What we're watching: Senate Majority Leader Chuck Schumer (D-N.Y.) is summoning all senators for a classified administration briefing on the bill next Wednesday, calling it "vital for America's long-term national security."
The big picture: Biden is still optimistic Congress can send him two more marquee bills this fall, before voters render their verdict on how Democrats have used control of both chambers in Congress and the White House for the last two years.
Talks continue on a dramatically scaled-back version of Biden's Build Back Better agenda.
Schumer and Manchin have made incremental progress on a bill that would provide approximately $300 billion in energy and climate spending, raise corporate taxes and allow Medicare to negotiate the price of prescription drugs directly with the pharmaceutical industry.
The latest: Biden has seized on McConnell's move to accuse him of blocking the bipartisan China bill at the behest of Big Pharma, which would see its profits evaporate under some of the current reconciliation proposals.
"He's going to block the passage of the legislation that will provide for another $100 billion invested in this state," Biden said in Cleveland yesterday, referring to an Intel factory that could be built in Ohio. "That's why this election is going to be so darn important."
2. 🇺🇸 Biden nowhere close to refugee goals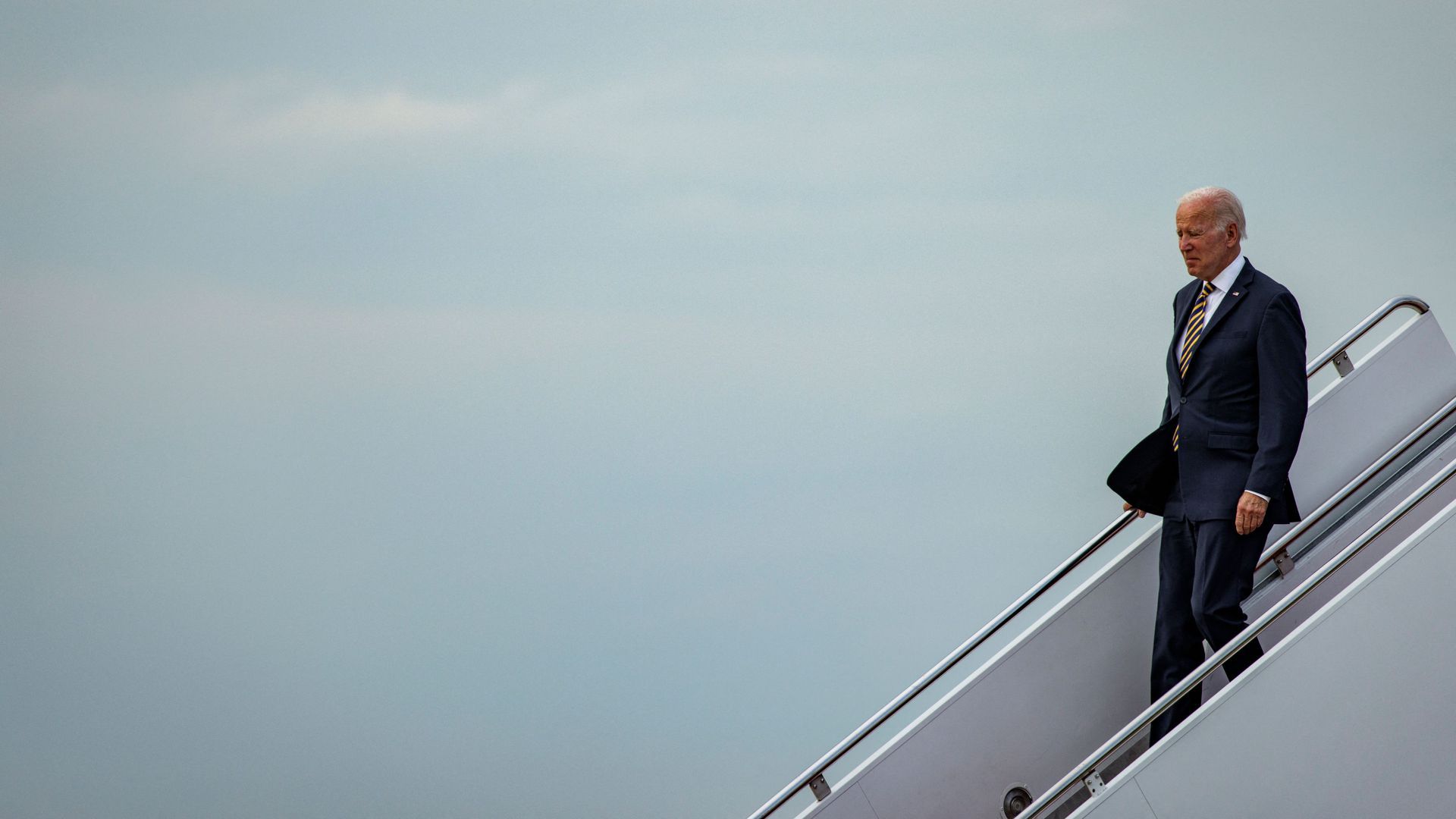 Biden officials expect to fall short by about 100,000 refugees on their goal to resettle 125,000 in the U.S. this fiscal year, two sources with direct knowledge of internal estimates tell Axios' Stef Kight and Jonathan Swan.
Why it matters: The U.S. refugee system was drastically curtailed by the Trump administration and has since been beset by pandemic closures. Understaffed agencies have also been tasked with handling a surge in other types of humanitarian applications from Afghans and Ukrainians.
By the numbers: As of the end of June, 15,000 refugees had been resettled in the U.S. since Oct. 1, 2021, according to government data. The government expects to reach around 25,000 by the end of September, the sources said.
That would double last year's resettlement figures but account for only one-fifth of the 125,000-refugee target President Biden set last year.
The significant shortfall comes as the U.N. estimates more than 100 million people are now forcibly displaced from their homes around the globe — a historic milestone.
Between the lines: The figures do not account for the tens of thousands of Afghans and Ukrainians brought to the U.S. through other humanitarian mechanisms, such as parole.
3. 🚨 New alarms for Trump Senate picks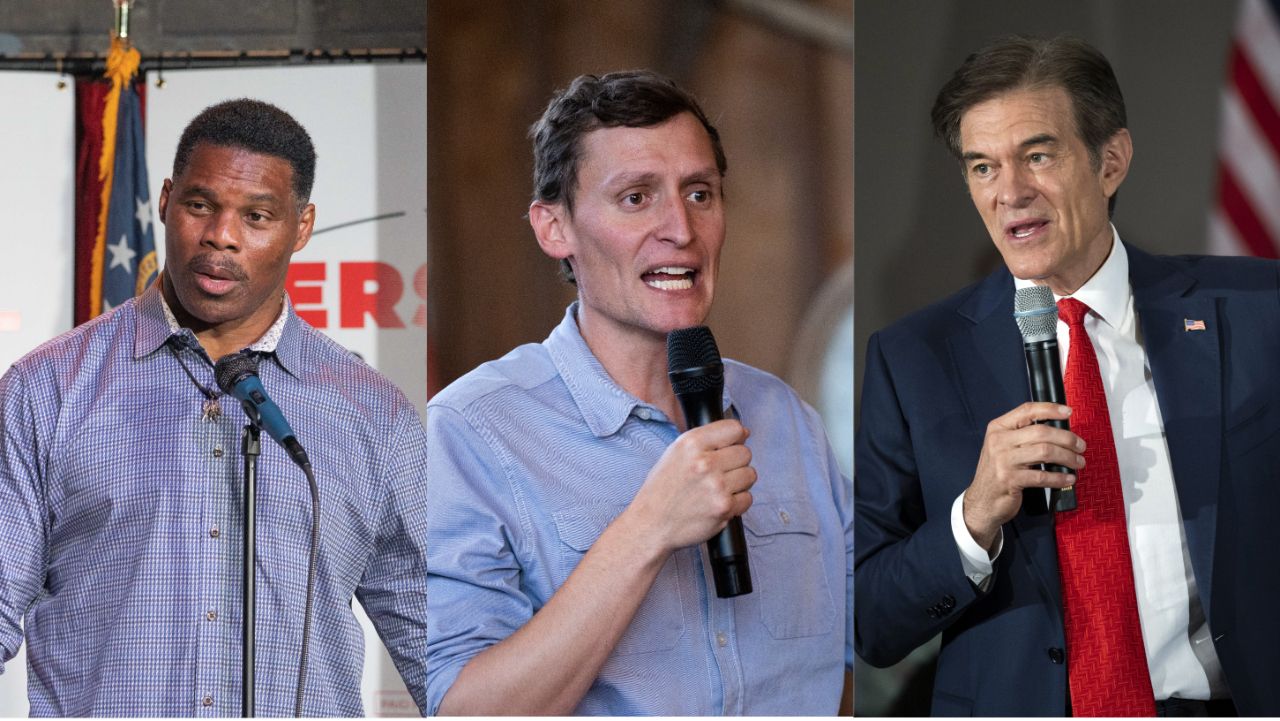 A trio of Trump-endorsed Senate candidates in three crucial battleground states are under fresh scrutiny after a 24-hour barrage of negative headlines, raising new questions about their liabilities in the general election:
In Georgia, an explosive Daily Beast scoop alleged GOP nominee Herschel Walker lied to his own campaign staff about his undisclosed children. The story paints a picture of a volatile, unprepared candidate whom three sources independently called a "pathological liar."
In Arizona, the New York Times reported on old writings in which Trump-backed candidate Blake Masters "approvingly quoted a Nazi war criminal" and said he opposed U.S. involvement in both world wars.
In Pennsylvania, a Politico piece titled "Where in the world is Dr. Oz?" details Republican fears about the GOP nominee falling behind in the polls, going dark on the airwaves since May 21, and struggling to unite the party after a bruising primary.
4. 💼 Charted: Paths to the Oval
18 U.S. presidents were governors before ascending to the nation's highest office, including nine who were elected while still serving as governor, according to data from Statista and Rutgers University reviewed by Stef.
Why it matters: Reports over the past week have added new fuel to speculation that at least three high-profile governors — Republicans Ron DeSantis in Florida and Glenn Youngkin in Virginia as well as Democrat Gavin Newsom in California — could be scoping out 2024 presidential runs.
5. 🥇 Pics du jour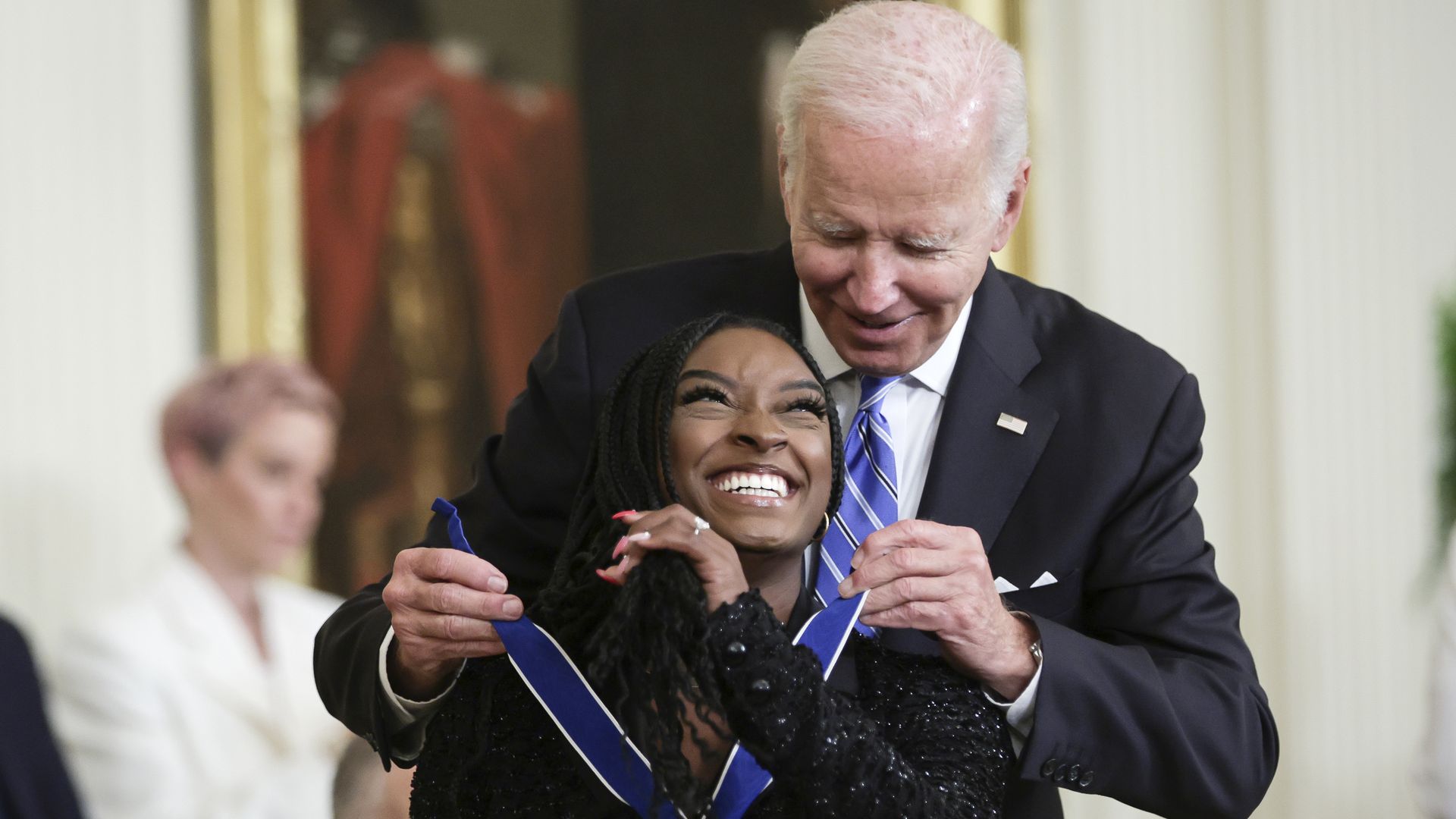 President Biden awarded the Medal of Freedom, the nation's highest civilian honor, to 17 recipients, including Olympic gymnast Simone Biles (above) and former Rep. Gabby Giffords (below).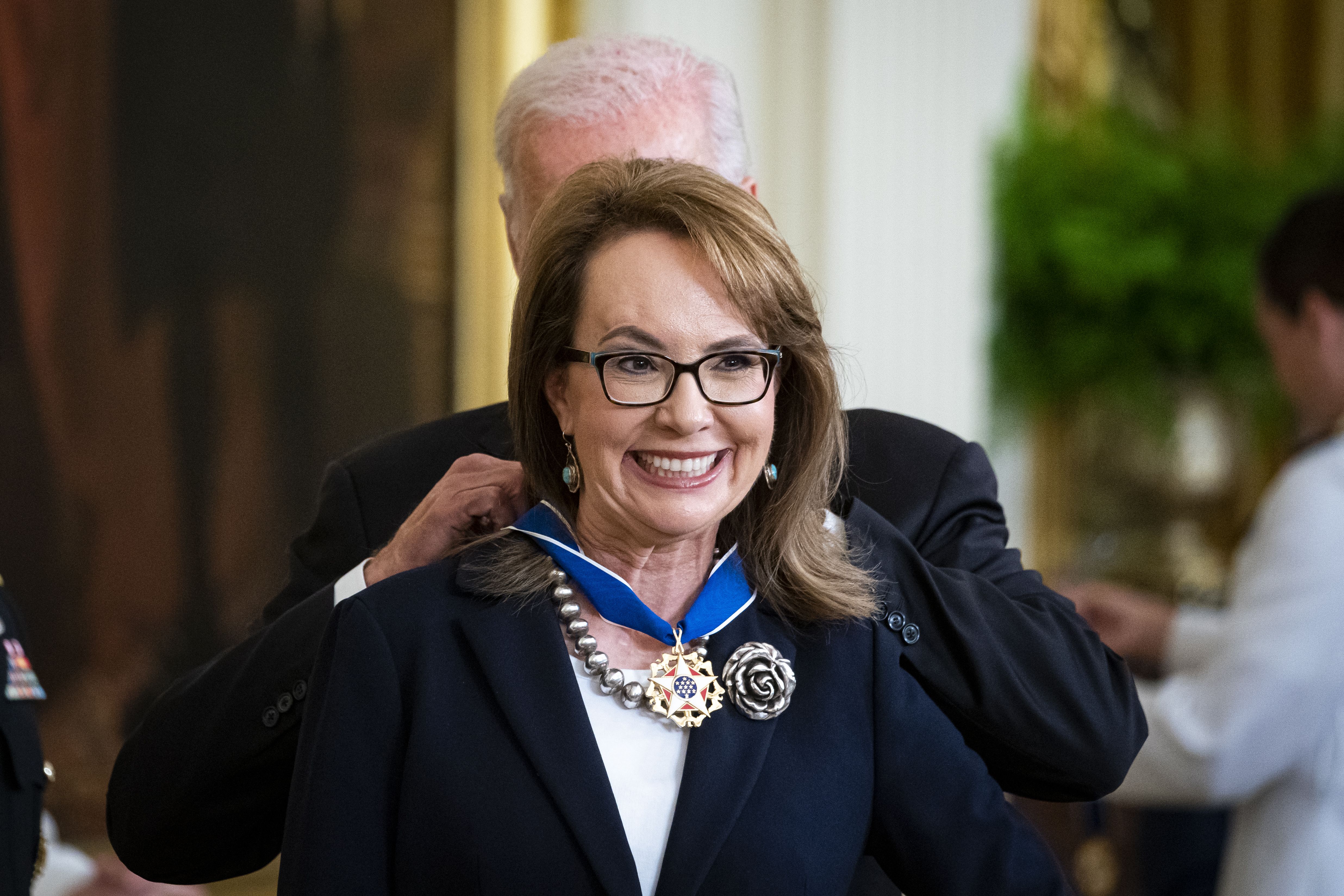 Cindy McCain (below) accepted the medal on behalf of the late Sen. John McCain — one of three recipients awarded the honor posthumously, along with Apple founder Steve Jobs and former AFL-CIO president Richard Trumka.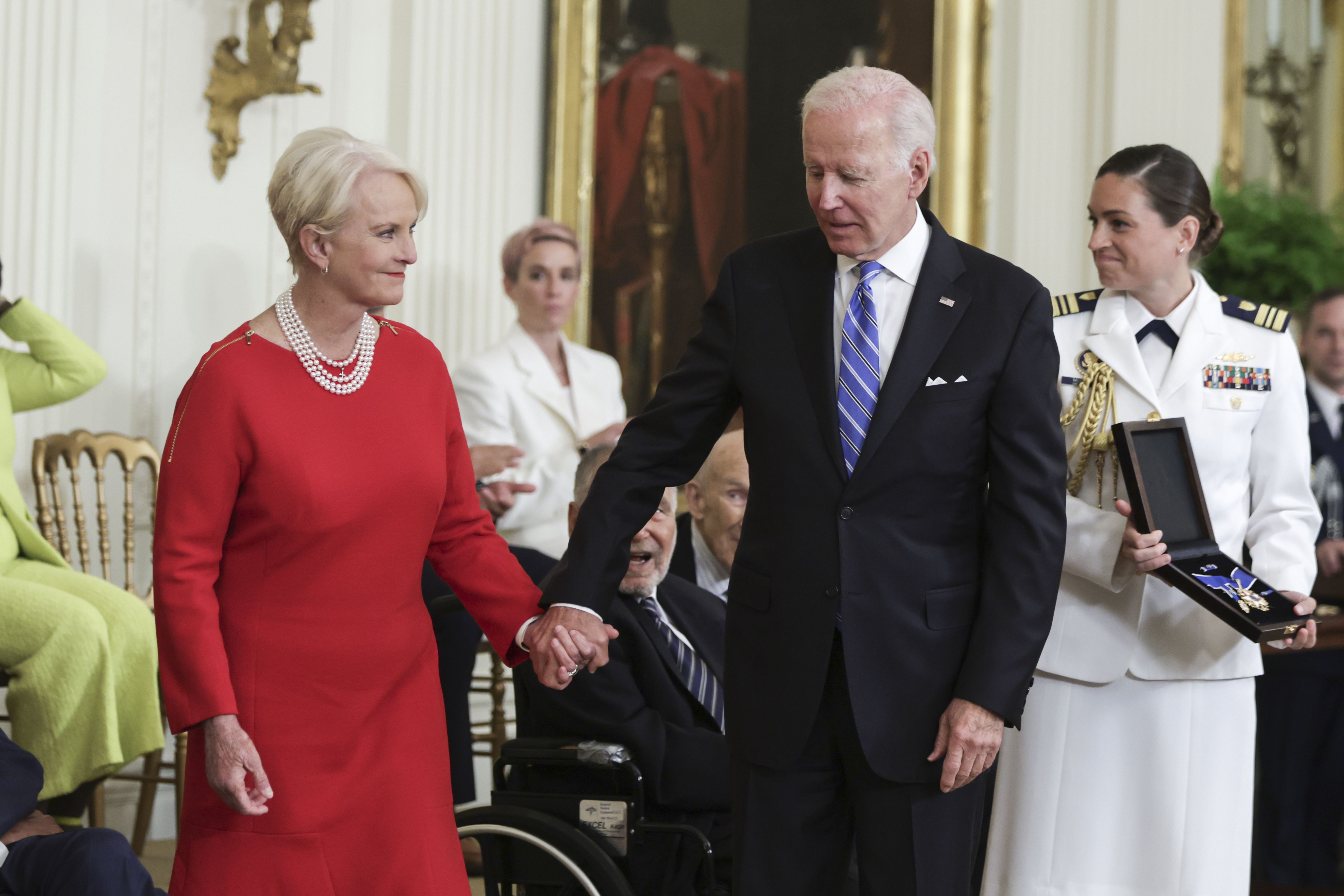 📬 Thanks for reading this week! We'll be back Sunday.