Axios PM
July 27, 2023
🍦 It's almost Friday! Today's PM — edited by Natalie Daher — is 500 words, a 2½-min. read. Thanks to Sheryl Miller for the copy edit.
🗓️ 1 big thing: Trump's packed docket
Former President Trump and his legal team are staring down the prospect of three civil and two criminal trials before Election Day 2024, Axios' Erin Doherty reports.
⚖️ Why it matters: If Trump's two current criminal trial dates hold, he could largely clinch the GOP presidential nomination before voters learn whether he has been convicted on any charges.
In special counsel Jack Smith's Jan. 6 and 2020 election probe, Trump's lawyers met with prosecutors today about another possible indictment.
🖼️ The big picture: Trump's first criminal trial in a hush-money case is scheduled to start on March 25, 2024, less than three weeks after Super Tuesday, when more than a dozen states will vote.
His trial date in the federal classified documents case is May 20, 2024 — toward the end of the GOP primary season.
Legal peril is already a centerpiece of Trump's campaign, a strategy that would likely intensify if he is the Republican nominee.
2. ☎️ 911 calls unanswered
Most U.S. emergency call centers are understaffed, new data found, leaving 911 calls to go unanswered, Axios' Sareen Habeshian reports.
The worker shortage can have significant implications for people seeking help during a crisis.
"You're being put in queue until a call taker is available," Karima Holmes, vice president of public safety at a tech company focused on emergency communications, told Axios.
State of play: Respondents to a national survey conducted in May cited stress and low wages as the main obstacles to attracting and keeping employees.
There's a generational problem too. Fewer younger workers are stepping up to replace those who are retiring or burning out.
3. Catch me up
1. 🌡️ July will be Earth's hottest month, scientists have declared, warning the future will be worse. Five days short of August, extreme weather across multiple continents has proven deadly and costly — and will continue in the U.S. into August. Go deeper.
2. 📈 The U.S. economy expanded at an unexpected 2.4% annual rate in the second quarter — showing striking resilience. A range of indicators raise hopes that a potential recession remains far from reality. Go deeper.
3. 🍻 Bud Light brewer Anheuser-Busch is laying off around 350 employees. While it's less than 2% of its U.S. staff, the company has struggled to win back customers in the fallout of a controversial ad campaign. Go deeper.
4. ✈️ Bigger airplane bathrooms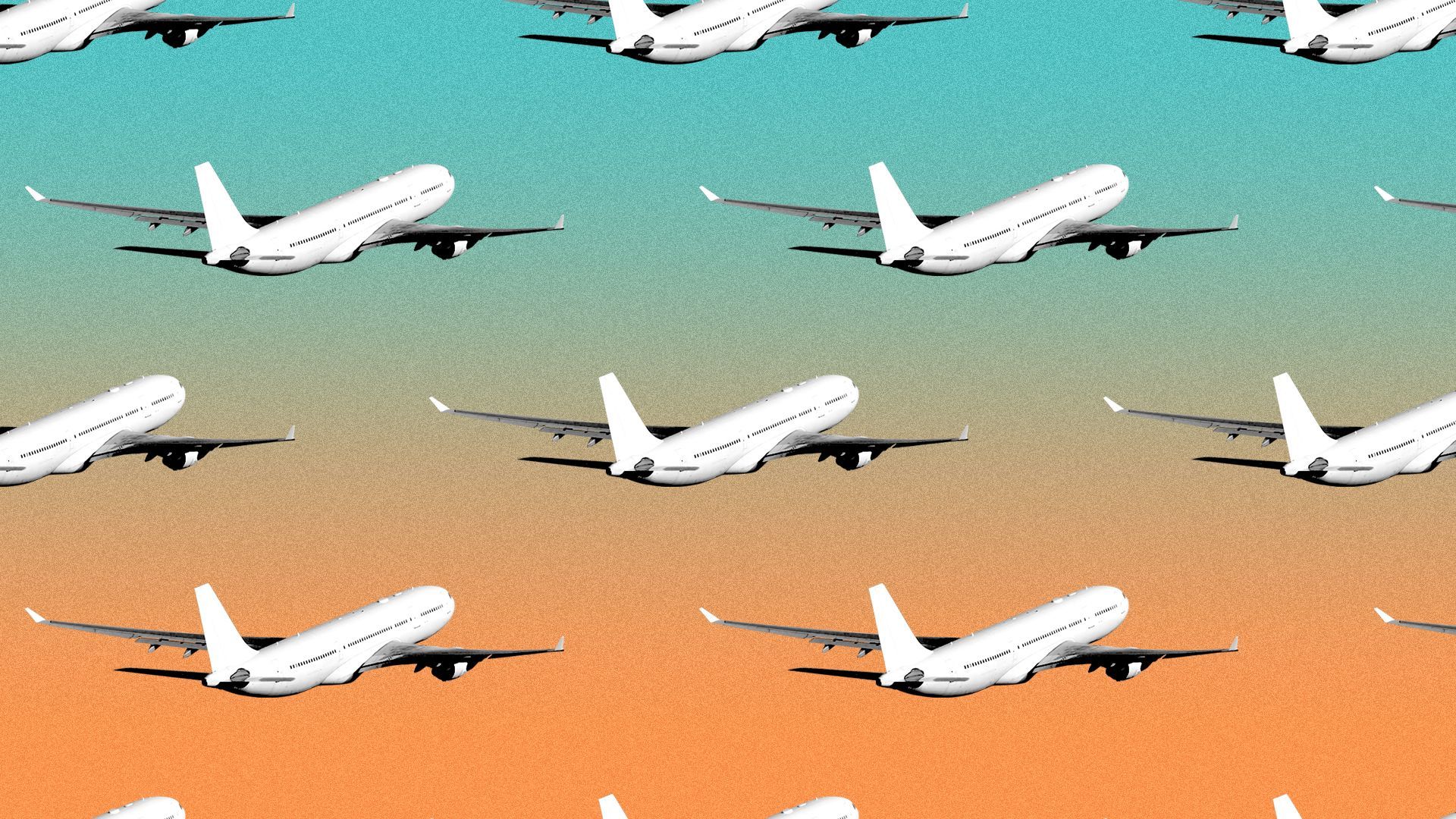 More accessible bathrooms are coming to single-aisle aircraft, Axios' Alex Fitzpatrick reports.
Why it matters: Bathroom accessibility requirements previously applied only to larger multiaisle planes, which traditionally flew longer routes.
Under a new DOT rule, newly built single-aisle aircraft with at least 125 seats will be required to have bathrooms big enough to fit both a passenger with a disability and an aide.
The rule, which doesn't kick in for about a decade, won't require older planes to be retrofitted with new bathrooms meeting the requirements.