Bigger airplane bathrooms are coming — eventually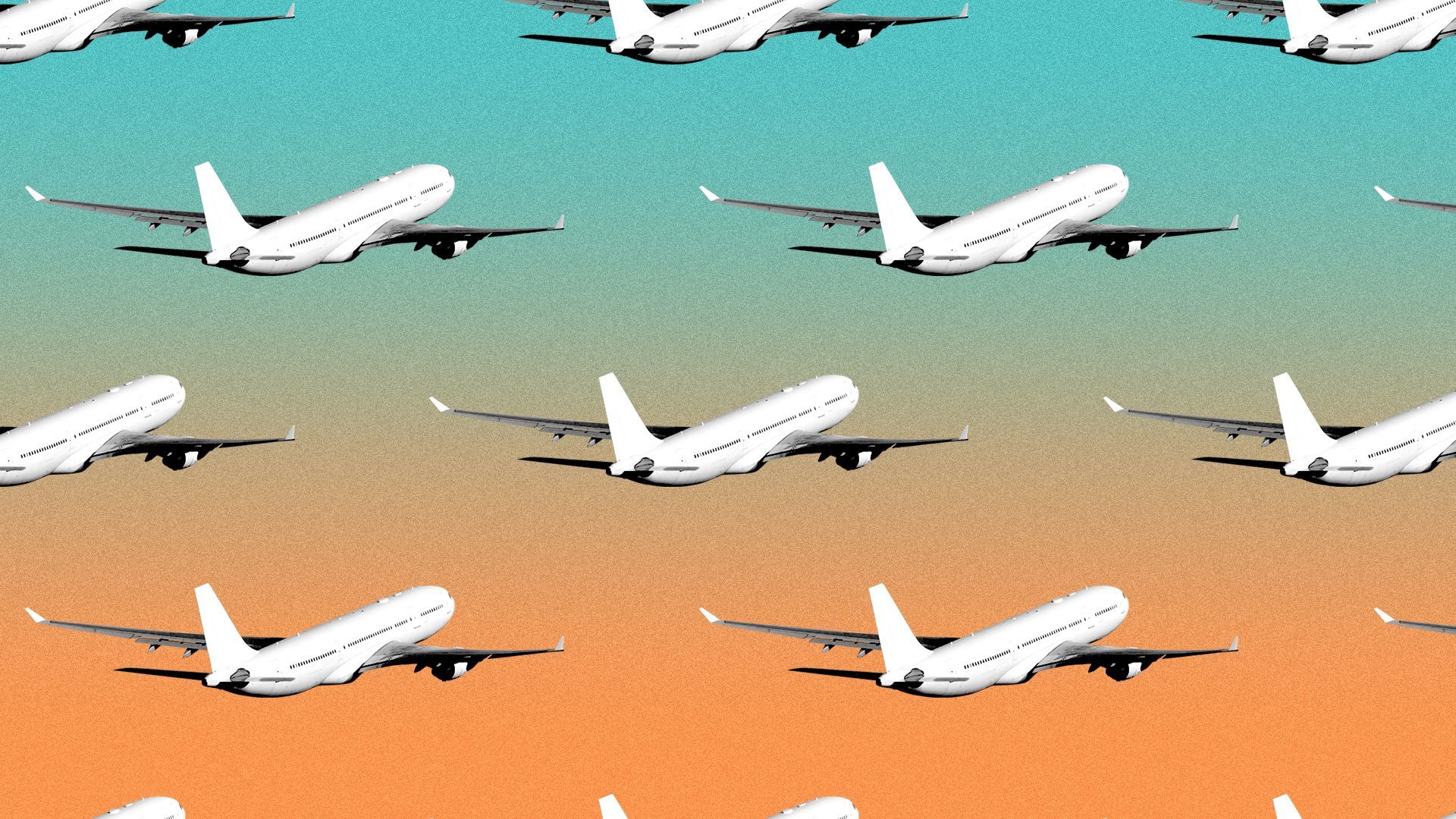 Bigger, more accessible bathrooms are coming to single-aisle aircraft.
Why it matters: Bathroom accessibility requirements previously applied only to larger multi-aisle planes, which traditionally flew longer routes.
But advancements in engine efficiency and aircraft design have allowed "narrow-bodies" to fly longer routes — meaning a longer window during which passengers might need to use a bathroom.
"The percentage of flights between 1,500 and 3,000 miles flown by single-aisle aircraft increased from less than 40% in 1991 to 86% in 2021," per the U.S. Department of Transportation.
Driving the news: Under a new DOT rule, newly built single-aisle aircraft with at least 125 seats will be required to have bathrooms big enough to fit both a passenger with a disability and an aide, "both equivalent in size to a 95th percentile male."
Yes, but: The rule doesn't kick in for about a decade, and doesn't require older planes to be retrofitted with new bathrooms meeting the requirements.
Planes delivered beginning in 2026, however, will be required to have certain accessibility features, like accessible controls and call buttons.
What they're saying: "The inability to safely access and use the lavatory on long flights can impact the dignity of passengers with disabilities and deter them from traveling by air, limiting their independence and freedom to travel," reads the DOT's new rule.
"We also anticipate that the rule will indirectly benefit passengers of size and families with small children."
Go deeper